An airline employee "inadvertently fell asleep" in the forward cargo hold of a plane, and remained there for the duration of a flight from Kansas City to Chicago, American Airlines said.
The individual, a male employee of Piedmont Airlines, a wholly owned subsidiary of the American Airlines Group, was working an American Airlines flight on Oct. 27 when he apparently fell asleep in the forward cargo hold of a Boeing 737-800 aircraft.
"The flight subsequently took off with the team member in the cargo hold, which was heated and pressurized," American Airlines said in a statement.
The flight landed "safely" at the Chicago O'Hare International airport at approximately 7 a.m., when the employee was discovered upon arrival to the gate.
"Our top priority is ensuring the well-being of the Piedmont employee," the airline stated. "He did not request any medical attention upon arrival in Chicago, and we are grateful that he did not sustain any injuries."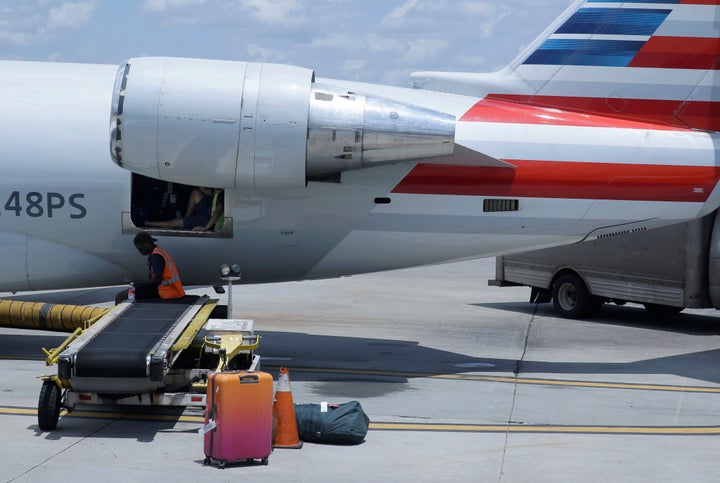 The Piedmont employee, whose name wasn't released, allegedly indicated to Chicago police that he had consumed "several alcoholic beverages," a spokeswoman for the Chicago Police Department (CPD) told HuffPost.
CPD said they questioned the employee, identified as a 27-year-old man, at the airport before arrangements were made for him to return to Kansas City.
He was not injured and not charged in the incident, police say.
American Airlines confirmed in an email to HuffPost that the individual is a ramp employee for Piedmont Airlines and that his job duties include "loading and unloading bags."
At the time of the incident, the employee was staffing the forward cargo hold, which did not contain cargo for that flight since there were only 80 passengers of the 160 available seats present, American said.
The bags were therefore only loaded to the rear cargo hold for the flight, which lasted 62 minutes, according to the airline.
"The American team is very concerned about this serious situation, and we are reviewing what transpired with our Piedmont and Kansas City colleagues," the company stated.
Popular in the Community