Twin car bombings left more than 200 people dead in Baghdad on Sunday in a busy shopping district of the Iraqi capital.
The self-described Islamic State, also known as ISIS or ISIL, claimed responsibility for the attacks, which came as the terror group was driven from the city of Fallujah by U.S.- and Iran-backed forces.
The death toll is significantly higher this time than in other recent terror attacks the group has claimed. Gunmen killed 20 hostages at a café in the Bangladeshi capital of Dhaka on Friday night. Tuesday's terror attack at Istanbul's Ataturk Airport killed 41 and left 239 injured. The bombings in Brussels in March ended 35 lives and wounded more than 300 people.
Yet each of those three incidents garnered more intense media attention than Sunday's attack. This map, tweeted by a senior program officer at the Institute for War & Peace Reporting, may tell why. Between when the U.S. invaded in 2003 and 2010, few parts of the city avoided death, according to U.S. military data leaked by Wikileaks in 2010 and published in The Guardian. The civilian death toll in Iraq since the U.S. invasion has since climbed, and now sits somewhere between 160,271 and 179,149, according to the data from the researchers and analysts who run the website Iraq Body Count.
The original tweet was later updated with a correction, noting that the dots mark every death, not every car bombing.
CORRECTION: An earlier version of this post mistook the number of total deaths for the number of car bombings and terror deaths.
Before You Go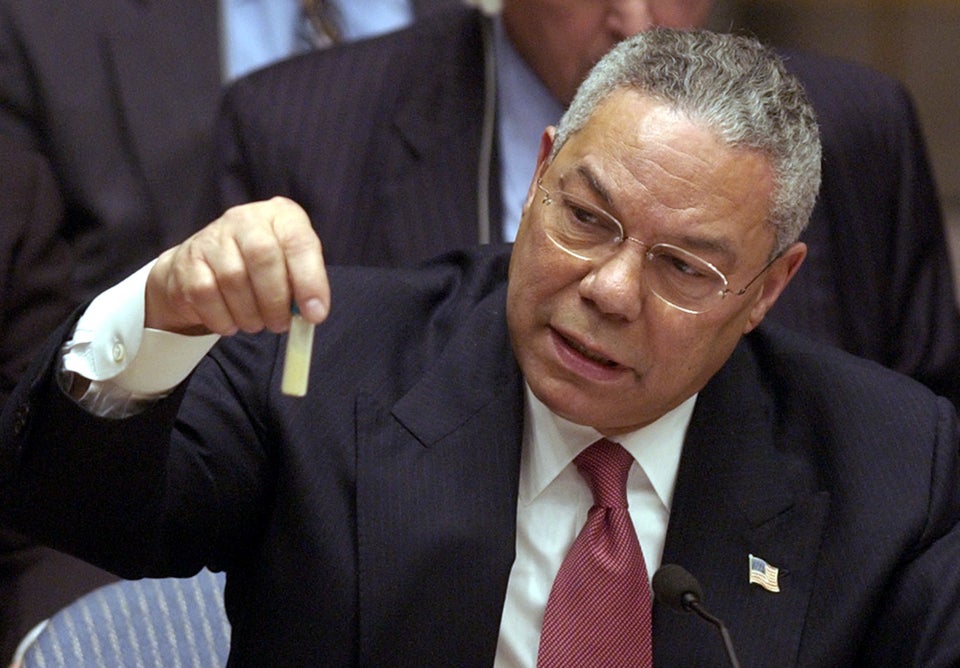 Iconic Images of the Iraq War
Popular in the Community