BAGHDAD, Nov 13 (Reuters) - At least 18 people were killed and 41 wounded when a suicide bomber blew himself up at the funeral of a pro-government Shi'ite Muslim fighter in Baghdad on Friday, Iraqi police and medical sources said.
There was no immediate claim of responsibility for the blast at a mosque in the predominately Shi'ite neighborhood of Hay al-Amil.
The ultra-hardline Sunni militants of Islamic State who control large parts of Iraq's north and west frequently set off bombs in the capital and further afield.
The funeral was for a member of the Hashid Shaabi, a government umbrella group comprised mostly of Shi'ite fighters seen as a critical force in the battle against Islamic State.
Iraq has been afflicted by sectarian conflict mainly between Shi'ite and Sunni Muslims since shortly after the U.S.-led invasion that toppled dictator Saddam Hussein in 2003.
The rise of Islamic State has exacerbated those tensions and prompted U.S.-led air strikes on the militants in areas of Iraq and neighboring Syria where the jihadists aim to establish a modern-day caliphate.
(Reporting by Baghdad bureau; Writing by Stephen Kalin; Editing by Mark Heinrich)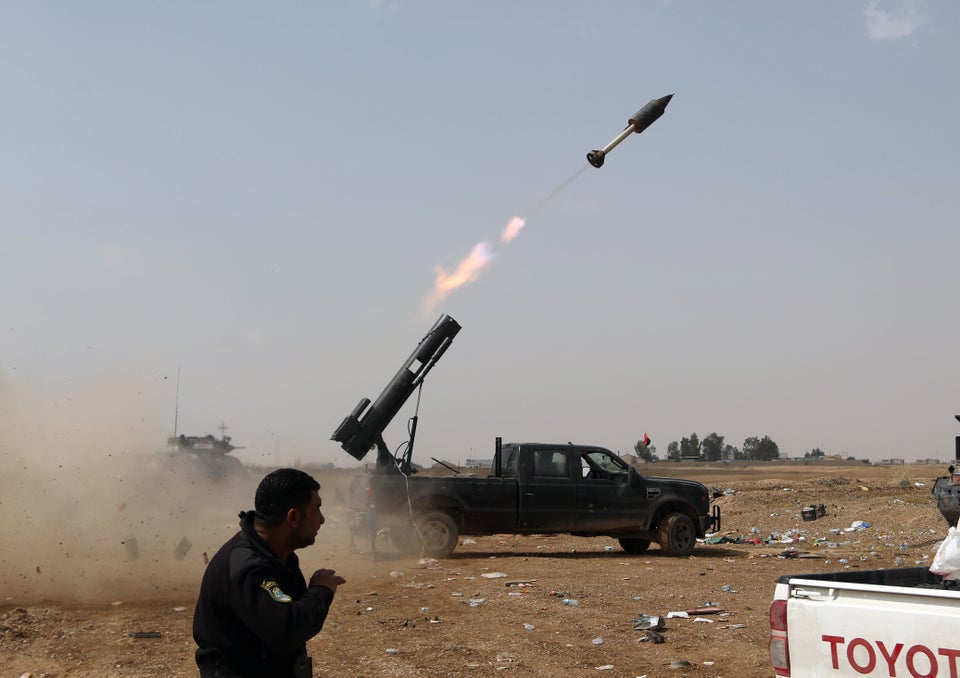 Fighting In Iraq
Related
Popular in the Community