On October 21st and 22nd, 2017, Baha'is and their friends around the world will celebrate a major bicentenary. From national parliaments, to remote villages, to prison cells in Iran, several million people will honor the 200th anniversary of the Birth of Baha'u'llah, the Founder of the Baha'i Faith.
The messages for the occasion that have been received from world leaders such as the Presidents and Prime Ministers of Australia, India, New Zealand, and Singapore, as well as officials in Argentina, Khazakstan, and Pakistan, reflect in their contents a major aim of Baha'u'llah's life and the global community He established: to create a lasting peace on earth and the unification of humankind. A glance at major news headlines nowadays shows just how critical this challenge has become.
Although born two centuries ago in Tehran, Iran, where both during His lifetime and even to this day His followers suffer heavy persecution, it is interesting to see the effect His teachings have had on people living in completely different times and places. As an example, on a recent trip to Brazil, I interviewed members of the Kiriri and Kariri-Xocó people, indigenous to the Northeast of the country, about the significance of this bicentenary to them and how it will be celebrated in their villages. They plan to have a number of events for children, young adults, and adults, including setting up a big screen and projector in the common area of the villages to show two videos. The first, entitled "Light to the World", is a video about Baha'u'llah that will be produced by the Baha'i World Center in Haifa, Israel and shown throughout the world. The other film will be produced by the Kiriri themselves, to show their application of Baha'u'llah's teachings in activities among their people.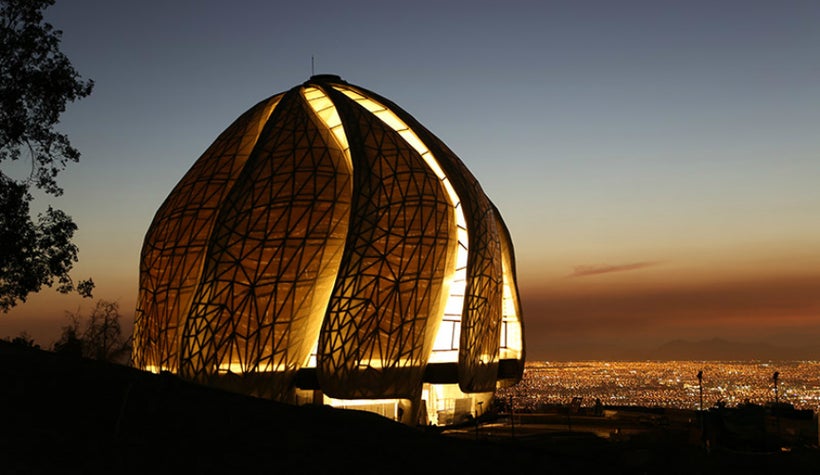 When talking to a member of the Kariri-Xocó, I asked what it was that attracted his people to Baha'u'llah's teachings -- when these had, after all, originated from a completely different place and their people have been historically skeptical about religion from outside for good reasons. He said that Baha'u'llah's teachings encouraged them to value their own history, traditions and spiritual beliefs, even to make efforts to resurrect their own traditional language that was in danger of becoming lost forever, and that the more they studied Baha'u'llah's teachings, the more they saw resonance and a greater clarification of their own ancient wisdom.
His remarks reminded me of a conversation I had some months earlier with the architect of the new Baha'i House of Worship in Battambang, Cambodia. He said he was inspired by how the sense of unity, inner peace and empowerment that the beautiful building radiates could potentially help his whole country rediscover its past greatness as symbolized by the civilizations at Angkor Wat, and contribute a unique share to an emerging global civilization.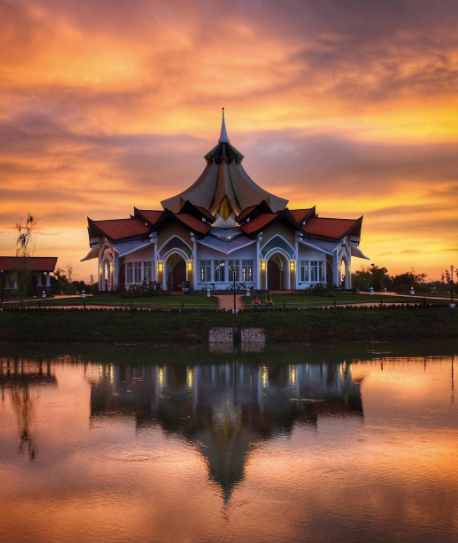 These descriptions reminded me of the words of Queen Marie of Romania, who wrote the following about the Baha'i teachings: "It is like a wide embrace gathering together all those who have long searched for words of hope. It accepts all great Prophets gone before, it destroys no other creeds and leaves all doors open."
While the activities and films are being shown in the villages in the Northeast of Brazil, as described in a previous article, the Parliament of Brazil, which held a special session in 1992 in honor of Baha'u'llah for the centenary of His passing, has plans to hold a special session later in November for the bicentenary of His birth. These activities will join with many scores of thousands of others throughout the planet to engrave on the pages of history a celebration of all humanity and its unity in diversity.
You don't have to be a Baha'i or know anything about Baha'u'llah's teachings to take part in this historic occasion (this link helps find a celebration near you). The activities everywhere will be geared towards all ages, and people of any religion or no religion are welcome to join: the main focus is on coming together at this critical time in the history of humanity to gain a deeper appreciation of the importance of peace, justice and unity for all.
Even if you may not have time that weekend to join any activities, as I mentioned in a previous post, it is always fascinating just from the perspective of history alone to learn more about the remarkable lives of the founders of the world's religions. This bicentenary would be a great time to learn a little more about the life of Baha'u'llah; this website provides a nice introduction through historic photographs and His major writings that have been translated into English so far are all available here. If you are pressed for time, a good place to start is the short poetic passages of The Hidden Words. If you are taking part in some of the activities in your local area, please share details in the comments section of this article!
Calling all HuffPost superfans!
Sign up for membership to become a founding member and help shape HuffPost's next chapter
This post was published on the now-closed HuffPost Contributor platform. Contributors control their own work and posted freely to our site. If you need to flag this entry as abusive,
send us an email
.