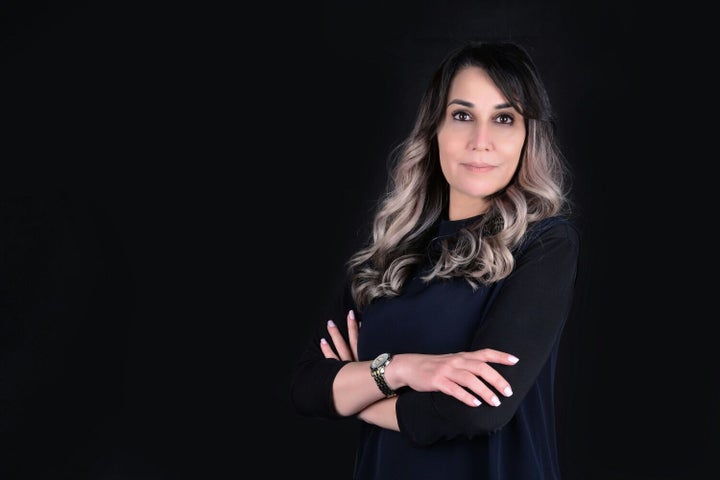 At around 2.30pm local time today, human rights defender Nedal Al Salman went to Bahrain's airport near the capital Manama to board a flight to nearby Dubai. She was stopped and told she wasn't allowed to travel.
It wasn't a huge surprise. She told me she's already been prevented from leaving Bahrain five times this year, one of dozens of activists the Bahrain government wants to silence because of what they might tell the outside world about the repression in the country. She told me what happened at the airport today. "They checked me in first, but when I reached immigration I was told to wait. Then a middle-aged policeman came and politely said 'Sorry - you can't travel; you're banned.' I asked why and he said he didn't know and I should check with the public prosecution office."
Travel bans are an increasingly useful way for Bahrain's regime to prevent activists from speaking at the United Nations, to other governments, and to foreign media. It's a relatively economical way of muzzling people, a low-cost deterrent to prevent criticism of the government. The unspoken message is clear: Dare to criticize us in another country and next time you try to leave Bahrain, whether for business or on holiday, we won't let you. There is also another implied warning - This time it's a travel ban, next time it might be something worse.
Local activists estimate there are at least 30 dissidents currently prevented from leaving Bahrain. It's not an entirely new tactic, but it's becoming increasingly popular in Bahrain (and in Egypt and elsewhere too).
Al Salman, who works for the award-winning Bahrain Center for Human Rights, says she's never been given reason for any of the previous travel bans. This, of course, is because the authorities can simply stop someone from traveling without having to explain why. It's one of the benefits of the tactic. Unlike with other human rights violations, there is no U.N. Special Rapporteur for Travel Bans. The issue falls across a few mandates of U.N. human rights experts, including those of the Special Rapporteurs on Human Rights Defenders, and on Peaceful Association and Assembly. U.N. Assistant Secretary-General for Human Rights Andrew Gilmour is the senior UN official designated by the U.N. Secretary General to address the issue of reprisals, including travel bans, against human rights defenders who engage with the U.N.
In September 2017 Gilmour noted that "since June 2016 members of Bahraini civil society attempting to cooperate with the Human Rights Council and its mechanisms have been interrogated, intimidated, subjected to travel bans, and even arrested or detained, causing an atmosphere of fear. Civil society representatives coming directly from Bahrain have significantly decreased over the last year, which is noted in the current session of the Council."
Naming countries who prevent their activists from traveling to Geneva or other U.N. meeting is a good idea, but Gimour's remit is limited to reprisals against those who are trying to engage with the U.N. Other activists who are targeted as punishment or to prevent them from meeting U.S. officials in Washington, or to see Members of the European Parliament, or to attend a meeting of an international NGO, have nowhere obvious to go to highlight their case.
Next year is the twentieth anniversary of the U.N. Declaration on Human Rights Defenders. It has a section on the rights and protections accorded to defenders, which includes "To unhindered access to and communication with non-governmental and intergovernmental organizations."
The time is right for a fuller discussion of how this access is being stifled, and how we can stop Bahrain and other repressive regimes from using travel bans to silence defenders.
Popular in the Community