The latest Bahrain news of protests in the nation has caused many to wonder details about Bahrain, including where it is on a map.
Thousands of anti-government protesters have called for reform the last few days, inspired by the Egypt revolution which forced its president to step down. Security forces have fired tear gas and rubber bullets at the protesters, who on Tuesday gained control of the main square in Bahrain's capital of Manama.
For those unfamiliar with Bahrain, the small island country - known for its oil and pearl - is located near the western shores of the Persian Gulf, with Saudia Arabia to the west and Qatar southeast. Here's Bahrain on a map: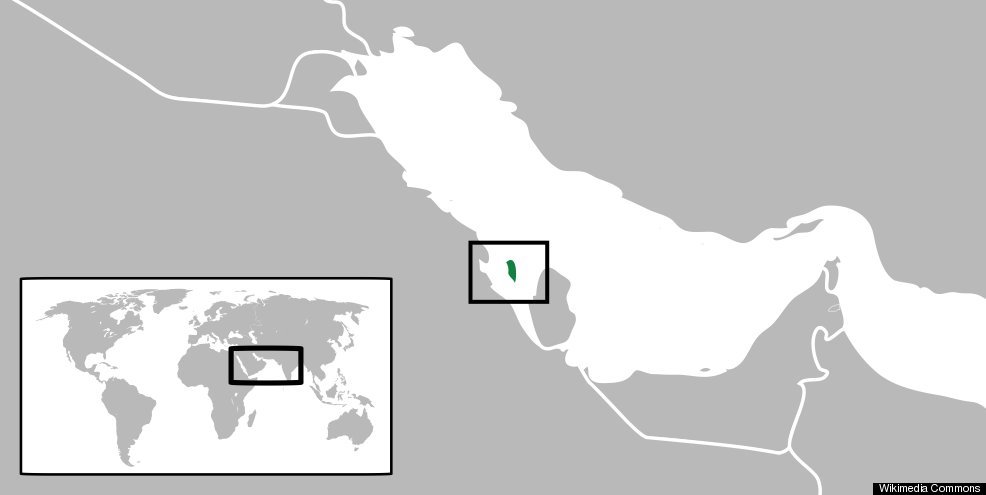 Bahrain is a tiny nation, encompassing only 290 square miles, and has a population of approximately 738,000, per the CIA Factbook. The population is 81 percent Muslim and the official language is Arabic.
Bahrain is made up of 33 islands in all and the largest is Bahrain Island, and the nation earned its independence from Persia in 1783.
Calling all HuffPost superfans!
Sign up for membership to become a founding member and help shape HuffPost's next chapter