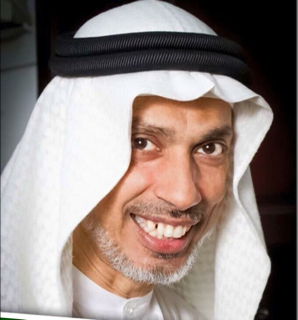 In the coming hours, around 10am local time in Bahrain, jailed dissident Khalil Al Halwachi's drawn-out, farcical trial will enter its 22nd session at the Fifth High Criminal Court.
Arrested in September 2014 on trumped-up charges of terrorism and detained ever since, he says the security forces planted the rifle he's charged with possessing. Fabricating such evidence is a familiar tactic of Bahrain's police, and Al Halwachi is known as a peaceful, learned thinker, more professor than gunman. He's armed with ideas, and that scares the regime.
When he spoke out against the unfair judicial system during a hearing last month, he was removed from the courtroom, and hit with a new charge of "insulting the judiciary".
The judge in Al Halwachi's case is the notorious Ebrahim Al Zayed, who has twice adjourned the trial - on June 30 last year and December 12 this year - because prosecution witnesses failed to show up. He's also presiding over the case of Human Rights Defender Nabeel Rajab, who's charged with a series of speech-related offices, including writing an oped for the New York Times on September 4, and who's now being detained - despite being told earlier today he would be freed - apparently because police are investigating interviews he gave in 2014.
Bahrain's regime is clearly rattled by smart people with ideas.
In October 1938 Winston Churchill broadcast a famous radio address aimed primarily at an American audience. Called The Defence of Freedom and Peace, it's better known as The Lights are Going Out speech, and warned against the rise of autocracies. "You see these dictators on their pedestals, surrounded by the bayonets of their soldiers and the truncheons of their police," he said. "On all sides they are guarded by masses of armed men ... they boast and vaunt themselves before the world, yet in their hearts there is unspoken fear. They are afraid of words and thoughts; words spoken abroad, thoughts stirring at home - all the more powerful because forbidden - terrify them. A little mouse of thought appears in the room, and even the mightiest potentates are thrown into panic. They make frantic efforts to bar our thoughts and words; they are afraid of the workings of the human mind".
Nothing exposes the insecurity of Bahrain's ruling elite than this fear of ideas, of even a little mouse of thought. It's why Al Halwachi has been kept in prison while his trial drags on, why Rajab wasn't released today, why Abdulhadi Al Khawaja, Naji Fateel and other leading human rights activists are locked away, why Sheikh Ali Salman and other peaceful political opposition figures remain jailed, why other leading activists have been forced into exile.
While Obama administration has been disturbed enough by the jailing of Rajab to call for his release, its words haven't been nearly enough. Washington seems slow to learn that violent dictators seldom stop their repression just because you ask them to.
When the State Department makes a rare call on its military ally to release a prisoner, or publicly urges reform, the response from the Bahrain government seem to be "Or what?". Without consequences the U.S. government's public pleading is unlikely to work.
Washington should deny visas to those who enable and collude in the repression, including judges and senior security force personnel. Rajab, Al Halwachi and all the other peaceful dissidents should be released, and those in exile allowed to return. After all, these people aren't carrying weapons, only ideas.
Related
Popular in the Community