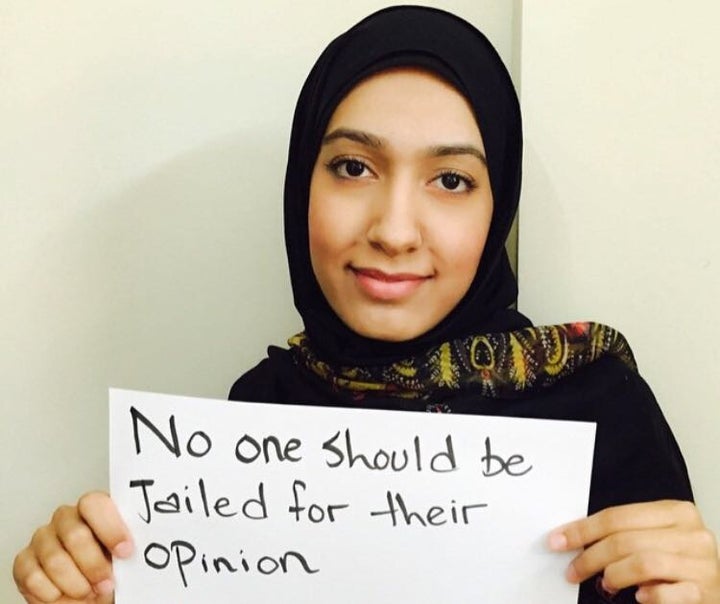 On Monday May 1 Bahrain will endure its Universal Periodic Review at the UN Human Rights Council. Every country's human right record gets scrutinized under the process every five years.
At Bahrain's last UPR session in 2012 it was urged by other countries to do all sorts of things it still hasn't done, including to independently investigate allegations of torture and bring the perpetrators to justice, to allow peaceful expression and demonstrations, and to let into Bahrain the UN Special Rapporteur on Torture, and the UN Special Rapporteur on the Rights to Freedom of Peaceful Assembly and of Association.
Back in 2012 international journalists and human rights organizations were allowed into the country, now they are not. At the 2012 session some human rights activists from Bahrain were allowed to be at the UPR to give officials an alternative view to the rosy government line. But now activists are prevented from going to Geneva.
Local NGO the Bahrain Centre for Human Rights reports that since 20 April dozens of people have received summonses and many charged with taking part in the same "illegal gathering" in January.
One of them is Fatima Al Halwachi, whose father Khalil is a prominent academic and peaceful dissident recently sentenced to 10 years in prison after an unfair trial. She told me she was called for questioning at the public prosecutor's office and charged with being part of an illegal gathering.
"I knew I would be banned from traveling when I heard that my colleague was asked during an investigation on her return from a UN hearing in Geneva earlier this year 'if Fatima will attend the next session?'" she told me. "Six police cars and a civilian car surrounded my house on Friday 21 April to issue me with a summons for investigation, where I charged with joining a gathering in Duraz, and like other human rights defenders I have been banned from travel by the public prosecution so we can't attend the UPR."
Fatima Al Halwachi is a Swedish citizen, an articulate and impressive human rights activist, exactly the sort of person Bahrain regime fears being in Geneva when its record is under scrutiny. She's one of more than 30 people summoned for questioning over the last week as part of the government's attempt to muzzle criticism.
The UN takes seriously threats against those who want to engage with it. Hans Thoolen, Secretary of the Martin Ennals Foundation, reminds human rights defenders they "have until the end of May to submit cases of reprisals for the period June 2016 to May 2017 to the UN Secretary-General's report," and should send reports of reprisals to reprisals@ohchr.org. The "reprisals report" will be made public soon.
Monday's UPR session is a chance for countries to tell Bahrain they're not fooled by its fake reforms. At its last session in 2012, Denmark, Ireland and the U.S. raised the case of human rights defender and Danish citizen Abdulhadi Al Khawaja. The government of Australia also urged a "speedy conclusion to these cases (of human rights violations against peaceful protestors), such as the ongoing case of Abdulhadi Al-Khawaja." He was sentenced to life in jail after being subjected to severe torture and an unfair trial. He is still in prison, and says he will suspend his hunger strike in protest at abysmal prison conditions if there are strong statements on the issue at the UPR.
Bahrain's main western backers in London and Washington seem increasingly reluctant to criticize their military ally, but the UPR offers rare chance to list the problems other counties have with the regime, and to shake its sense of impunity. The U.S. and U.K. governments should take the chance on Monday to tell Bahrain that this time flouting the UPR recommendations will bring consequences.
Related
Popular in the Community