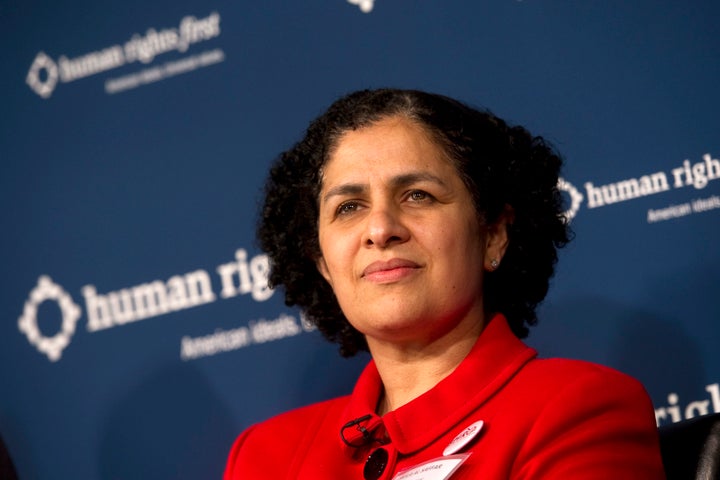 We've seen this before, and it doesn't end well. Bahrain is about to amend its constitution to allow civilians to be tried in military courts. Hundreds of civilians were tried by the military during six months of 2011, when tortured prisoners were convicted without real evidence and sentenced to long terms in jail.
It was an appalling but temporary system which ran from early April to early October 2011 during a state of emergency announced by the government in response to widespread protests against the repressive regime.
But on Tuesday Bahrain's puppet parliament voted overwhelmingly to remove limits in the country's constitution on who can be tried by the military. The final rubber stamping is only weeks away, this year is likely to see military judges again convict and sentence civilians in Bahrain.
It's not like Bahrain's civilian courts have any legal credibility, but there is a vital principle here, and allowing civilians to be tried in military courts is the final kiss goodbye to any pretense of the rule of law.
Among those tried and convicted by Bahrain's military courts in 2011 were leading peaceful dissidents and human rights defenders including Abdulhadi Al Khawaja, Ibrahim Sharif, Mahdi Abu Deeb and Jalila Al Salman. There was the case of 20 medics too, who were targeted after treating injured protestors and telling international media the truth about the weapons that had been used on them.
Medic Rula Al Saffar spent 18 years training and working in the United States. She was one of those convicted by the military court in September 2011 and sentenced to 15 years in prison after being tortured in jail. She was acquitted on appeal in a civilian court nine months later. "I was put on trial in both civilian and military courts. The atmosphere was totally different between them and as a civilian I have the right to be tried in a civilian court," she told me.
Bahrain's military courts were widely condemned by international human rights organizations and by the independent inquiry commissioned by Bahrain's regime. I was ejected from the military courtroom before a hearing of prominent dissidents in May 2011, and few independent observers were allowed to witness proceedings, but we know the courts were used as an obviously political tool to silence peaceful dissent, convicting political opposition leaders and human rights activists of trumped-up charges of terrorism.
This latest move to reintroducing military trials for civilians is the latest in a series of significantly alarming steps taken by the authorities in 2017. The Trump presidency seems even more tolerant of its allies abuses than the Obama administration, with the long-awaited sale of F-16 aircraft to Bahrain about to go ahead.
But Washington should be very worried about Bahrain giving itself this permission for further repression. It's likely to fuel the sense of grievance and injustice that drives some protestors to violence. An unstable Bahrain is bad news for the U.S. government, something it can't afford in an already volatile region.
Many of us have reported from the farcical military hearings in Guantanamo, and the U.S. has plenty to fix itself, but the State Department should publicly state its opposition to this latest move to rig the judicial system against dissidents, and tell Bahrain that more unfair trials will lead to more unrest. Military courts for civilians were a bad idea in 2011, and they're a bad idea today.
Support HuffPost
The Stakes Have Never Been Higher
Related
Popular in the Community