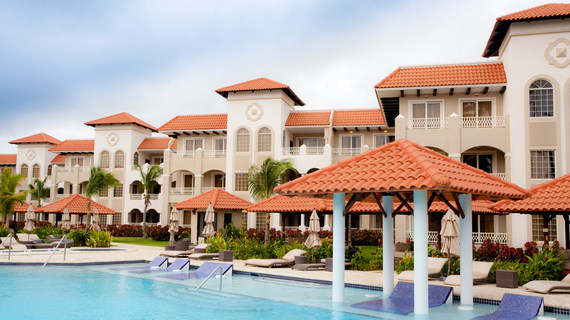 Got stuck with a timeshare contract? So was I.
Before I share my ideas on how to bail yourself out of timeshare contract let's take a look at some background information about timeshare.
A timeshare is simply a property which multiple parties own and has certain forms of ownership or rights of usage. Just as the debates on whether having a vacation club membership make sense or not keeps growing, so is the issue of timeshare.
There are many benefits to timeshare ownership. A number of people engage in timeshare contract because of the belief that it help saves money on vacation expenses. Many also hold the view that timeshares offer the guarantee of having a vacation time. With timeshare, you are likely going to have larger accommodations and more in-room amenities, such as kitchens and washing machines, than a hotel room. Many world travellers also tend to consider timeshare because of the ability to "exchange" their shares for accommodations at other resorts around the world. But is having timeshare all good and no bad?
Well, a timeshare contract is an obligatory lawful agreement. However, many companies that deal with timeshares do not make provisions of the law about timeshares very clear to their clients. As a result, most companies and individual keep maintaining their timeshare agreements believing that it cannot be cancelled.
With the escalating annual bills and the harsh economic situations, and more importantly, the growth of alternative home exchange program like Airbnb, many timeshare owners are beginning to look for ways to opt out of timeshare deals. Though getting out a timeshare may be difficult, but it is possible.
In this article, I will be sharing with you 5 strategies that could help a timeshare owner bail themselves out. Let's dig into it.
This, in most cases, is the first option that timeshare owners have. I will be honest with you, it is difficult to sell timeshare on the resale market. When you are buying timeshares the sellers often paint a picture that you can easily get rid of your timeshare by selling it.
This deception or rather misconception has resulted in many timeshare owners spending a lot of time trying to sell their timeshares with little success. Competing with timeshare resorts might not just work.
Try to sell your timeshare at a relatively low price during the time of high demand. Also, consider the possibility of listing the timeshare on eBay, Craiglist, and other timeshare classified site. Just make sure you use the low price-high demand time strategy mentioned above.
2. Rent it out to recover the costs
This is another method that a timeshare owner may choose to exit a timeshare contract. According to Dave Ramsey of resort exit team, the major challenge with this procedure is that the timeshare resorts still rent out unoccupied timeshare units at cheaper prices than the cost of owning one. This makes it hectic for the timeshare owners to rent out theirs.
When timeshare owners realize they are not going to make any profits from their sale or renting them out they tend to seek others ways to dump the timeshares contracts. One common way to achieve this is by donating the timeshares to charity organization. There are a number of charity organization that will accept such donation, especially if they already have strategies of making profits with such timeshares.

4. Pay someone to get a relief out of it
In recent times, many timeshare owners decide to pay somebody else to take over the timeshare and relieve them of the obligations. This is commonly known as "timeshare relief". There are company that do offer an exit solution from a timeshare entirely.
However, with this strategy, a timeshare owner has to pay for timeshare removal services. After the payment of these fees, one wouldn't have to deal with maintenance fees or any timeshare related charges.

5. Return it to the resort
Technically, this one of the most viable options in getting rid of a timeshare contract. The trick here is that some timeshare contracts stipulate that the resort is not obligated to take back the timeshare. So, if you are considering purchasing a timeshare, ensure your contract offers you a leeway for an exit.
In conclusion, the purchase of a timeshare is basically a way to own a piece of a vacation property that you can use, generally, once a year. It is often an emotional and impulsive decision. Timeshare is only advisable when all the other options of property ownership or vacation rental services have been explored. If you are already into one, you could use one of the strategies above to get yourself out of the contracts.