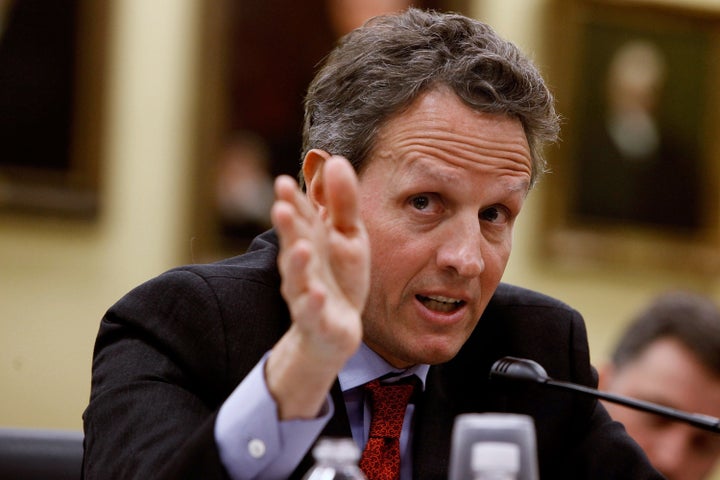 The panel created to keep tabs on the federal bailout grilled Treasury Secretary Timothy Geithner on Tuesday over the lackluster performance of the administration's signature foreclosure-prevention plan, expressing doubt about whether the $75 billion program will meet its Congressional mandate of helping families keep their homes.
The five-member bipartisan panel, led by Harvard Law professor Elizabeth Warren, delivered harsh criticism of the Obama administration's program to modify the mortgages of distressed borrowers. Known as the Home Affordable Modification Program, or HAMP, the plan promised to help three to four million homeowners avoid foreclosure through lower monthly payments.
But 16 months after President Barack Obama announced his plan to help struggling homeowners, the program is stalling. Nearly 436,000 borrowers have been kicked out of the program while just 340,000 have received permanent relief.
Citing the data, the panelists demanded to know how Treasury defined "success," whether Treasury would change its approach considering the poor results, and whether the administration plans to devote more resources to helping families.
Geithner, though he acknowledged mistakes and lamented the "terrible job" performed by mortgage servicers, declined to say whether the administration would ramp up its assistance, citing "scarce resources." The Troubled Asset Relief Program (TARP), the government's main financial rescue program, is scheduled to end this October. Geithner said the administration doesn't anticipate extending the program or spending any more money than has already been allotted.
About three million homes will receive foreclosure notices this year, estimates real estate research firm RealtyTrac. More than one million of them will be repossessed by lenders.
"We only have three months left with hundreds of thousands of families facing foreclosure," Warren told Geithner. "Is it time to rethink whether or not a mortgage foreclosure prevention program that is based on a group of servicers whom you describe as having done a 'terrible job' is a program that perhaps should be redesigned?"
"I will never stand before this body, or any other body, and over-claim for what this program is delivering," Geithner responded in a tacit acknowledgment of HAMP's shortcomings.
Richard H. Neiman, a member of the panel and New York's top bank regulator, also pressed Geithner for answers, expressing deep concern over the fate of homeowners bounced from a program that was supposed to help them.
Damon Silvers, another member of the panel and director of policy and special counsel for the AFL-CIO, worried that the problem posed by long-term unemployment poses additional challenges to HAMP's success. Nearly half of jobless workers have been unemployed for at least six months.
Silvers said that the "scale of resources" in Treasury's efforts to help unemployed homeowners "simply isn't adequate."
WATCH Elizabeth Warren's exchange with Tim Geithner:
Popular in the Community