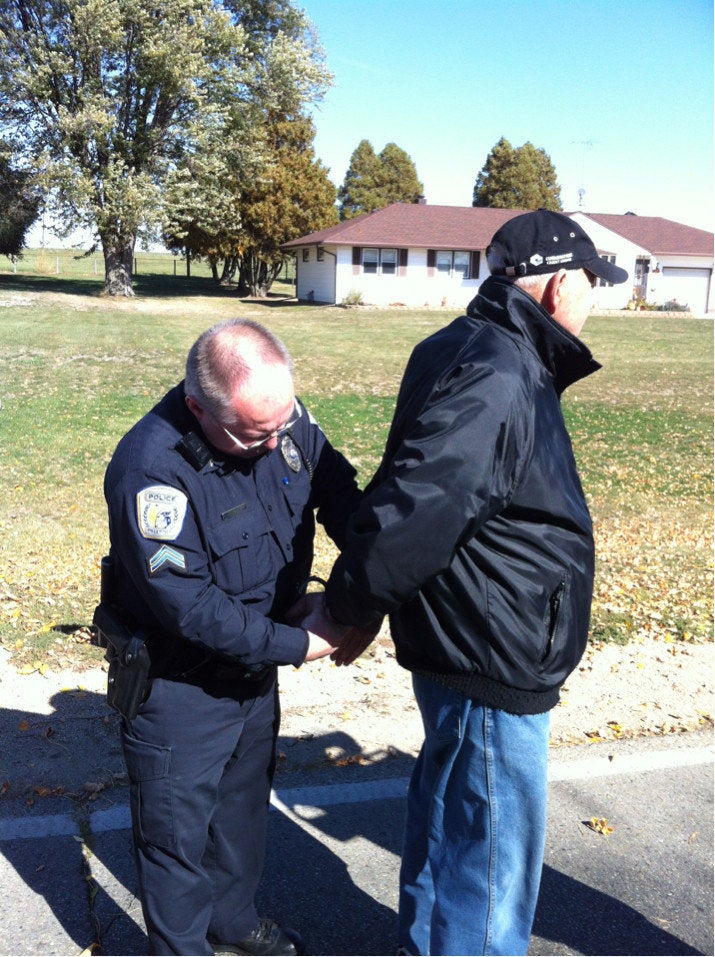 Three people protesting the closure of an Illinois plant run by a Bain Capital-owned company were arrested on Monday after an encounter with a truck driver hauling equipment out of the plant.
The protesters had been trying to prevent the removal of machinery from a Freeport, Ill. plant for Sensata Technologies, which manufactures electronic sensors for cars and employs nearly 200 people. The firm has been in the national spotlight because it is owned by Bain Capital, the private equity firm that GOP presidential hopeful Mitt Romney helped found, and it is outsourcing the Illinois jobs to China during a presidential campaign that's often been focused on offshoring.
Among those arrested Monday were the 16-year-old daughter of a Sensata worker who will be losing her job imminently, according to Tom Gaulrapp, a Sensata employee who was present. (HuffPost will not print the protester's name because she is a minor.) The two other protesters arrested, identified as Jerry Ontjes and Debi Kemple, are adult Freeport residents, according to Gaulrapp and Zoe Bridges-Curry, spokeswoman for 99 Uniting, a coalition of advocacy groups working with the soon-to-be-laid-off workers.
Cpl. Mark Otto, a spokesman for the Freeport Police Department, confirmed that three protesters were detained at the factory but would not release their names because they received only civil charges for failing to obey a police order. Otto said there was some kind of altercation between the protesters and the truck driver, while Gaulrapp accused the driver of bumping protesters with the truck as they blocked his path.
Otto said police found a large group of protesters in the street blocking traffic when they arrived. Most of them followed police orders to disperse, but three of them refused to get out of the truck's way.
"It's a little fuzzy right now," Otto said. "We don't have all the reports in to know what the exchange was between the driver and the protesters. We don't know if he [the driver] was agreeable or not."
The looming plant closure has made political figures out of several Sensata employees, who have unsuccessfully pleaded with Romney to intervene with Bain and prevent the move of jobs overseas. Several of the workers have told HuffPost that they fear losing what are some of the few good manufacturing jobs that remain in the area, leaving them to start new jobs mid-career.
The Romney campaign has been mostly quiet on the Sensata drama, although a campaign spokesman recently said President Barack Obama was more responsible for the loss of jobs at Sensata than Romney was. The candidate left Bain years ago and no longer has control over the firm's business decisions, although he has enjoyed certain tax breaks thanks to his investment in Sensata.
Several workers, including Gaulrapp, have highlighted their plight at an encampment across from the street that they've named "Bainport" and billed as "the home of the Romney economy."
"We're fighting to save our jobs from being shipped to China by the end of this year," the group says on its website. "We are calling on Mitt Romney to come to Freeport, IL and we will camp across the street from our plant for as long as it takes!"
Gaulrapp said Monday that he was moved by the protesters' willingness to be detained for the sake of people they in most cases haven't met.
"That's the one thing we can't do as employees, is physically put ourselves in front of the truck," Gaulrapp said. "They're willing to go to jail for that, and that's just amazing that somebody cares that much about people they just don't know. They've stood behind us; they've become like another family for us. It restores your faith in people."
Before You Go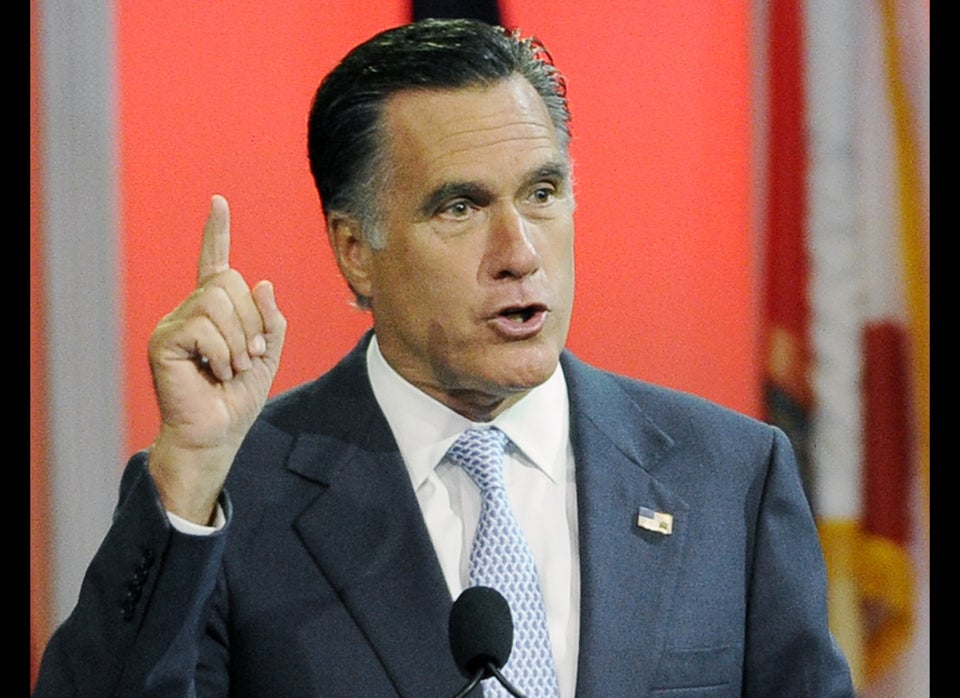 Romney's Bain Claims Don't Hold Up
Popular in the Community