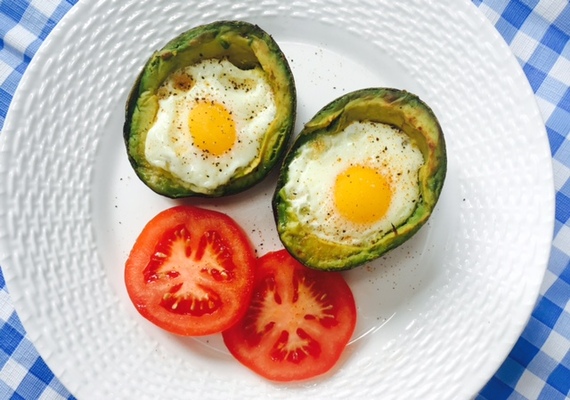 If you love eggs, you will definitely want to try baking them in avocado cups. This recipe is easy to make and incredibly nutritious. The eggs and avocado are a healthy source of protein, omega 3 fatty acids, and many essential vitamins and minerals. Eggs aren't just for breakfast anymore. The egg avocado cups are energizing and satisfying enough for lunch or dinner. Serve them with a few slices of vine ripe tomatoes and whole grain toast. Let's get cracking!
1 avocado, washed and dried
2 eggs
sea salt, to taste
pepper, to taste
1. Set oven to 425 degrees.
2. Slice an avocado in half, remove pit, and scoop out ¾ of the inside. Save the avocado filling for guacamole dip.
3. Line a cooking sheet with foil and lightly coat with cooking spray. Place the avocado cups on the foil.
4. Crack the eggs in a bowl. Using a spoon or small ladle, add yolks and some egg white to the avocado cups.
5. Bake for approximately 15 minutes.
6. Lightly season with salt and pepper.