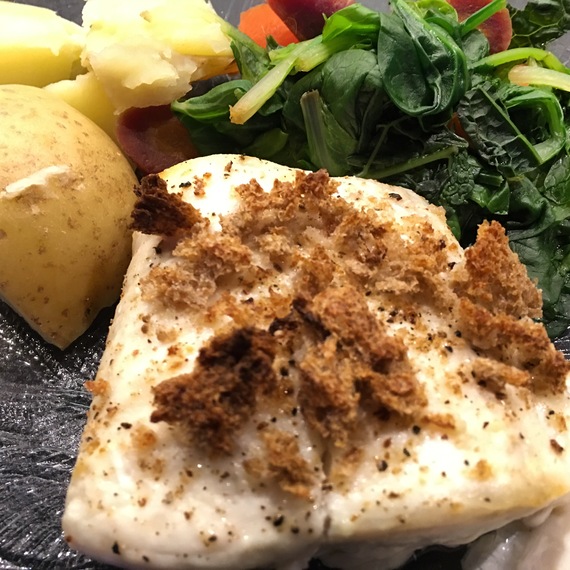 Looking for a good catch of the day? I am not talking about a pretty girl or a handsome guy. This is about choosing seafood wisely and it is a complicated affair. With federal, state and international laws controlling the fishing industry, it is difficult for the bureaucracy to keep a watchful eye on the overall market.
As a consumer, the key to choosing seafood is to know which species are sustainable and safe to eat. According to Greenpeace, a particular seafood is sustainable if it comes from a fishery with practices that can be maintained indefinitely without reducing the target species' ability to maintain its population and without adversely impacting on other species within the ecosystem by removing their food source, accidentally killing them, or damaging their physical environment. Buying seafood from a reputable source and asking where and how the fish was caught is a good first step. Fish caught locally means that it has not been flown halfway around the world. However, it is not that simple when you crave fresh seafood and live in a landlocked area.
Like fruits and vegetables, there are seasons for wild species. According to the International Pacific Halibut Commission, the 2016 Pacific halibut season opened March 19, 2016 in Alaska and British Columbia, Canada. The season closes on November 7, 2016. On the other side of the continent, wild Atlantic halibut was formerly an important fish. However due to its slow rate of population growth and poor recovery from overfishing, the wild Atlantic halibut fishery has collapsed. Consequently, wild fish labelled as "halibut" are usually the species from the Pacific Northwest.
Baked Wild Halibut Recipe
Ingredients (choose organic when available):
2 (5-oz) boneless Pacific wild halibut fillets (1.5 inches thick)
1 teaspoon extra virgin olive oil
Juice 1/2 lemon
2 tablespoons whole wheat breadcrumbs, made from toasted and then crumbled fresh bread
Pinch of sea salt and freshly ground black pepper, or to taste
2 tablespoons fresh flat-leaf parsley, chopped (optional garnish)
Preheat oven to 375ºF.In a large nonstick baking dish, add halibut skin-side down and drizzle top with olive oil.Evenly sprinkle top with lemon juice, breadcrumbs and season with salt and pepper.Bake for 15 to 17 minutes, depending on thickness or until halibut flakes easily when tested with a fork. Serves 2.
Serve with steamed local vegetables and new potatoes.
Related