Looking for a different, easy way to get your daily veggie intake? How do baked zucchini parmesan chips sound to you?
Feel free to use any other vegetable (sweet potato would be lovely), and coat them with some delicious breadcrumbs and parmesan. Bake until golden, and you can taste the cheesy flavors and munch with a crunch. These would be perfect as a snack, or as a side dish. Make sure you include some good dip too!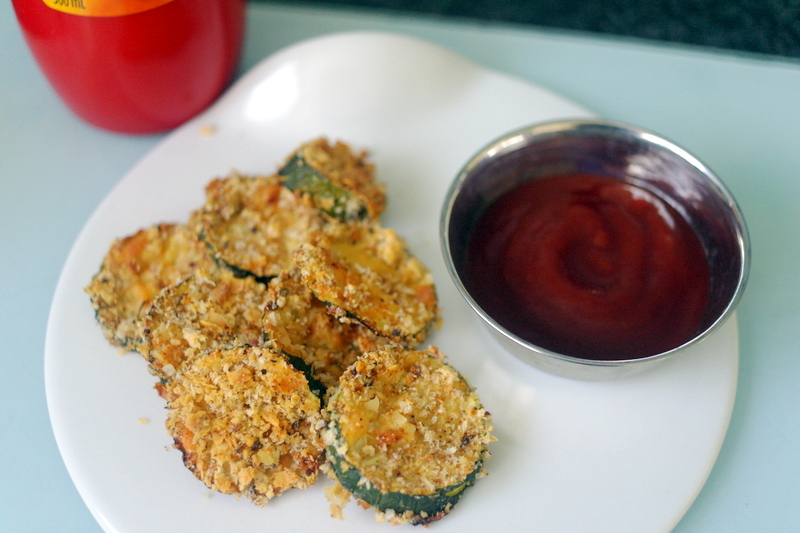 Baked parmesan zucchini chips
2 medium zucchini, sliced into ¼ inch thick rounds
¼ cup whole wheat bread crumbs
Red pepper flakes, if desired
*Any other herbs, spices you can add as well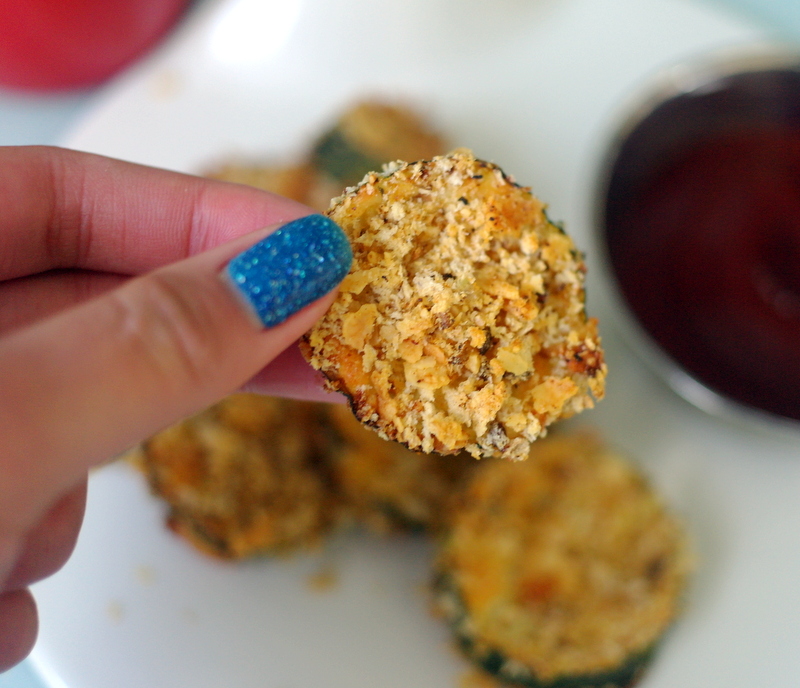 Preheat the oven to 425 degrees F. Cover a baking tray with some parchment paper.
Place egg whites in a small bowl. In another bowl, combine the parmesan, bread crumbs, salt, garlic powder, pepper flakes and black pepper.
Dip each zucchini slice in egg whites on both sides, then dip each round into the parmesan bread crumb mixture. Coat evenly on both sides.
Place slices evenly on the prepared baking sheet and bake for about 15 minutes. Flip and bake for another 5-10 minutes, or until golden. Serve immediately.