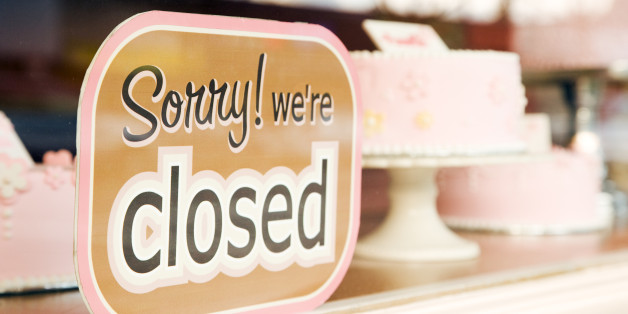 In much of America, gone are the days when the local bakery was the main destination for bread and pastry products. Today, independent bakeries must battle for business with major bakery cafe chains that have multiple locations, lower product prices and massive spending budgets.
Panera leads the bakery cafe chain category, followed by Einstein Bros. Bagels, Au Bon Pain, Corner Bakery Cafe and Bruegger's Bagels, according to data from market research firm Technomic. Companies like these helped the fast-casual bakery concept rake in more sales than any other fast-casual eatery segment (like Mexican-inspired chains) last year, Technomic found. Some experts are saying the success of Big Bread may spell trouble for small, local bakeries selling similar products.
Large bakery cafe chains can have hundreds of locations -- and boast huge profit margins. Technomic reported that bakery cafe chains raked in $6.658 million in profits in 2012, a 10.3 percent increase over sales in 2011.
"I think [fast-casual bakery cafe chains] are replacing more traditional bakeries," Darren Tristano, executive vice president of Technomic, told The Huffington Post. "They've become the more contemporary version for the millennial and Gen X generations."
Tristano doesn't expect bakery cafe chains to slow down anytime soon. "It's easy to predict a continued growth pattern," he said. "They haven't saturated every market. Quite frankly, there are a lot of different [physical] locations they can go into in smaller markets. And those are the markets with small bakeries."
While it may be true that small bakeries don't boast the profit margins of their big-time competitors, neighborhood outfits are still making an impression. Consider pastry chef Dominique Ansel's eponymous New York City bakery, which incited near-hysteria following the inspired creation of its now-signature item, the "cronut."
Then there's Magnolia Bakery, also in New York City, which is largely credited with jump-starting what became a global cupcake craze. And San Francisco's Tartine Bakery & Cafe often has lines out the door on weekends.
Another successful neighborhood bakery is Bien Cuit, a New York City shop with locations in Cobble Hill and the West Village. "I think there's always going to be a place for that kind of artisanal product that's made with more of a sense of craftsmanship and quality, above anything," Alex Copeland, the bakery's office manager, told HuffPost. "And I think there are always going to be people who not only have a heightened appreciation for that, but more means to pay for it."
Indeed, prices at Bien Cuit tend to skew upward. At its West Village location, croissants are priced between $3.25 and $5.00, a salesperson said. In comparison, a croissant at the Panera location in Manhattan's Chelsea neighborhood costs only $1.89, according to a salesperson in that store.
Panera might be the biggest threat to small-scale bakeries. As of March 2013, the chain boasts 1,673 bakery-cafes in 44 states and in Ontario, Canada, helping to secure its spot as the top-performing bakery cafe chain. In 2012, Panera enjoyed $3.7 billion in sales, according to Technomic.
"Panera is very dominant, and [has been] the largest player in that segment for at least five years," Technomic's Tristano said. "It has really capitalized on the segment."
REAL LIFE. REAL NEWS. REAL VOICES.
Help us tell more of the stories that matter from voices that too often remain unheard.
BEFORE YOU GO
PHOTO GALLERY
Best New Bread Bakeries