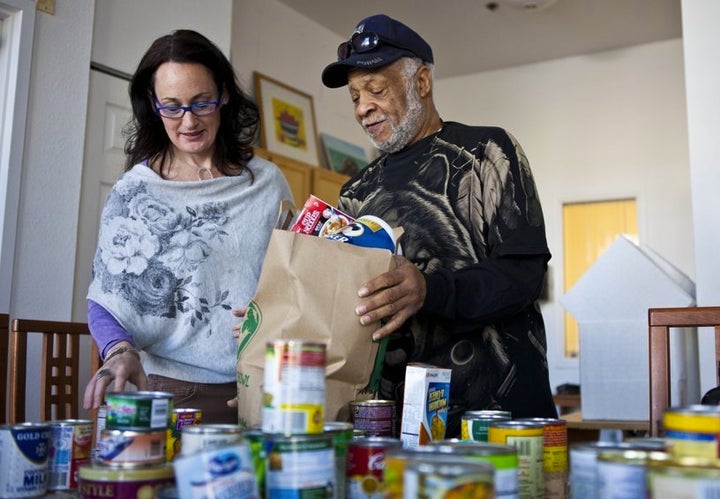 There's only one thing better than a cookie warm from the oven -- one that's saving the world, too. Introducing Hayes Valley Bakeworks, the latest project of local non-profit Toolworks. Opening on the corner of Gough and Fulton this fall, Bakeworks is a bakery-slash-café that trains and employ homeless, disabled and at-risk individuals.
We spoke with Toolworks Vice President Kristy Feck, the powerhouse and brains behind Bakeworks, about turning their latest tasty project into a neighborhood (and city-wide) institution and deliciousness in general.
Toolworks is a decade-old organization that understands the correlation between homelessness and disability. In collaboration with participating local groups, they provide personal support and professional training programs that empower individuals to become productive community members. Their janitorial services training program already employs over 150 people. Toolwork's newest dream -- Bakeworks -- will be an innovative vehicle for employment and neighborhood engagement. "There's something nourishing about people coming together around food," Feck said. "I think the social mission fits and the community will respond."
You might not immediately recognize the name Toolworks. We're "the best kept secret in town," Feck said. Because of their commitment to social enterprise, they don't do any large-scale funding or marketing. "We've been a social enterprise since our inception in 1975, before there was even a term for it," she said. The culinary mastermind collaborating with Bakeworks is none other than Hayes Valley veteran Alice Cravens of Modern Tea. Cravens left Modern Tea to start a vocational food-service training program for at-risk high school students. Bakeworks is an idyllic marriage of her talent as a pastry chef and community empowerment work. The yet-to-be-announced menu will include "more casual and affordable options" says Feck. Preliminary menu items include sweet and savory homemade baked goods, hearty soups, fresh salads, and nutritious flatbreads.
In collaboration with current projects, Bakeworks is also looking deeper at sustainability. "When folks talk about 'buying local' they usually are thinking about how reduce their carbon footprint. For us, we want to work with local suppliers and producers for those reasons, but also because we want to look at ways of creating sustainable local economies," Feck said. "Simply put, our suppliers and producers are potential employers for the people we will provide training for. Therefore, we're really looking at folks who want to be our partners."
While it's the blood, sweat, and tears of Toolworks that's gone into Bakeworks, "We couldn't have done this project with without redevelopment money," Feck said. "It's on the chopping block here in California, but our city did a unique thing in making sure there was going to be affordable housing for the economically disadvantaged." Unlike other cities in our state, San Francisco let the property developer take on more debt for the commercial space so they could rent it out at below market rent if they could provide job training for the homeless.
"This allows us to have great location at a rent we can afford," Feck said. "So here in San Francisco, redevelopment has been used to create affordable housing. Without it, opportunities like Bakeworks couldn't exist."
REAL LIFE. REAL NEWS. REAL VOICES.
Help us tell more of the stories that matter from voices that too often remain unheard.