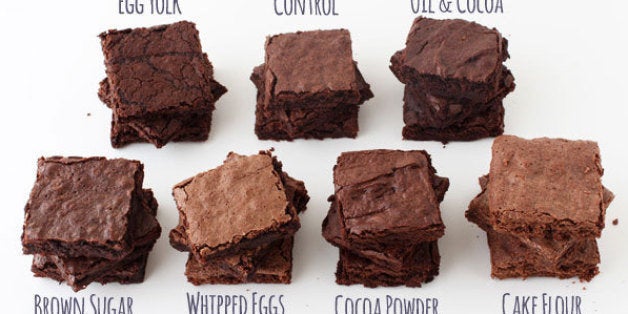 It's not often we meet a brownie we don't want to eat. They are made up of chocolate and sugar, after all. But there are the occasional batches that we just don't care for. Sometimes, we bake a pan of brownies and they're just not all that great. They don't have the beautiful crinkly top, or they're just too crumbly. Or too fudgy. Or too dense. Or not chocolatey enough. For most of us, why that happens is a big ol' mystery.
Not for Tessa from Handle the Heat -- our new favorite food blogger, by the way. She did a little baking experiment to get to the bottom of the brownie mystery. (Though, we suspect she just wanted an excuse to bake seven batches of brownies, because we know we do.)
Tessa used a basic one-bowl, chocolate brownie as her control and then tweaked the recipe with six different ingredients to see how they would affect the final results. She played around with cake flour, brown sugar, whipped eggs, egg yolks, cocoa powder and oil and wrote it all out in an ultimate brownie guide.
Everyone has their own personal preference for how they like their brownies, and her guide will help you figure out how to bake yours. Here's what she found:
Cake Flour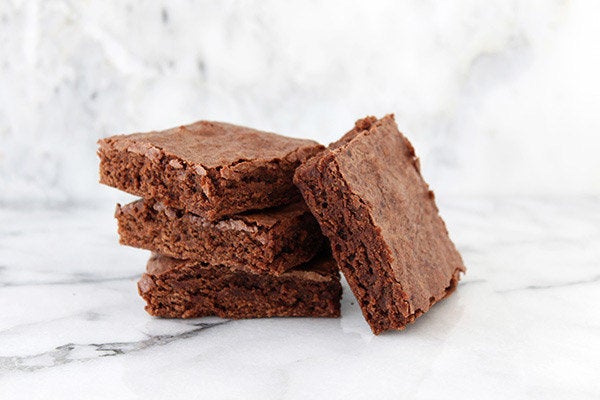 Cocoa Powder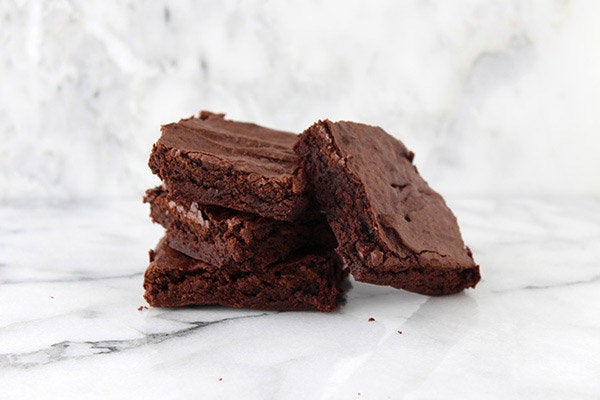 Brown Sugar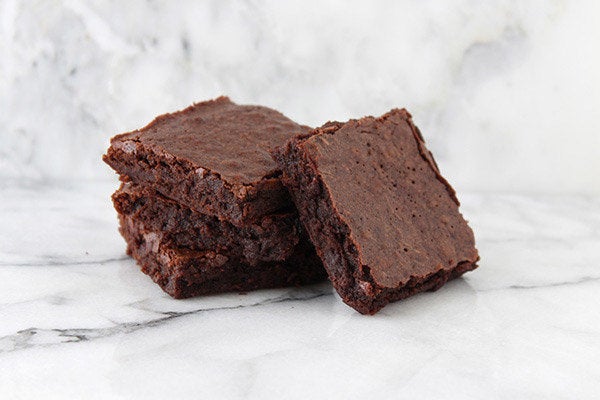 Oil And Cocoa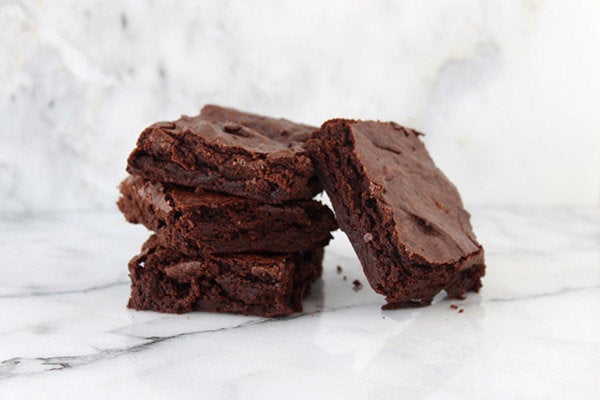 Extra Egg Yolk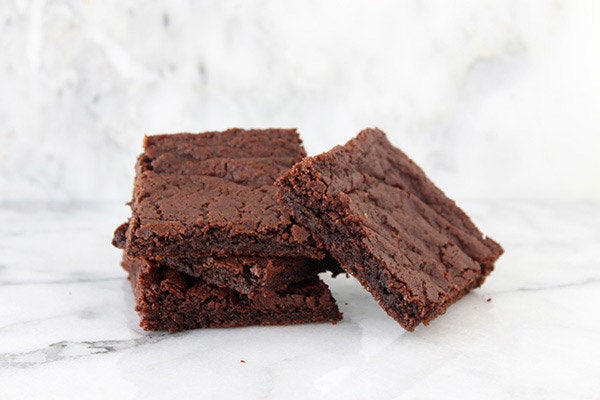 Whipped Eggs And Sugar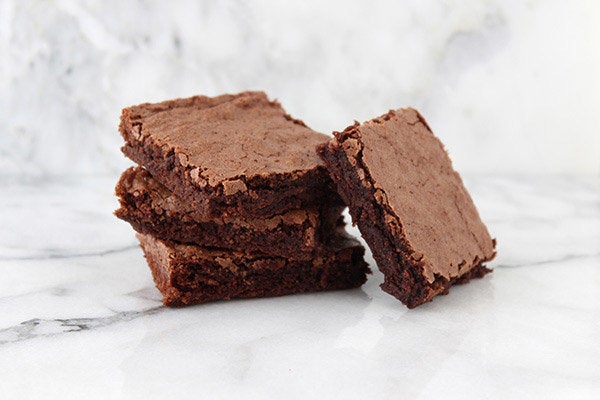 For a complete run down of the brownie baking experiment results and an explanation as to why ingredients react in certain ways, go to Handle the Heat. Your brownies will thank you.
Related
Before You Go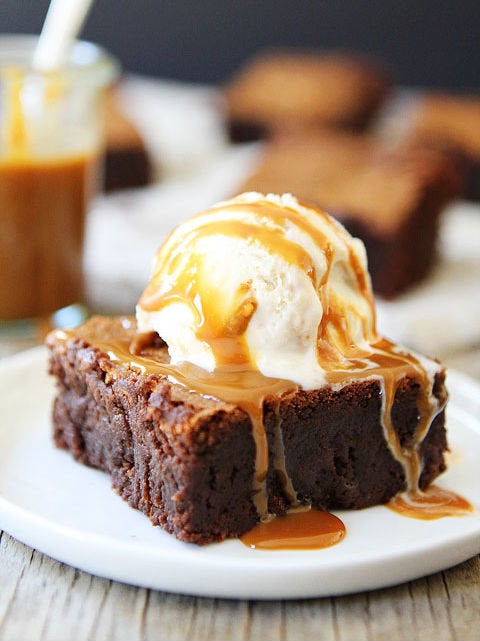 Brownie Recipes Not A List