Baking requires precision, but that doesn't mean it can't be an utterly creative pursuit as well. Once you know the rules, you can experiment -- which is exactly what Cronut inventor Dominique Ansel does. Both an artist who turns fantasy into delicious reality, and a scientist who must try techniques over and over again until they work, Ansel epitomizes the delicate craft of baking.
By now we should just expect to be continually wowed by the famed pastry chef's factory of prodigious ideas. After the Cronut came milk and cookie shots, and most recently burrata soft serve. (And those are just the big hits. The hidden gems, likes the DKA, are where it's really at.)
Unveiling an instant classic today at the recently opened Dominique Ansel Kitchen in New York City, Ansel has created something simultaneously adorable and outrageous. He calls it the Maple Apple Muffin With Lardo. It's a muffin shaped like a pig, with a slice of lardo melted on top of the muffin "belly." Why have we never thought to melt lardo onto our baked goods? It's brilliant.
Needless to say, the man has more than a few tricks up his sleeve, and he's been kind enough to reveal some for you today. Here are six baking secrets from the Cronut king himself, including his latest lardo lesson.
For The Perfect Chocolate Mousse, Fold In Melted Chocolate At The End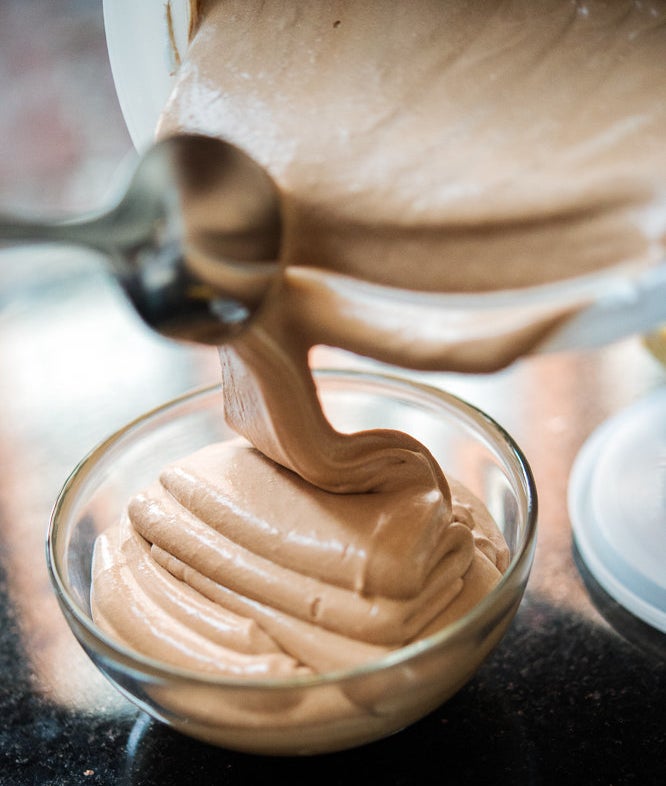 "There's nothing like fresh-made chocolate mousse, and it should be made and eaten right after you mix it -- don't let it sit in the fridge where it'll start to set and harden," Ansel says. "At the bakery, we whip soft whipped cream into a bowl of Italian meringue, and then gently fold in warm melted chocolate to keep the mousse light and airy. Swirl in a bit of creme fraiche and then serve immediately. I've been making chocolate mousse this way for the past 20 years! The texture is so incredibly smooth and airy."
For A Great Croque Monsieur, Dip The Bread In An Egg And Milk Custard First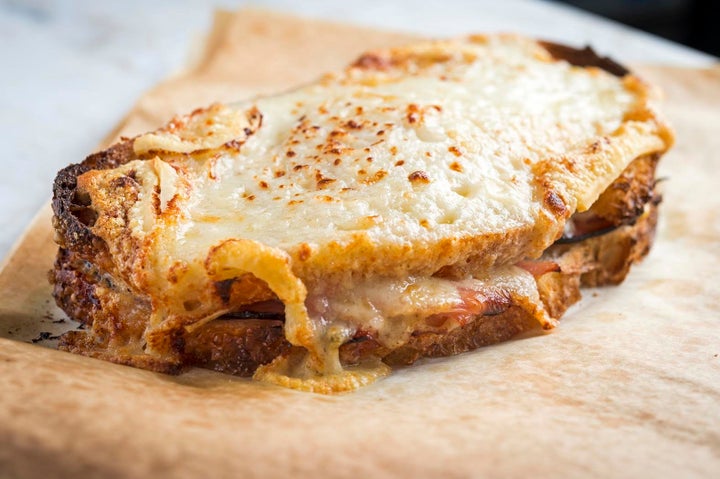 "My boss at my very first restaurant job taught me how to make the very best croque monsieur, and it's still how I make it for our menu today. The trick is to dip the bread (I like to use sourdough) in a custard mixture of eggs, milk, salt, pepper and a pinch of nutmeg before you assemble the sandwich. When it's baked and crisped up in the oven, the bread still stays really moist. It's just delicious!"
Use Cedar Paper For Desserts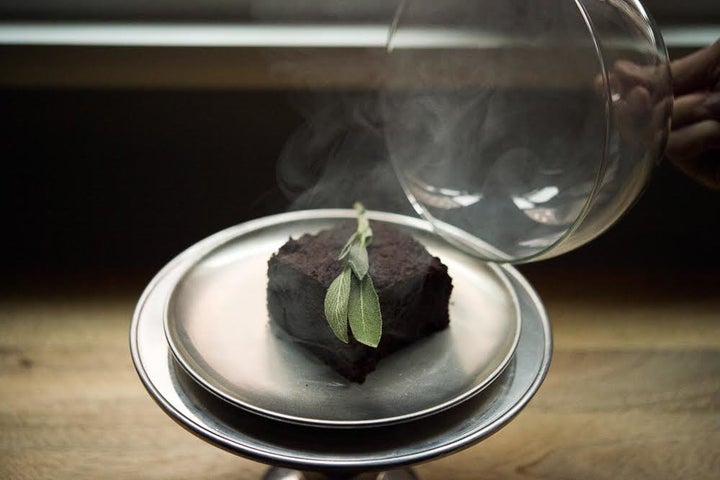 "Cedar paper is often used for grilling meats and fish. But it's not just for savory cooking. At the Kitchen, we wrap a fudgy chocolate brownie with cedar paper and a few fresh sage leaves, which is warmed to order and then the cedar paper is torched just before serving so the brownie gets a really aromatic, smoky flavor."
A Milkshake Maker Isn't Just For Milkshakes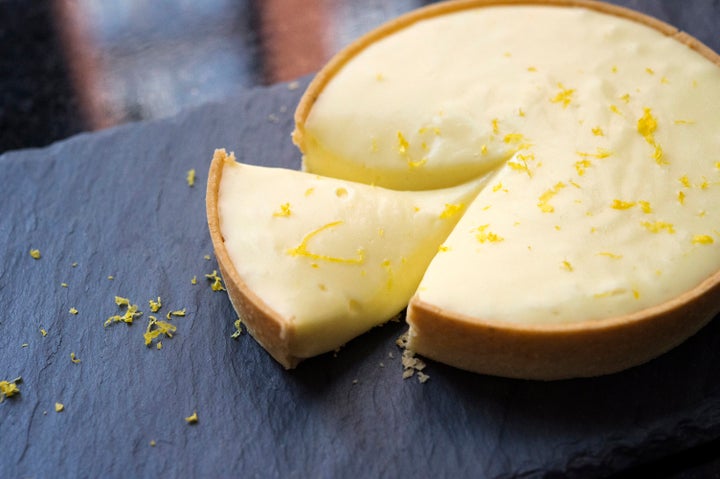 "The next time you make a lemon tart, try this trick that we use for our 1:1 Lemon Yuzu Butter Tart: combine lemon curd (ours also has a hint of yuzu in it) with equal parts softened butter. Then, instead of a stand mixer or hand blender, emulsify the curd and lemon in a milkshake maker! We've tried different mixers and machines, but the milkshake maker really create the smoothest, silkiest lemon tart filling that's the perfect texture. And don't pour the filling into the tart shell until just before serving, so the tart shell stays crisp and doesn't get soggy."
Add Balsamic Vinegar To Fruit Jams And Compotes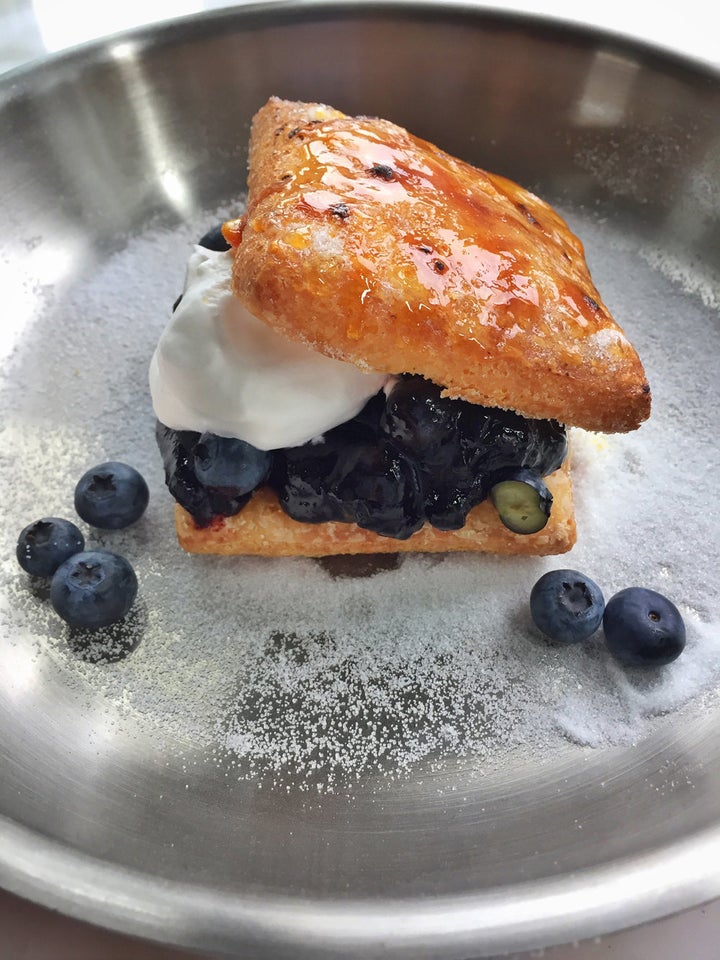 "With all the fruit that's coming into season, I love to make jams and compotes," Ansel says. "For our Blueberry Laminated Brioche, we make a blueberry compote with a bit of balsamic vinegar, which helps to cut the sweetness and gives the compote a really nice depth and flavor."
Make Muffins Moist With Apples Two Ways And A Liquid Sweetener. (Melted Lardo Doesn't Hurt Either.)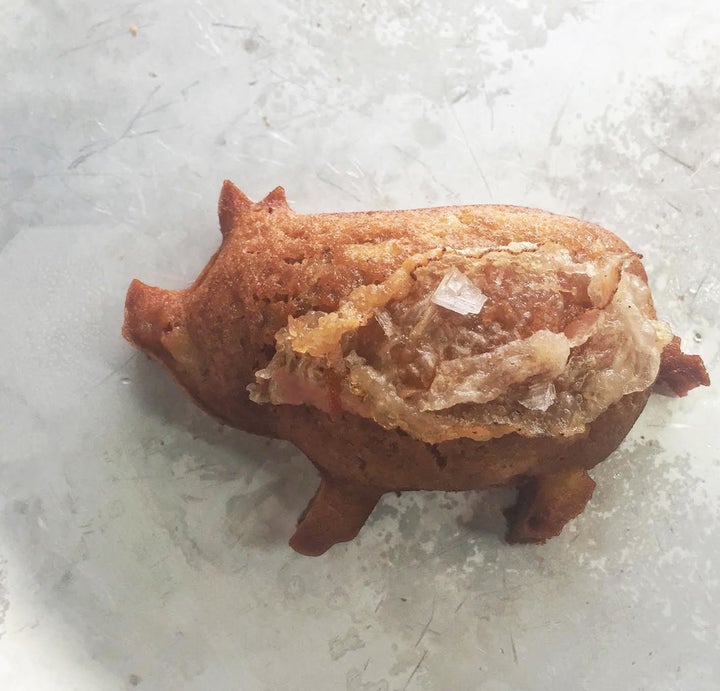 Ansel's new Maple Apple Muffin With Lardo are incredibly soft and moist because they're made with maple syrup, apple compote and diced apples. Then he hand slices lardo and lays it on top to order, and flashes it in the oven right before serving, so that the lardo gently melts. It's served warm. Smokey, sweet, salty -- We'll take one piggy for breakfast, lunch and dinner.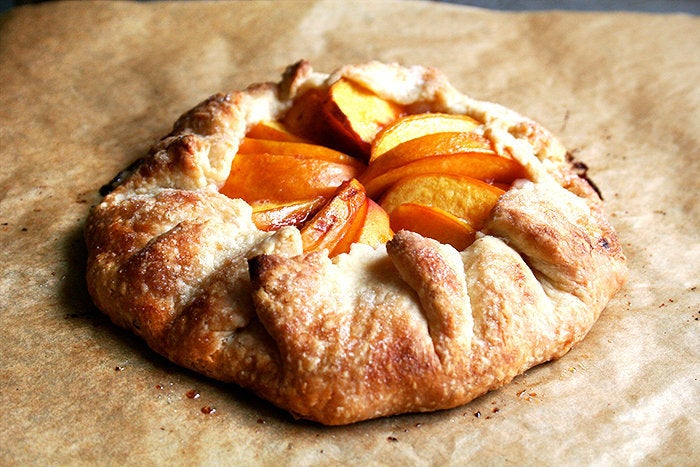 Gorgeous Summer Desserts
Related