Almost five decades ago, one rainy evening, a little girl ran out into the aangan of her house with an umbrella. A man was sitting on the prayer mat finishing his evening (maghrib) prayers. Balancing the big, black umbrella with her tiny hands, she stood next to the man and held the umbrella above his head to protect him from the sudden showers, unmindful of the rain pouring down her face. It was an act of kindness he would remember all his life. Five decades later, on a cold and windy winter morning, a woman looked on helplessly as a group of men lowered that man into his grave and fist by fist covered him with earth. Tears were pouring down her face even as fond remembrances flashed across her mind.
Over a week has passed and I still find it difficult to believe Bakshi Bhai is no more with us. Bakshi Bhai, a person who is synonymous with our childhood, a person who was so much a part of our growing up years, so much a part of our family that it is impossible to think about our childhood and not include him in our thoughts, or our prayers.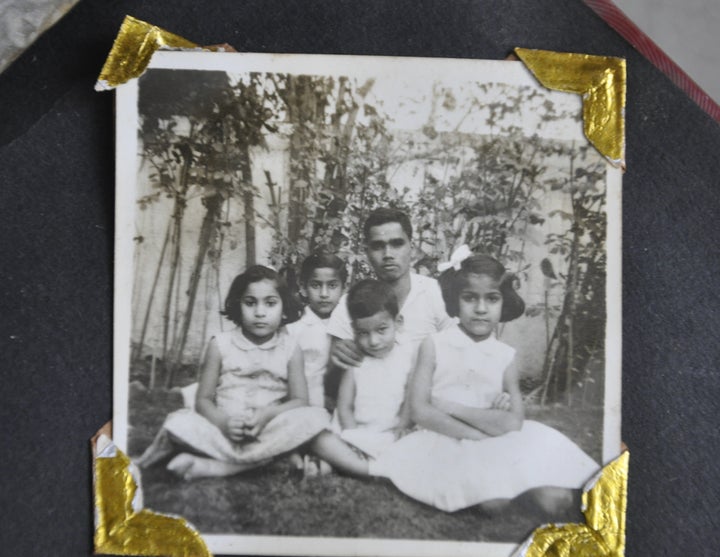 Muhammed Bux or Bakshi Bhai as we called him, came to our family when I was about three years old. My brother was even younger. He belonged to the Gairsain district of Chamoli Garhwal region of Uttar Pradesh, now Uttarakhand. He was assigned to take charge of the domestic chores - cooking, cleaning, washing clothes, etc. In all the years that he worked with us, I never saw him get angry any time, nor raise his voice at anyone. He never refused a task no matter how tired he was or how irrelevant he thought the work was. He was a genuine and sincere person and absolutely humble. Our house was always filled with guests and they were always welcomed warmly by him even if we were not present. Bakshi Bhai was immensely popular with everyone, not just for his extraordinary cooking skills but for the love, respect and care he showered on everyone. He knew which guests liked their tea in a certain way, without milk, milky or sugarless. He knew what diet restrictions the regular guests had and cooked meals accordingly. He pampered everyone, big or small. My friends fondly remember him and have always talked about the amazing biryani he would make on Eid, or the haleem, korma and stew. When he came to Delhi from the hills, he knew little or no cooking but was a willing pupil and under my mother's critical supervision mastered his culinary skills. The 'gujarati' kababs which he had been taught to make by my father's Gujarati friend who had lived with us for several years were also a specialty in our house. It was a time consuming and tough task as raw meat had to be pound on the sil (stone slab) along with spices and other ingredients, but he always did it willingly and with a smile. Guests also said the dal he cooked tasted like korma, such was the magic in his hands. A simple dish like bhindi gosht had people licking their fingers.
Bakshi Bhai had a great sense of humour too. When my brother was little and would watch him washing clothes, Bakshi Bhai would pick up the wooden bat used for beating the dirt out of clothes, and pretend to bring it down heavily on my brother's little clothes. My brother would implore him to stop, crying out, "Bakshi Bhai, nahi, mere kapdon ko mat maro!" And Bakshi Bhai would stop after extracting some promise out of him like getting on quickly with his homework or having his meal. This trick was used many a times to get my brother to do something he was reluctant to do at that time.
Bakshi Bhai lived in a little room at the back of the house and was quite satisfied with whatever he had. I often saved up my pocket money to buy him things he needed like a charpoy or quilts in winter. He found khadi kurta pyjamas convenient to wear at home and I would buy him one or two sets every Ramadan for Jumat ul vida and Eid. Whenever my father traveled abroad, along with gifts for us, there would be something for him too, shirts, sweaters, etc. Our relatives too were generous in giving gifts and money to him. But what he gave us, in terms of his unflinching service and loyalty, was far more valuable.
Problems in the village recalled him for a brief period and he returned to Delhi when my father found him a job in the office as a night watchman. We now had to hire more hands to help out in the day, but Bakshi Bhai continued staying with our family and served us in whatever way he could. During the period of his absence, we had hired many of his relatives to work for us but none could match up to him. He had set the bar too high. Even now, the driver cum part-time cook is one of his relatives and often we are compelled to reprimand him for his work or attitude. The comparison to Bakshi Bhai then becomes inevitable. The words - Bakshi Bhai ki baat hi kuch aur hai - has become part of the daily vocabulary of our family members.
My mother often remarks how she pursued a career relentlessly and did a job without any break right from graduation to retirement. My comment on that has always been that Bakshi Bhai was there to manage the house and us, siblings, which made it all the more easier for her to pursue her career sans a gap, and travel extensively all over the country and overseas either alone or with my father on work related issues. Had such a trustworthy and reliable person like him not been around, she may have had to take breaks in the process of rearing four children. When we came home from school and college, it was he who would open the door for us with a welcoming word and serve us hot and tasty lunch. When we were small, he would take us to the park near our house and hover over us with a protective eye. Often, in good weather, my father would drop the four of us siblings to Children's Park at India Gate along with Bakshi Bhai and we would enjoy the swings and slides under his watchful guidance. He has accompanied us to many picnics at Humayun's Tomb too when our parents were away at office. When I would sit down to pray on the prayer mat with my little hands raised in supplication, I would ask Allah to look after and protect my mother and father and the next name which I uttered was always Bakshi Bhai. My siblings and the rest of humanity came after that. For me and my brother especially, whom he affectionately called 'Baba', he was a third parent. Such was the love and affection we accorded him. Along with immense respect.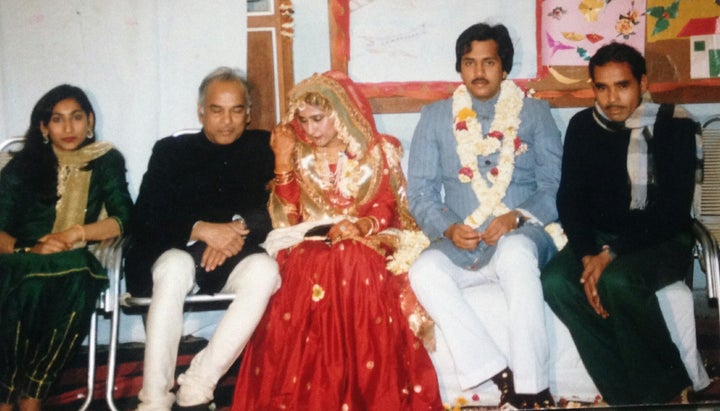 After retiring from the office, he moved back to his village, content that he had been replaced by his son who now enjoyed a permanent government job. He often visited Delhi and it was comforting to know that he was around somewhere and, apart from his increasing knee problem, in good health. He would visit whenever he could. The last time I met him was in May 2016 when he came visiting early one morning. Inviting him to sit down I pointed towards the divan. He immediately shook his head in a gesture that said it was unthinkable for him to sit on our furniture. He then hobbled towards the kitchen on his old arthritic knees to get the cane stool he knew is placed there. I knew that sitting on the low stool would cause him extreme pain in the knees and insisted he sit on the dining chair instead which I pulled out for him. He sat very gingerly on the chair, acute discomfort writ large on his face. I marveled at his humility, another of his characteristics which drew people to him. During the course of our conversation that morning, he once more recalled how I had held the umbrella over his head when he was praying. He had never forgotten that.
At that time we were preparing to go to the US for my niece's wedding and he sent his good wishes and duas for the bride and her husband, wishing he could have gone along with us too if the arthritis had not slowed him down so much. He had promised to attend my daughter's wedding too a few years ago but, regrettably, hadn't turned up. Three days later he had come to tell us that his wife had died that same day after a brief illness in Delhi and he hadn't informed us immediately as he didn't want to disturb the wedding celebrations. Feeling sad as I had condoled him for his loss, I couldn't hold back my tears at his consideration for us.
He had watched us growing up, he had seen our children grow up too. He has played with and looked after my children and those of my brother and sister, showering upon them the same intensity of care and affection as he did on us. My only regret is that he is no more around to see the next generation of our family.
My mother had spoken to him just a few days earlier in the third week of December 2016 when he was in his village and he had promised to come over on his ensuing Delhi visit. He did come to Delhi in the last week of December and had expressed to one of his nephews how wonderful it would be if he were to die in Delhi itself where a lot of his relatives now live. Little did we all know that this wish of his would be granted so soon. Late at night on 30 Dec 2016, he died of a sudden heart attack.
As news of Bakshi Bhai's death spread, condolences started pouring in from all around the world from relatives and friends who had sampled his love and care over the years. He had been an integral part of our family, sharing our joys and sorrows, and we were indeed very fortunate to have been blessed with a person like him in our lives. The loss is too great. And the memories too vivid to ever fade. My brother and I had discussed some years ago about sending him for Hajj pilgrimage but somehow that never materialized. However, I am so glad that in the years that I lived in the Gulf, I had performed Umrah on his behalf many times. May Allah reward him for it. Ameen.
Rest in everlasting peace, Bakshi Bhai. May light shine in your grave and may Allah grant you the highest place in Jannat ul Firdaus. Ameen, sum ameen.
Related
Popular in the Community