Jack the dog made a name for himself earlier this year thanks to his ability to balance household items -- a frying pan, an egg and a bottle of shampoo, just to name a few -- on his head.
Over the weekend, the Australian cattle dog put his talents to a more romantic use when he helped his owner pop the question.
On Monday, Reddit users Trey Doig and Nicole Lee shared a photo of the furry proposal assistant, writing, "Hey Reddit, I'm Jack the dog who balanced household items on his head. My humans got ENGAGED this past weekend and I helped!!"
Check out the crazy-cute (and talented!) pup in the photo below:
We were so taken with Jack, we almost forgot to notice that stunning vintage-style engagement ring. We said "almost."
Click through the slideshow below for 13 photos of Jack doing what he does best.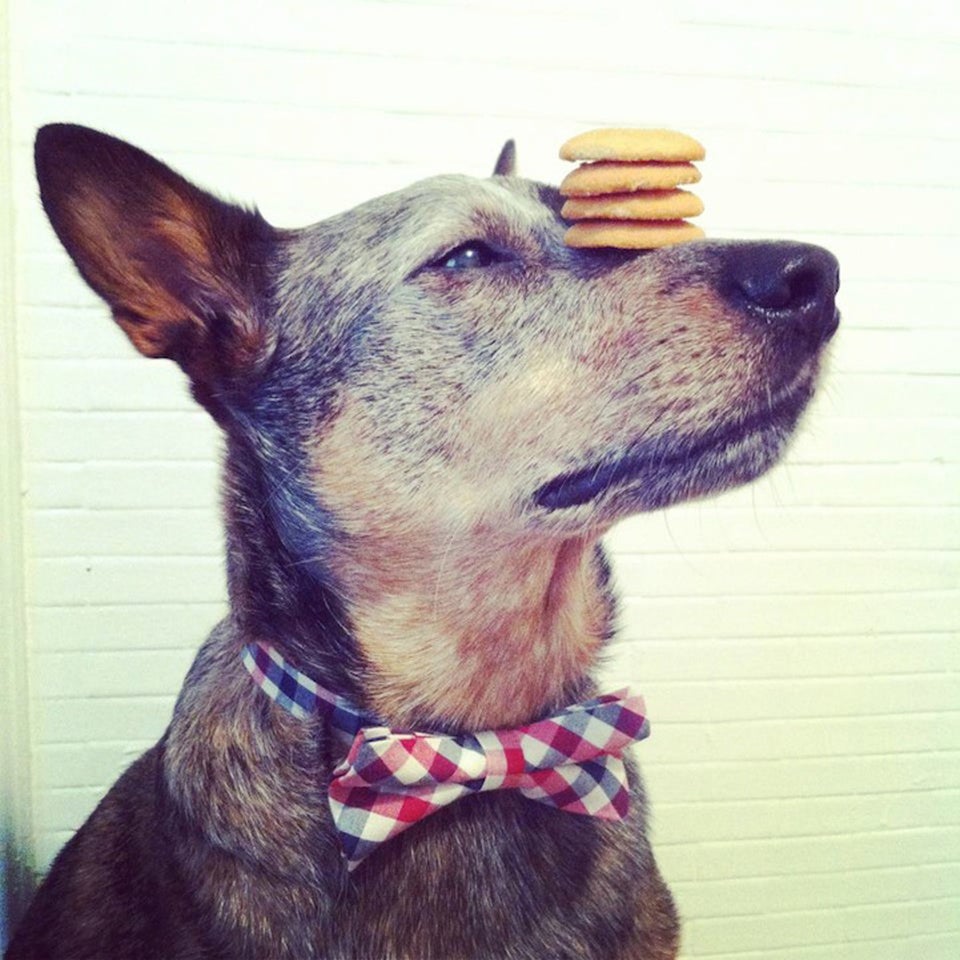 Jack the Balancing Dog
Related