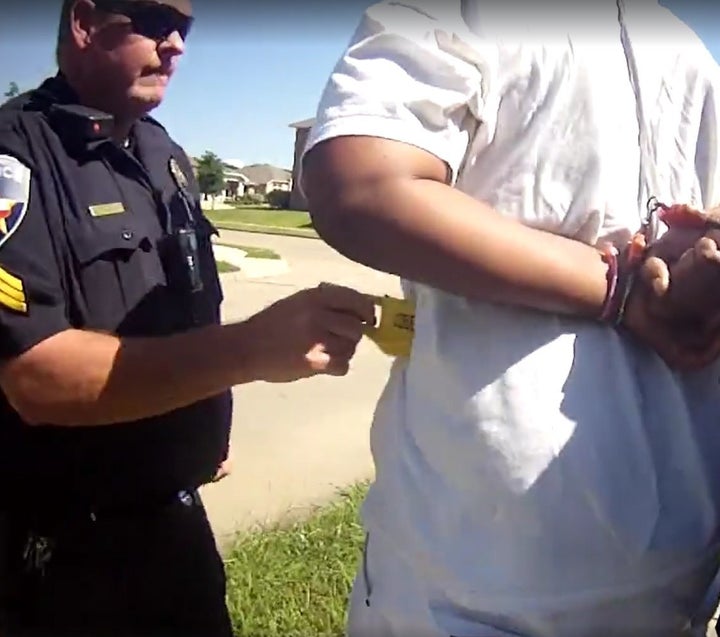 A Texas cop charged with murder in the shooting of an unarmed teen last month was reportedly trained by a sergeant caught on newly released video repeatedly shocking a handcuffed man with a stun gun.
The video, anonymously mailed to Dallas-Fort Worth's KDFW-TV, was captured by a police officer's body-worn camera in April 2016. It shows three Balch Springs police officers arresting a black man, who tells the officers he was in possession of a BB gun.
After handcuffing the suspect's hands behind his back, one officer uses a knife to cut off the man's backpack. As cops remove the bag, the sergeant jolts the suspect multiple times with a stun gun, for no apparent reason.
"I ain't playin' with you," the sergeant says as the suspect cries out in pain.
Most police departments restrict the use of stun guns to subjects who are aggressive or actively resisting. Some police departments prohibit or discourage shocking individuals who are handcuffed.
Civil rights attorney Lee Merritt identified the stun gun-wielding officer as Sgt. James Young.
"Sgt. James Young destroys the bad apple myth," Merritt posted Wednesday to Twitter.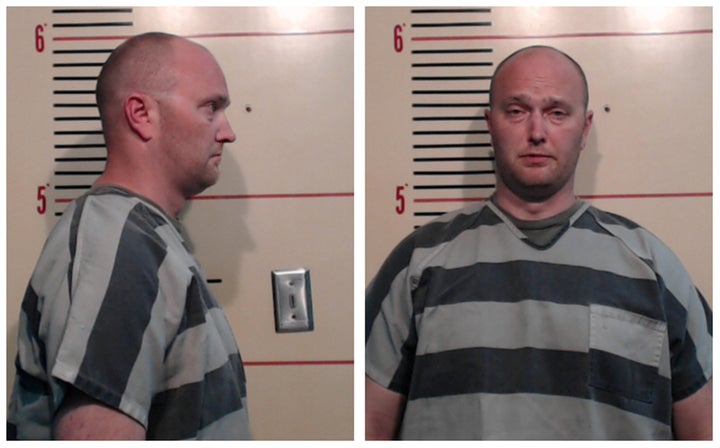 Young, according to Merritt, was training officer for Balch Springs Officer Roy Oliver, 37, who was fired from the police department  this month and charged with murder in the April 29 shooting death of Jordan Edwards, an unarmed 15-year-old African American.
"As Oliver's trainer, he passed on a culture of brutality by example," Merritt tweeted. "It's real life Training Day."
Oliver fired a rifle into a car filled with teenagers who were leaving a party. A bullet struck Edwards, who was a passenger, in the head. Edwards' family has sued Oliver and Balch Springs, alleging the teenager was the victim of excessive force.
In a statement posted to its Facebook page, Balch Springs police acknowledged the existence of the leaked body-camera video, but did not identify the officers in it. The video was reviewed by outside agencies that "determined charges would not be filed" against the officer, the police department said.
Balch Springs Police Chief Jonathan Haber told KDFW-TV he's concerned about the timing of the video leak, just days after the U.S. Department of Justice opened an investigation into Edwards' shooting.
"This was an administrative issue, not a criminal issue," Haber said of the stun-gun incident.
Merritt, who did not respond to a request for comment from HuffPost, tweeted that the video is "the tip of an iceberg."
David Lohr covers crime and missing persons. Tips? Feedback? Send an email or follow him on Twitter.
Calling all HuffPost superfans!
Sign up for membership to become a founding member and help shape HuffPost's next chapter
BEFORE YOU GO