A bald eagle was freed from a hunting trap by two brothers in Canada and posed for an incredible selfie before flying away.
Neil and Michael Fletcher posted to Facebook video of their rescue of the stricken bird of prey they found while hunting near Windy Lake, outside Sudbury, Ontario, on Tuesday.
"It was relieving to see that it was still alive," Neil Fletcher told CBC News on Friday, adding, "I knew we had to do something right away."
The brothers, both in their late 20s, placed a sweater over the bird's head to keep it calm before carefully maneuvering its foot out of the hold, the Sudbury Star reported.
"I knew this would never happen again, so before we let it go, I told my brother Michael, 'We should take a picture with it.' The bird had its mouth open, but he never tried to fly or bite or do anything," Neil told CBC News.
The Facebook video shows Neil lifting the bird up to shoulder height and giving it a push before it flies into a nearby tree.
A bird expert praised the pair for saving the eagle, which had a 6-foot wingspan.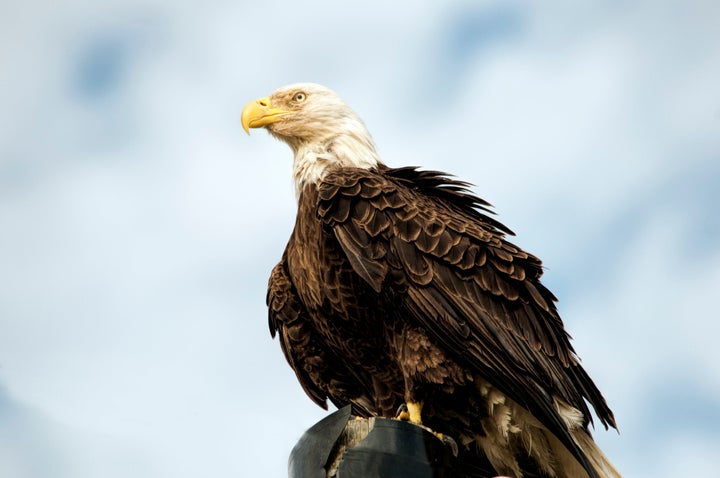 "I think it's really great ... Michael and Neil took the gumption to actually try and deal with the bird, because it's quite a large, predatory bird with sharp claws and a sharp beak," Sudbury Ornithological Society's Chris Blomme told CBC News.
Popular in the Community