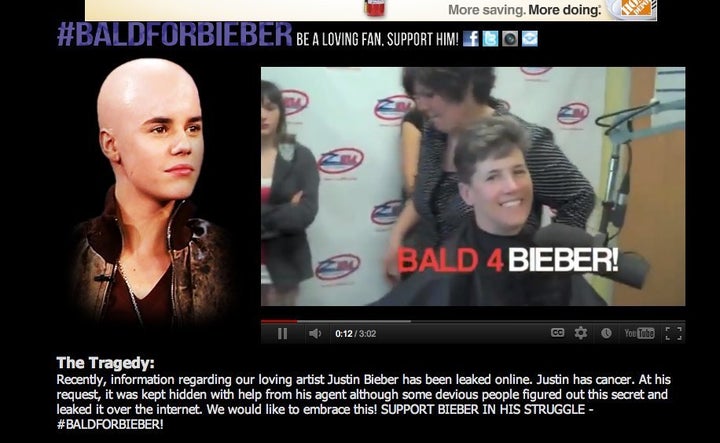 As Mashable notes, a Twitter hoax claiming the pop icon was diagnosed with cancer swept through the Internet this week, giving Beliebers everywhere a collective heart attack.
The hoax reportedly started on Oct. 22 with a screenshot of what appeared to be a tweet from Entertainment Tonight's official Twitter account, the tech website writes. The fake tweet announced that Bieber had been "diagnosed with cancer" and "suggested that fans go #BaldforBieber" in support of the pop sensation.
On BaldforBieber.com, for instance, there are Photoshopped tweets from the "Baby" crooner talking about his "diagnosis," as well as a photo gallery showing "fans" who have shaved their heads to in support of the pop star.
Fortunately, however, the potentially disastrous prank was short-lived.
Redditor "ErroneousDylan," who claims to have been part of the conspiracy, added:
I was there when we started this...Somebody made a few Twitter accounts, we edited Wikipedia, we spammed chat rooms, and we even posted here on Reddit (but it was deleted for lack of evidence). Somebody made a few fake news posts too which were convincing but without a link it wasn't strong enough.
On Friday, flocks of people took to Twitter to express their thoughts on the #BaldforBieber hoax:
#baldforbieber please tell me people didn't actually shave their head before source checking this rumor....?

— Dr. SarBear... (@SarahMcGuireJB) October 26, 2012
#BaldForBieber is disgusting. Cancer is not a thing to be joke about but LOL at the Beliebers who literally shaved their heads

— Kirti (@_Kirti__) October 26, 2012
Funny, offensive or terribly irresponsible? Tell us what you think of this Internet hoax in the comments below.

Related
Before You Go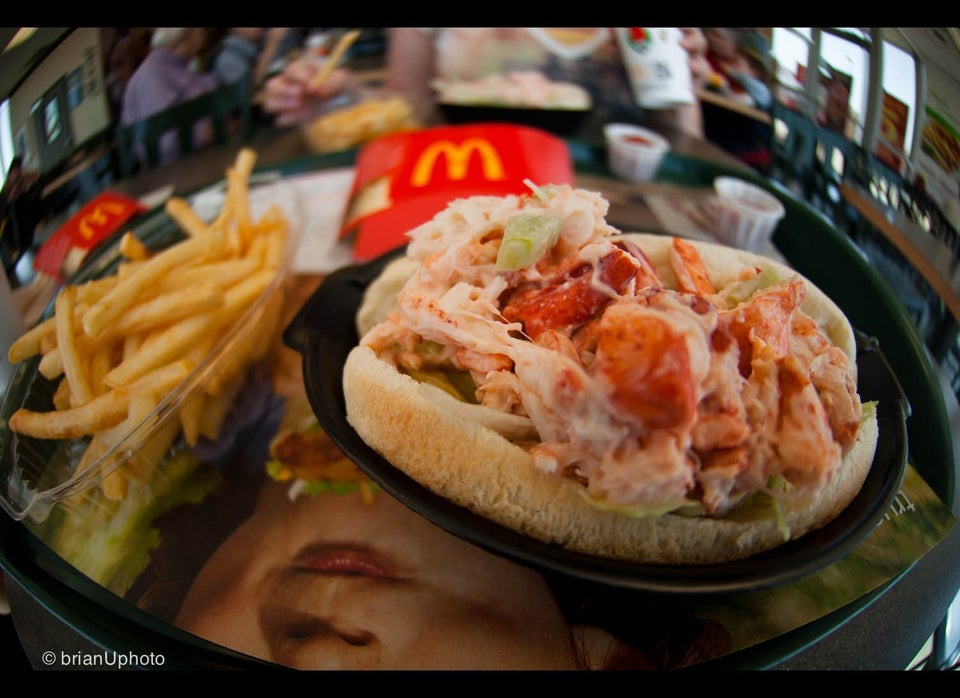 15 Things Twitter Tells Us About Humanity
Popular in the Community