Good thing Balenciaga's Spring 2012 collection was met with rave reviews - the guests of the French house's latest show were forced to give a standing ovation before the models even walked the runway.
When benches started breaking at the Paris Fashion Week show early Thursday, everyone lept to their feet. Among the fallen, according to Fashionista.com, were Elle's Kate Lanphear and The New York Times' Eric Wilson. After that everyone, including front row VIPs (from left to right) Hamish Bowles, Anna Wintour, Grace Coddington, Charlotte Gainsbourg, Salma Hayek, husband Francois Henry Pinault, Catherine Deneuve and Isabelle Hupert, wisely decided to stand.
Take a look at the TwitPic provided by WWD.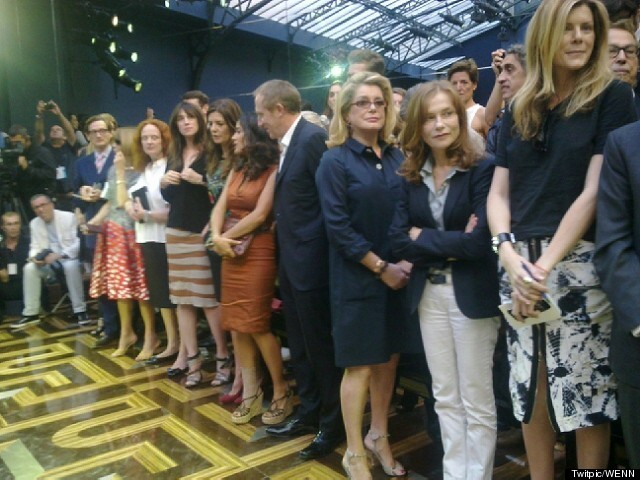 While the rest of us were only dreaming of Balenciaga, the twitter-verse was aflame with the breaking news (pun intended). Below are some of our favorites:
@AnnaDelloRusso: Amazing Balenciaga Show by Nicolas Ghesquiere! All standing like in a church! #pfw
@womensweardaily: Benches are breaking ahead of the Balenciaga show - workers shuttling in replacements. #pfw
@JakandJilBlog: The benches breaking at Balenciaga! It is a now standing show!!!! INSANE!
While the incident was certainly embarrassing, we have to say: you can't pay for this kind of publicity.
Here's what happened in non-bench news at the Balenciaga show: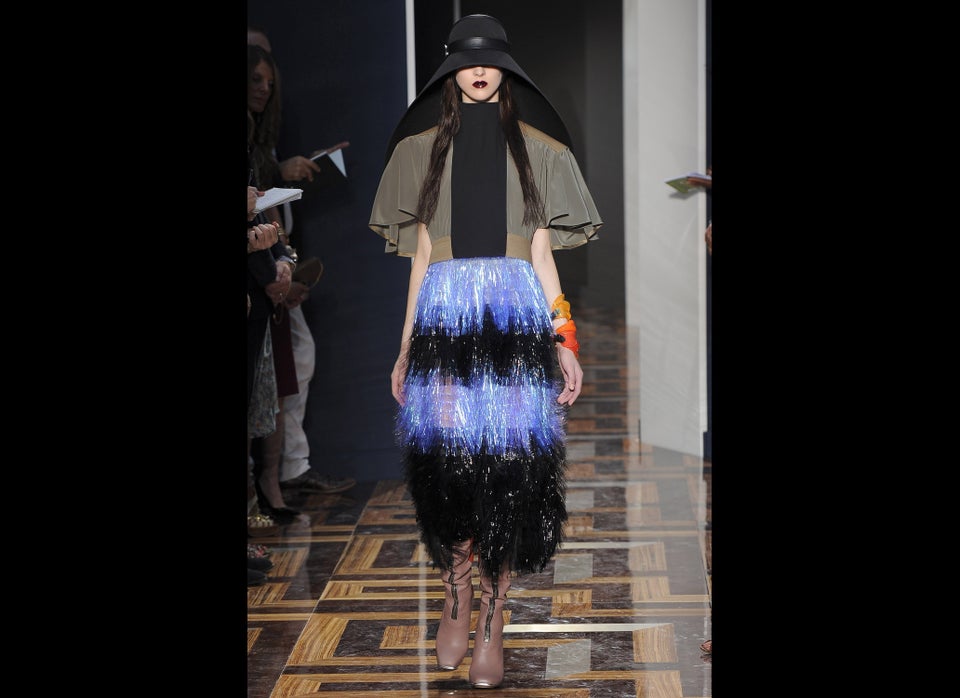 All slideshow photos by Catwalking va Getty