You know those teeny, tiny bags that are super impractical and hold little more than a lipstick and keys?
These are not those bags.
Balenciaga's fall/winter 2017 collection, which showed at Paris Fashion Week on Sunday, came complete with the comically huge tote bags of our dreams.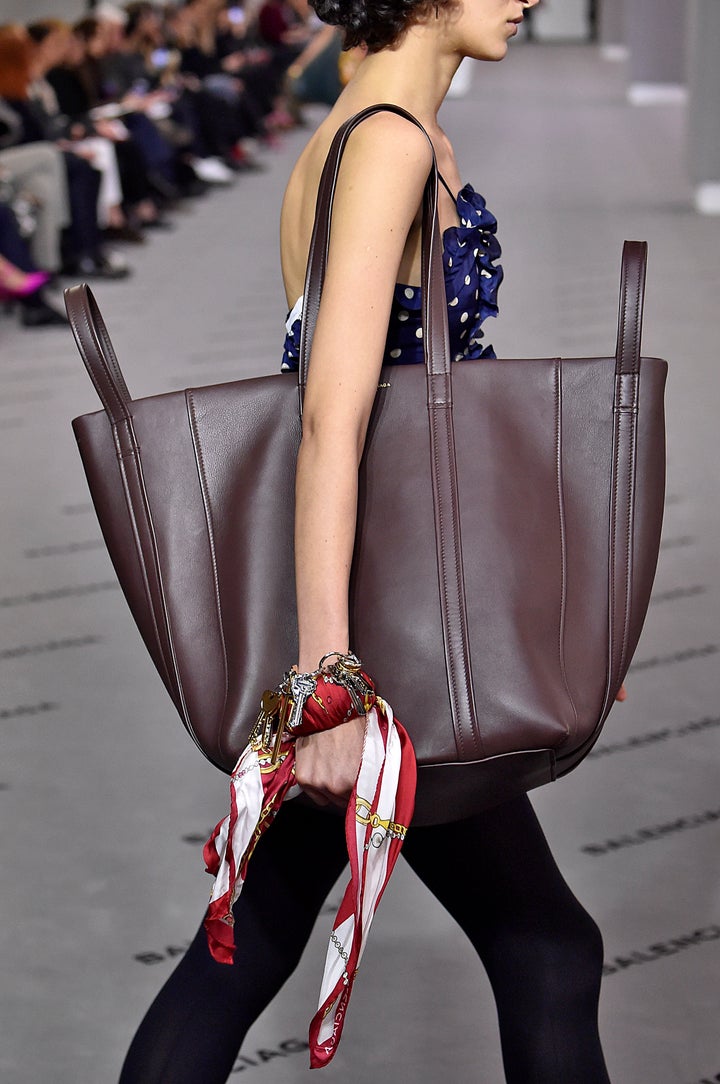 Imagine never having to pack a separate gym bag again. Or getting all your laundry to the laundromat in one shot. Or the look on the cashier's face at your local supermarket when you're about to fit an entire week's full of groceries inside.
The possibilities are endless, really.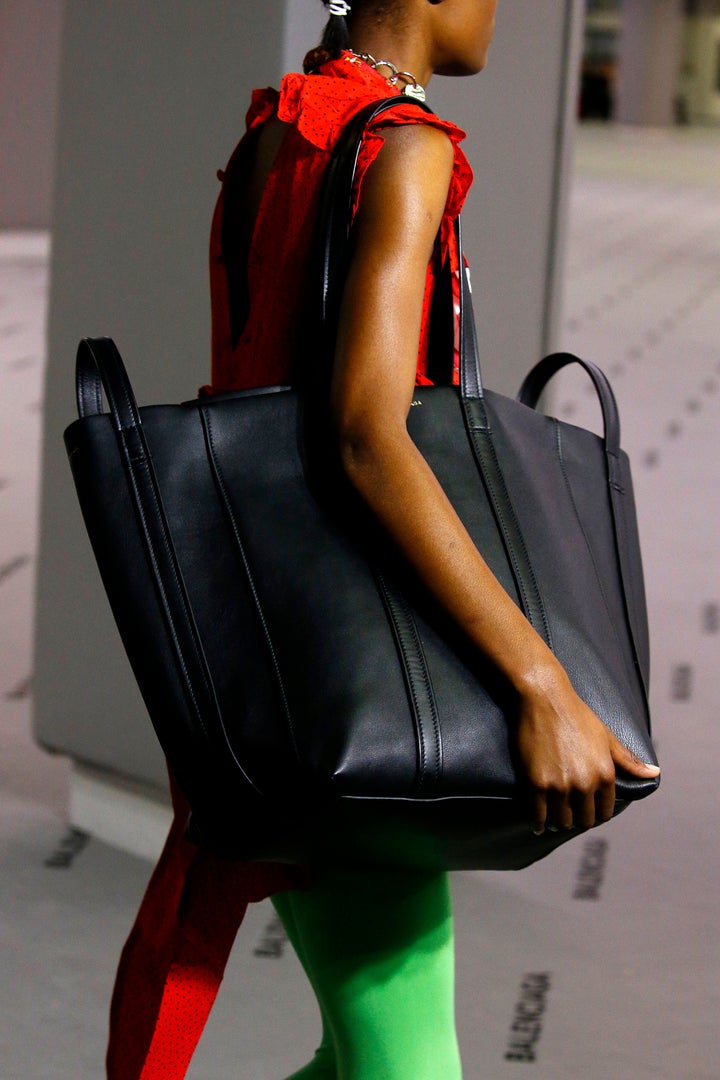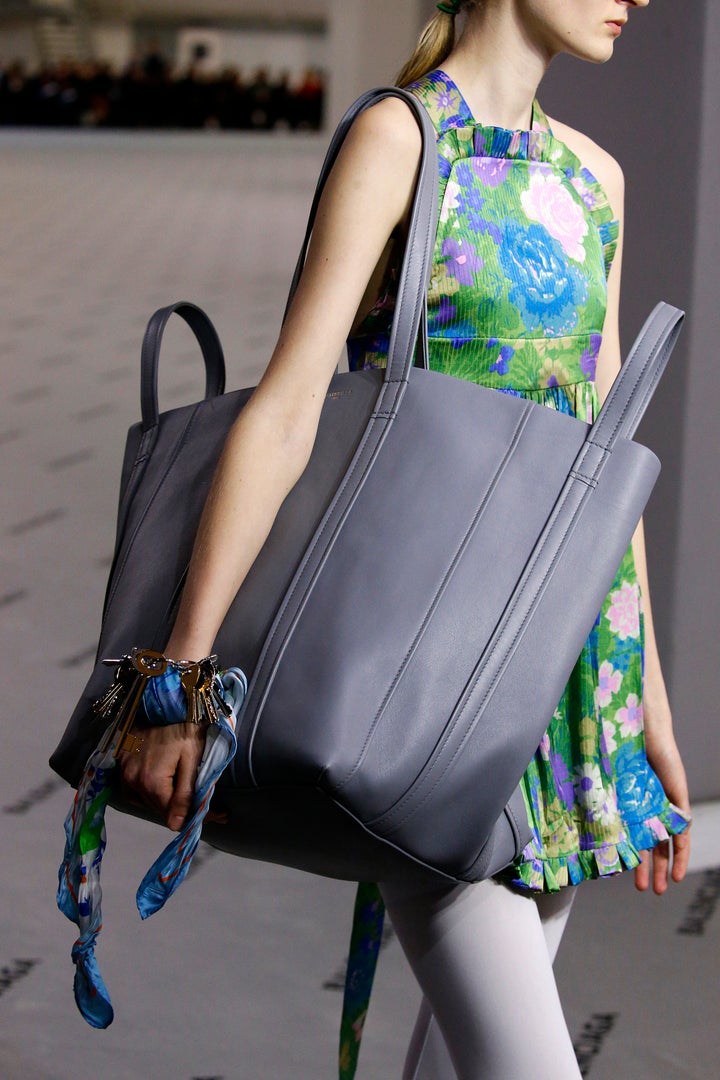 Of course, being that these are not regular totes but Balenciaga totes, we have a feeling the price tag alone might negate their utter practicality and must-have-ness.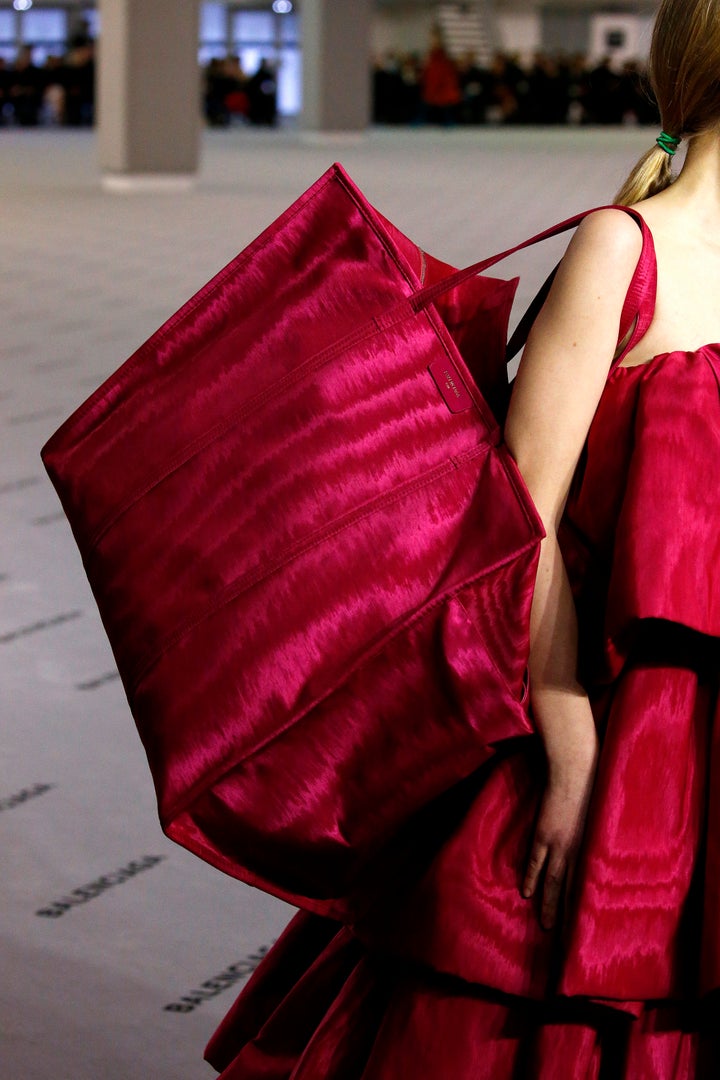 Still, we can't help but fantasize about toting around all of our clutter in one place. Sorry, Marie Kondo.