Fans of televised football are used to seeing the action from just about every angle, but a new invention promises a look from a never-before-seen perspective: the football's-eye view.
What makes the BallCam especially interesting is that it "sees" the playing field clearly even when the football is thrown with a spiral. The researchers developed a computer algorithm to convert the raw video into a stable, downward-looking view, as seen in the YouTube clip above.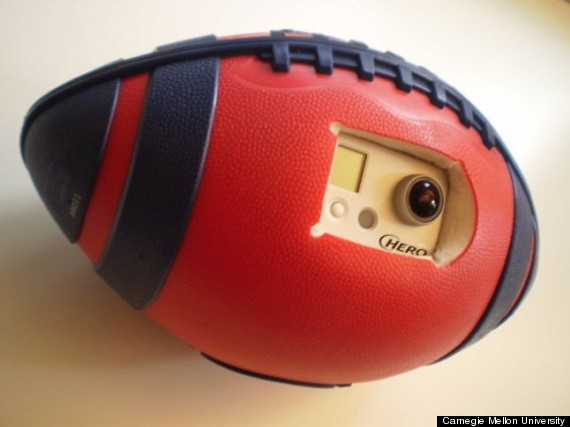 This BallCam was created by the research team to generate video sequences from a football's point of view.
How does it work? The BallCam records a succession of frames with a narrow field of view when the ball is thrown, and the algorithm builds a wide-angle image of the whole playing field out of the parts.
"When we spin the ball, the ball acts like a gyroscope, and it's able to hit its target with much more precision. Also, the spinning of the ball allows for less air-resistance, or less drag, so that it can travel to its destination even more quickly."
REAL LIFE. REAL NEWS. REAL VOICES.
Help us tell more of the stories that matter from voices that too often remain unheard.
BEFORE YOU GO
PHOTO GALLERY
The Most Bizarre Scientific Experiments