If there's any question as to how to spruce up a dingy building in New York City -- without knocking it down and plopping a new one in its place -- street artists probably have the answer.
NYC's most recent brush with street-art wizardry involves the neighborhood of Tribeca, a 100-foot ballerina and the massive appeal of French artist JR. The man known for his expansive "Inside Out" project took to a residential and commercial property at 100 Franklin Street last week and pasted a towering image of a jumping dancer. The results are shown above.
JR's ballerina is nearly identical to a photograph being used to promote his film "Les Bosquets," which showed at Tribeca Film Festival earlier this year. The feature film centers around Les Bosquets, a housing project in the Parisian suburb of Montfermeil. The quasi-documentary also includes footage from a New York City Ballet performance of the same name, which JR choreographed with production help from Lil Buck, Hans Zimmer, Pharrell Williams, Woodkid and Ben Wallfisch.
According to artnet, the mammoth ballerina is set to remain on view indefinitely, thanks to a commission from developer DDG. Which is great, because there's nothing quite like the site of an overwhelmingly large and beautiful bit of public art.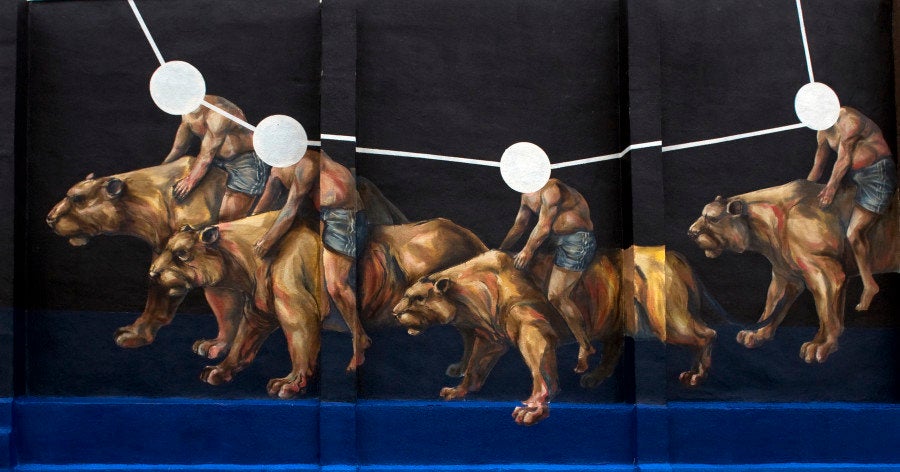 25 Street Artists' Works From Around The World
Related
Popular in the Community