Next week Russian dancer Pavel Dmitrichenko goes on trial for orchestrating an attack on the artistic director of the Bolshoi Ballet. He faces 12 years in jail. Here are a half dozen other paragons of poise who let their passions get the better of them: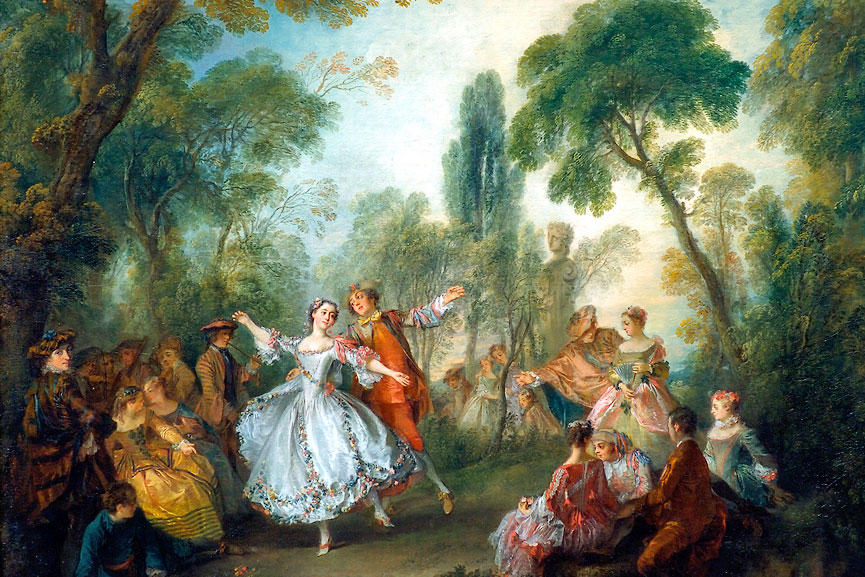 Marie-Anne de Cupis de Camargo (1710 - 1770) was, like many dancers of the French Imperial Court, a courtesan who enflamed the hearts of many a powerful patron, Casanova included. Her racy trademarks included shoes without heels and skirts hemmed to the calf (i.e. the ballet shoe and the tutu). Most importantly for Casanova, "she was the first woman who dared to jump ... and she doesn't wear drawers."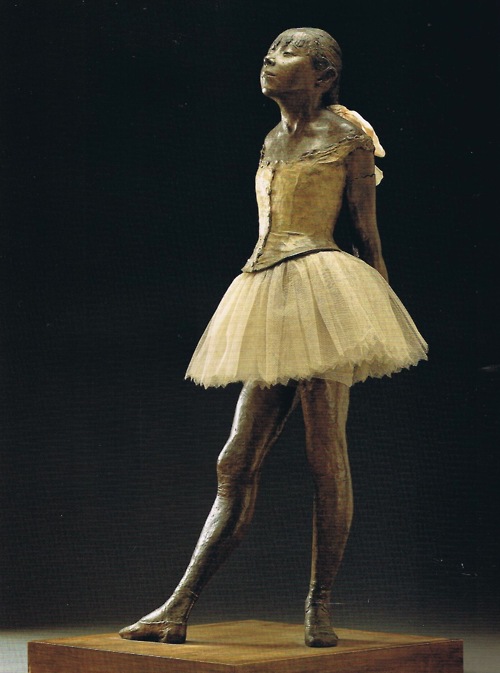 Marie van Goethem was the impoverished fourteen-year-old member "ballet rat" whom Degas sculpted into immortal fame. Sadly, her status as muse did her little good during her lifetime. She was fired from the ballet after skipping eleven rehearsals to hang out in the nightclubs of Pigalle. Said a newspaper journalist, "I could tell you things to make you blush or make you weep," about Marie. He didn't. But it's safe to say we'd sooner weep than blush for the young girl forced to prostitute herself to supplement a meager income from the ballet.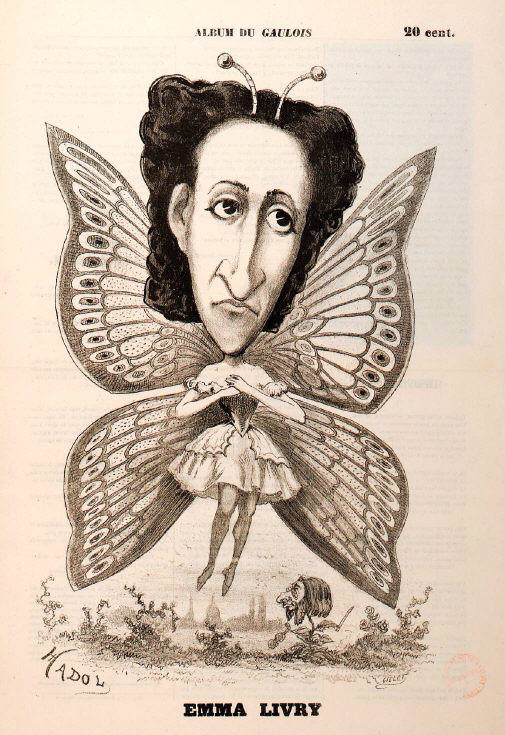 Emma Livry (1842 -1863) refused, diva-style, to treat her diaphanous costumes with flame retardant, a prudent precaution in the era of gaslight, when daily disasters were lamented as a "holocaust of ballet girls." Livry protested. "I cannot wear skirts that would be ugly, or that would not become me..." she said of the stiffened, yellowed effects of the fireproofing. One night she made a dramatic, premature entrance, her costume engulfed in flames from a backstage lamp. She died of her injuries.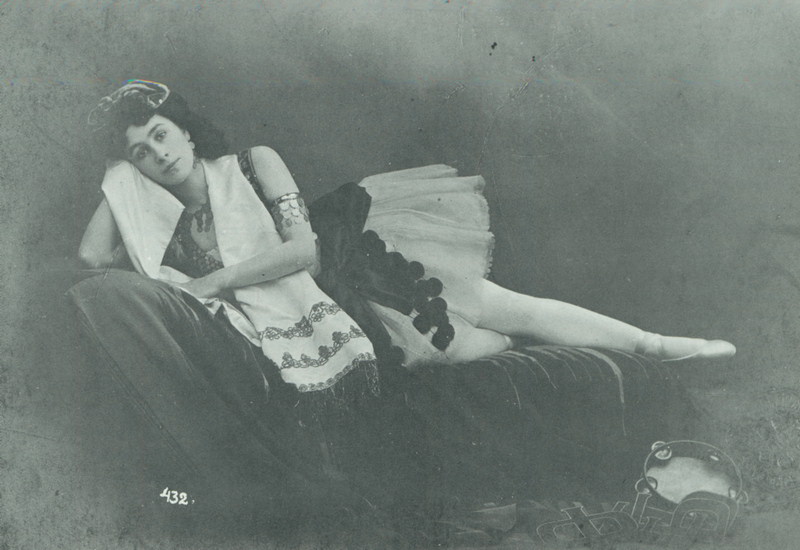 Mathilde Ksechessinka, a prima ballerina with the Russian Imperial Mariinsky Theatre was the mistress of the last Tsar of Russia, Nicholas II. When the Bolsheviks came to power they executed the Royal family and went after Mathilde for her jewels and her bastard son, who was likely a Romanov as well. They didn't find her. She escaped to France and lived to be 99 years old. Her sumptuous palace in St. Petersburg became Vladimir Lenin's headquarters for a time. He used her bathtub as an ashtray.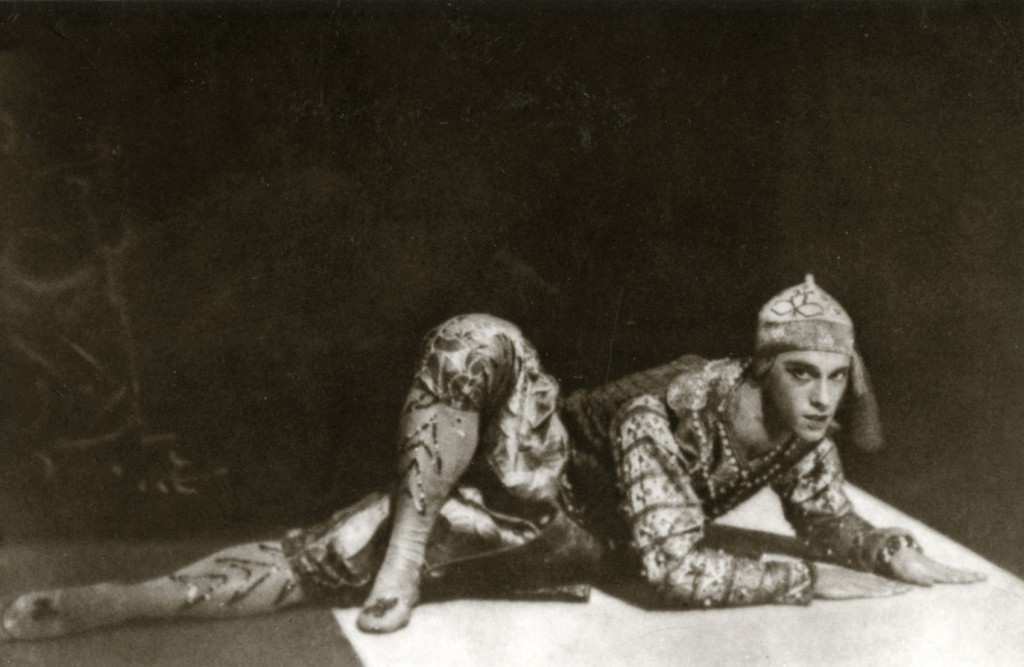 Vaslav Nijinsky, the undisputed greatest male dancer of the 20th century was ahead of his time. As a choreographer he sparked a riot in Paris with his primitive and paganistic ballet, The Rite of Spring. As a dancer he revolted propriety by masturbating on stage with the scarf of a nymph. An enfant terrible and a class act, Nijinsky was also mentally unstable. Diagnosed as a schizophrenic at age 30, he spent the next three decades in and out of psychiatric institutions.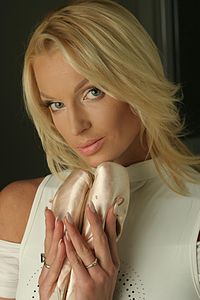 Anastasia Volochkova was a six-foot tall blonde goddess of the Kirov Ballet in the 1990s when she was tarred in the London tabloids as a home-wrecker who had seduced a millionaire London barrister and patron of the ballet. She strongly protested. Fifteen years later, Volochkova accuses her former employers at the Bolshoi Ballet of running a "giant brothel" on behalf of the ballet's most powerful patrons.
REAL LIFE. REAL NEWS. REAL VOICES.
Help us tell more of the stories that matter from voices that too often remain unheard.