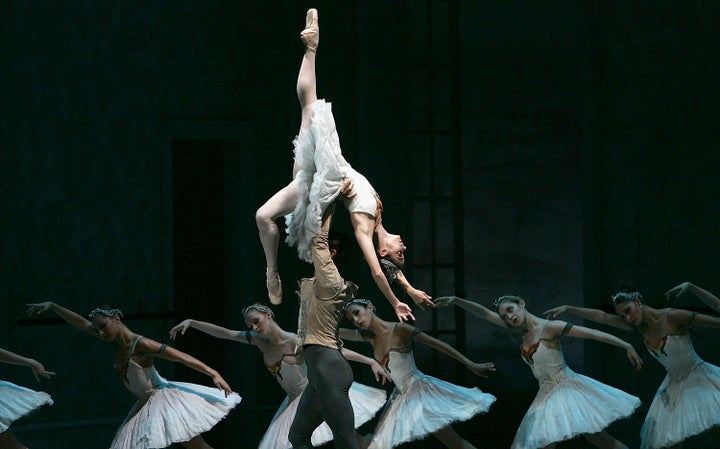 There's one truly goosebump-inducing moment in "Strictly Bolshoi," the 2007 documentary about British choreographer Christopher Wheeldon's efforts to create a new ballet, centered on the dancers of the infamously insular Russian institution. On a day off from his rocky attempts to choreograph a balletic adaptation of "Hamlet," Wheeldon makes a pilgrimage to St. Petersburg and visits the famed Vaganova Academy, the nearly 275-year-old ballet school that has churned out generations of Russian ballet stars, training them all in the distinctive Russian style.
For Wheeldon, the greatest attraction of the school that trained Mikhail Baryshnikov and Rudolf Nureyev is one particular studio: the room in which choreographer Marius Petipa created and rehearsed "The Sleeping Beauty." Wheeldon sits in a chair at the front of the empty studio, as he would do if he were running a rehearsal, and gazes out at the huge, historic room. He walks slowly around and leans on one of the barres that's bolted into the wall, as though he's wishing it could talk. It'll give you chills.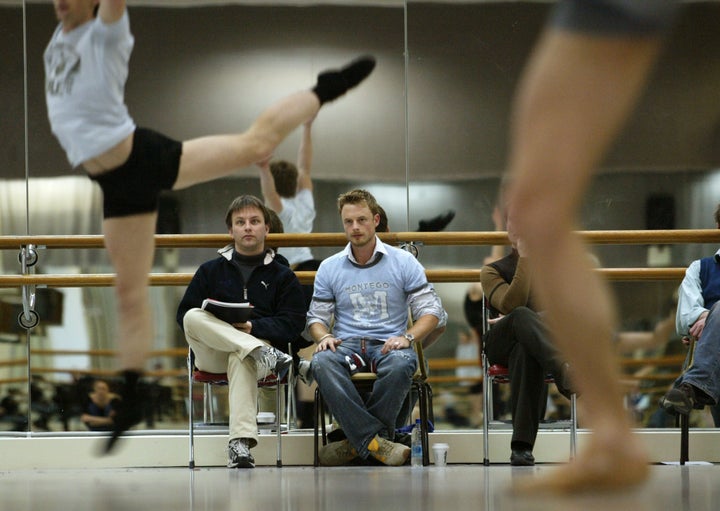 "The Sleeping Beauty" premiered in 1890; Petipa died over 100 years ago. But the steps he created in the mid- and late-1800s are performed, whether in original form or adapted and embroidered over by subsequent choreographers, on stages around the world today. Some of the most famous and best-loved ballets -- "Giselle," "La Sylphide," and "Don Quixote" -- we owe to Petipa. The man is long gone, but his choreography, it seems, is forever.
Wheeldon says he doesn't think about immortality when he's making a ballet.
"It's not part of a grand world domination plan," he smiles, when asked if he thinks about the possibility that his works might still be performed a hundred years from now. "I just work to work."
But as the most successful ballet choreographer of his generation, his dances are performed the world over, from sweeping story ballets -- "The Winter's Tale," "Cinderella" -- to shorter and more abstract and contemporary pieces like "Danse à Grande Vitesse," commissioned to mark the anniversary of France's high-speed rail network, and "After The Rain," a breathtakingly gorgeous pas de deux made even more compelling by the tendency to perform it in picturesque locales. He's choreographed for ballet's most prestigious companies, and last year, he took over Broadway, too, winning a Tony for his romantic, sinuous and classically inspired take on George and Ira Gershwin's music in "An American In Paris."
Wheeldon trained at the English Royal Ballet School and danced for the Royal Ballet before moving to New York to join the New York City Ballet, where he danced for seven years, several of them as a soloist, the second highest rank in the company, before retiring to focus on choreography. Though some might question the decision to leave dancing behind when he was so close to the pinnacle of the profession, Wheeldon says he doesn't regret it.
"I didn't feel like I was going anywhere," he says, adding that his promotion to soloist felt like a reward for his service to the company, not a stop on the way to something bigger. "I'd danced a lot, and my body thanked me for [retiring]. I have colleagues who are retiring now, and their bodies are all busted up, with back and ankle injuries." Switching from dancing to choreographing was scary, he says, "like any big career decision," but "it felt right." He was 28, and "it might have still been that 'I can conquer the world' mindset you have in your 20s."
The following year, he was named the company's first ever resident choreographer, marking a generational shift in a company that had long largely performed the works of just two or three older choreographers. Wheeldon would make more than a dozen ballets for City Ballet. In recent years, he's returned to The Royal Ballet, choreographing "Alice's Adventures In Wonderland," "The Winter's Tale," and a one-act ballet about the scandalous portrait of Madame X by John Singer Sargent. Conquer the ballet world he did.
It's little surprise, then, that Wheeldon is so often asked about one of the greatest problems plaguing that world: the dearth of women choreographers in classical ballet.
It's a debate that has smoldered in the U.K. for years, occasionally leaping into flames, as it did earlier this year when choreographer Akram Khan warned against creating more opportunities for women to make dances "for the sake of having more female choreographers."
Women choreographers have long complained about an uneven playing field, arguing that they're denied opportunities to choreograph, particularly for prestigious companies. That's certainly the case in the U.S. When Wheeldon left City Ballet, his resident choreographer post was filled by another man, the celebrated Justin Peck, and last year, at a showcase of 21st-century choreographers, the company featured no work by women; this year, they'll perform short works by two. Their rivals across Lincoln Center plaza, American Ballet Theater, also perform very little choreography by women (despite a short-lived effort to provide more opportunities for women choreographers in 2008).
The dearth of women choreographers matters, because, as Wheeldon's moment of awe in Petipa's studio demonstrates, choreography can live forever. The ballerina is the symbol of the art form, and her tutu and pointe shoes are its most evocative icons. And some of the greatest teachers, those who pass on the knowledge of the art, have been women. But a ballerina's career lasts two decades, at most, and teachers pass away. Choreography gets written down, which makes it far more likely to survive over time than a person, or that person's knowledge.
It matters that women are excluded from the part of ballet with the most longevity. There are troubling ramifications when the bodies that represent an art form are female, but the minds moving those bodies around on stage -- for the last century and in the coming one -- are mostly male. Dancers come and go. Choreographers can enjoy a kind of eternal life, and immortality shouldn't be granted to one gender but withheld from another.
"It comes up all the time," Wheeldon says, of the over-representation of men in choreography. "People get really angry about it, and everyone's desperate to figure it out." Wheeldon says he doesn't think the bias against encouraging women to choreograph, the way he was encouraged beginning in his teens, is conscious. Nor, he says, are those in charge of commissioning new works or programming existing ones deliberately excluding women. "No artistic director is going, 'I'm not gonna give this woman a chance.' Maybe it's that it's been male-dominated for so long," he muses, "and the tradition discourages women and young ladies" from trying their hands at choreography the way men do.
"I do believe that, especially now, there are strides being taken to change it," he says, though he says he doesn't really have a long-term solution "besides reaching out and being encouraging" to women who want to choreograph. He serves as a mentor when he can, but struggles to do it consistently, as he travels so much. Still, when he's working with a company and sees a dancer who's interested in becoming a choreographer, he gives them advice, and occasionally connects a rookie choreographer with an artistic director who might commission a piece of work from them.
With the right opportunities to develop skills and vision, there's no good reason for choreography to be so heavily male-dominated. After all, Wheeldon says, "choreography doesn't discriminate. Talent is either there or it's not."
In this series, The Huffington Post profiles some of the best ballet dancers in the world, working in some of the rarest and most unusual work environments imaginable, to try to understand how they deal with the same workplace issues that confront the rest of us mere mortals.
Most of us don't get literal standing ovations from hundreds of people when we do good work. And most of us don't have to visit the physical therapist at the beginning and end of every work day. But no matter what sector we're in, the big questions are the same:
What does it mean to have your body under scrutiny on the job? How does it feel to be asked to represent your entire race in a company meeting? How do you find the right people to mentor and guide you? Read previous installments, about diversity in ballet, being a great partner, switching career tracks and navigating a workplace romance.
Before You Go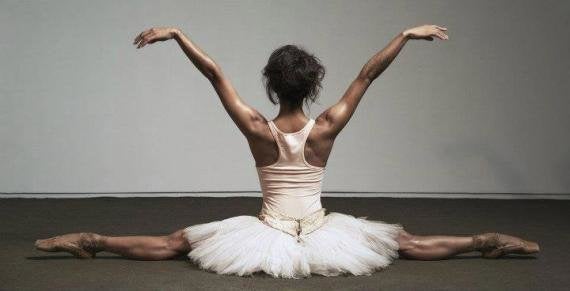 Ballet Dancers Changing the Landscape
Popular in the Community