This 22-year-old teaches ballet to young girls in her low-income neighborhood, because she wants them to learn discipline, but also how to dream big.
Tuany Nascimento teaches classical ballet to almost 50 girls in Complexo do Alemão, a Rio slum, according to Marie Claire. The classes are free, as long as the students show their report cards to prove they're passing all their classes.
"Classical ballet is one of the art forms that most transforms a person," Nascimento told the magazine. "You have rules, you have discipline. The majority [of the girls] think: I'm going to get a job near my home, then I'll be a mother. I want to show them that the world is large. Let's have girls who have an educated mind and are looking for a better future."
Complexo do Alemão, where they live, is a collection of slums known for its frequent violence, according to local news outlet Folha. Gun fights are common and curfews are imposed by drug lords of the Comando Vermelho criminal group. Last month, seven people were injured from gun shots and two were killed.
It is in this environment that Nascimento started her ballet class in 2012, calling it "Na Punto Dos Pés" -- or "On Tiptoes," according to her website. After having to stop pursuing her own dreams of becoming a ballerina in order to work, she decided to turn her passion toward her community instead.
She started teaching girls, ages 4 to 15, how to dance classical ballet in the neighborhood community center, according to her site. From just a handful of students at first, the classes have grown to include almost 50 girls.
"For people in my neighborhood, dancing ballet isn't a common thing," Nascimento says in the video above from Nowness. "I try to show them that they can have much more than this, that they don't have to limit themselves. You can't accept the life you have as your destiny."
The dance class has few materials: At first, students would wear their own clothes and dance barefoot, according to Extra Globo. But after local media covered the project in 2013, some donations came through, allowing them to buy leotards, slippers, and a new coat of paint for the community center walls.
But they still don't have a ballet barre, mirrors or a good floor, reports Veja Rio.
"What makes me go on instead of quitting is that I realized dancing is my life," Nascimento says in the video from Nowness. "Dancing transformed me -- so why not use this art to transform these girls?"
Related
Before You Go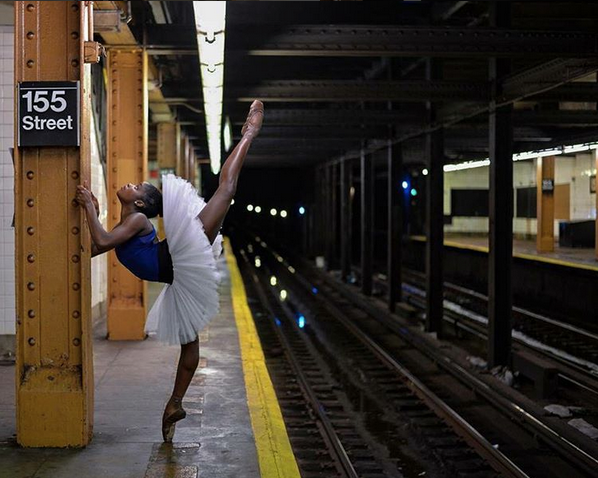 Brown Girls Do Ballet