On October 15, 2009, the country was captivated by a boy in a balloon -- or so it seemed. That day, Richard and Mayumi Heene of Colorado, a couple who had appeared on the reality show "Wife Swap" one year prior, frantically alerted authorities about a giant weather balloon accidentally released from their property with their 6-year-old son Falcon inside. Local officers were dispatched, a National Guard helicopter was launched, air traffic controllers halted area takeoffs and the media dropped everything to report on the "balloon boy."
But when the balloon landed, no boy was found. Instead, Falcon had been hiding in the attic of his parents' garage. Public concern quickly changed to suspicion, fueled by Falcon's later comments on CNN that it was "for the show," presumably marketing themselves for another potential reality show.
After an investigation, authorities deemed the incident a hoax engineered by the Heene parents, which they both denied. Nonetheless, Richard pled guilty to a felony and Mayumi pled guilty to a misdemeanor; both served jail time.
Nearly five years later, the Heenes now live in Florida and don't mince words when it comes to the "balloon boy" event.
"It was never a hoax. Not once, not ever," Richard tells "Oprah: Where Are They Now?"
He and Mayumi pled guilty, Richard says, because it seemed like the best way to help the family. "It was the easy way out, rather than taking my kids to court, possibly losing them. There was [also] the possibility she could get deported," Richard says, looking at Mayumi. "I took the guilty plea to save my family."
Falcon, now 11, offers clarification of his "for the show" comment. "What happened was this Chinese reporter walked up to me. He asked me if I could show him how I got in the attic for his TV show," Falcon explains. "After that, another person asked me, 'So what happened about this balloon thing?' [and I said], 'I did it for the show.' I thought he was talking about the Chinese guy."
The Heenes prefer to focus on the future rather than the past. Three years ago, Falcon and his two brothers formed "Heene Boyz -- The World's Youngest Metal Band."
"We have gotten so busy with the kids that we can now earn a living having the kids go out and perform," Richard says. "That's our main focus. They make tips and they sell merchandise. There's enough there to actually just survive."
Related
Before You Go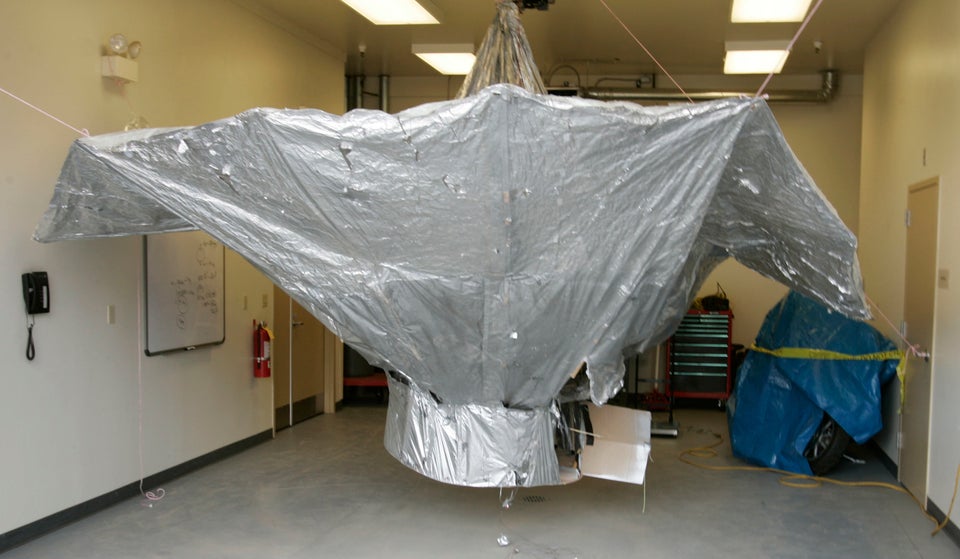 Richard Heene Balloon Boy Hoax