Well, the crazy food trend doesn't seem to be slowing down anytime soon for Major League Baseball's 2015 season, especially when it comes to hot dogs. With a few tips from the National Hot Dog and Sausage Council (yes, they really exist) and some of our own favorites dogs, check out the 6 new hot dogs hitting ballparks this season:
1. The Churro Dog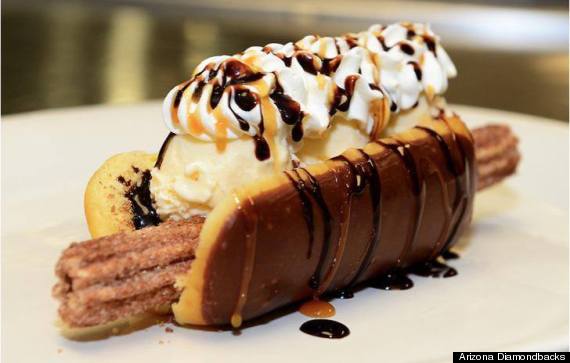 If you're going to see the Arizona Diamondbacks in action this year, you better come with an appetite. The first thing we'd like to devour is the new "Churro Dog," which is a chocolate donut bun stuffed with a churro, ice cream and whipped cream. Topped with chocolate syrup and caramel, it's basically guaranteed to give you a sugar rush.
2. Mac and Cheetos Dog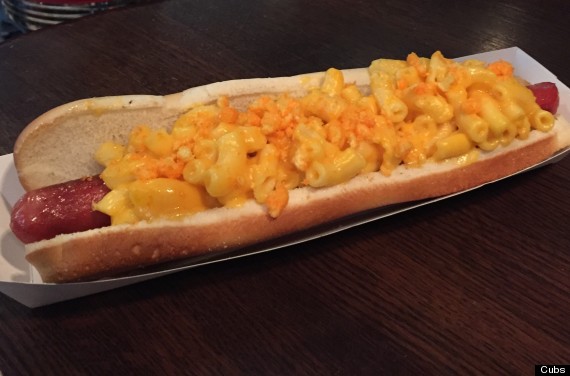 When fans think of Wrigley Field, we're pretty sure they don't think of eating mac and cheese and hot dogs (at least not together). But the Cubs' latest culinary creation is just that -- a Vienna hot dog topped with macaroni and cheese. Oh, and Cheetos.
3. The "Sweenie" Donut Dog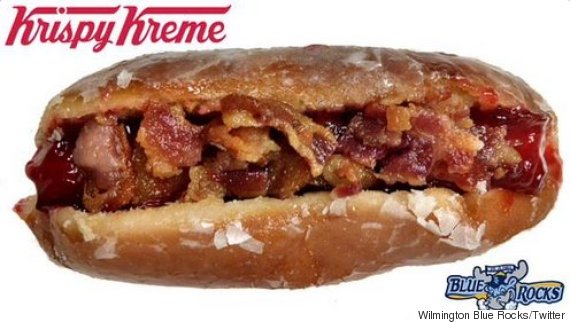 Wilmington BlueRocks/Twitter
Formerly known as the "Krispy Kreme Bacon Dog," the Wilmington Blue Rocks officially named their newest ballpark addition. According to WDEL, the hot dog is called a "Sweenie" apparently because it's " baseball's sweetest weenie." Um...
5. Cuban Pretzel Dog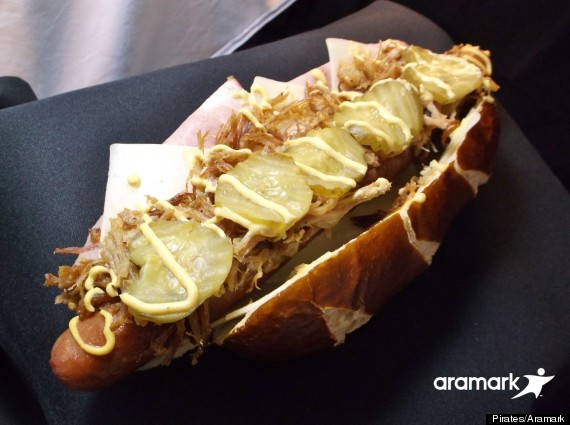 Love pretzels and hot dogs? You're in luck if you're a Pittsburgh Pirates fan. This foot-long hot dog comes in a pretzel hoagie roll, topped with ham, pulled pork, Swiss cheese, Dijon mustard and pickles.
4. South Philly Dog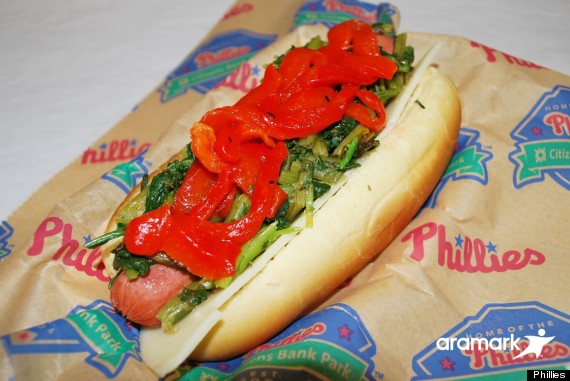 No, it's not a Philly Cheese Steak Dog (you'll find that at the Kansas City Royals stadium this season), but it looks just as tasty. The Phillies' South Philly dog is a "classic" dog garnished with broccoli rabe, sharp provolone and red peppers. YUM.
To honor the great Jim Thome, the Cleveland Indians are introducing "The Thomenator." This 10-inch hot dog comes with Sauerkraut, onions and three Pierogies.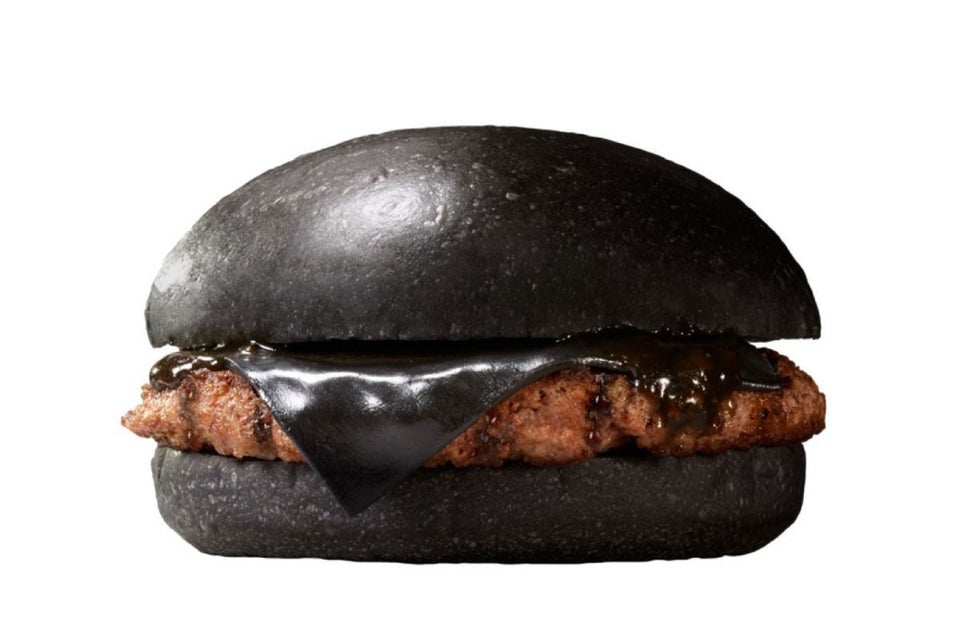 Horrifying Fast Food Items Of 2014