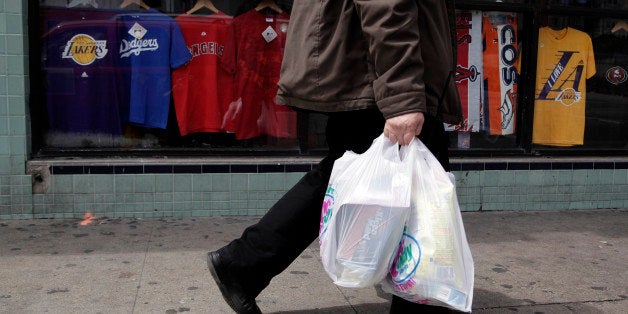 Customers at most stores in Baltimore would have to pay 10 cents for almost every bag they accept -- whether paper or plastic -- under legislation headed to the City Council for a vote next week.
The legislation -- which would apply to most purchases at grocery stores and major retailers such as Target and Walmart -- cleared a key council committee Tuesday.
The proposal is the latest in a decade-long effort against disposable bags that advocates say is intended to reduce litter and help the environment. Roughly 100 communities nationally, including Washington, D.C., and Montgomery County, have banned plastic disposable sacks or imposed a fee on them.
"We're trying to make our city a cleaner and greener city," said Councilman Brandon M. Scott of Northeast Baltimore, who sponsored the bill. "This is a good step for us to be a sustainable city moving forward."
Mayor Stephanie Rawlings-Blake will sign the legislation if the council approves it, according to her spokesman. But Council President Bernard C. "Jack" Young called the measure a regressive tax that would hurt those who could least afford to pay it.
"They think it's going to clean up the bay. It's not going to do that," Young said. "Are you going to ban soda bottles because they end up in the bay? I keep saying this is a people problem. I don't care what you impose, it's not going to stop littering."
To address a concern of merchants, businesses would keep 3 cents from the fee to cover administrative costs. Jeff Zellmer, senior vice president of the Maryland Retailers Association, said the figure is reasonable.
"We don't really welcome it, but the train's coming down the road, and we accept it," Zellmer said.
Scott said that the nickel fee imposed in Washington and Montgomery has been successful in reducing litter and that businesses are saving money by providing fewer of the giveaway bags. Supporters say plastic bags, in particular, harm the environment and often blow into waterways that feed the Chesapeake Bay.
A spokeswoman for Target declined to comment on the pending legislation. Giant Food of Maryland said in a statement that officials would study the proposal.
Bag manufacturers oppose the bill. According to the American Progressive Bag Alliance, an industry group, about 30,800 American jobs, including 200 in Maryland, depend on plastic bag manufacturing and recycling.
Mark Daniels, chairman of the alliance, disputed claims that imposing a fee on disposable bags reduces litter. He said in written testimony that the charge would contribute to Baltimore's highest-in-the-state taxes.
"A ten-cent tax will only make trips to the grocery store more expensive," Daniels wrote. "It will also be detrimental to local businesses because some consumers will begin to shop outside the city in order to avoid the tax."
Councilman James B. Kraft, chairman of the committee that approved the legislation in a 4-0 vote, said the city attempted to work with retailers and grocers to voluntarily reduce plastic bag usage about three years ago. But the law, which stops merchants from giving shoppers a plastic bag unless they ask for one, didn't work as intended, he said.
"The real folks we were going after -- the big guys -- still to this day are not just ignoring it but flagrantly violating the law," Kraft said. "The question isn't whether we're going to invoke the fee, it's how much it's going to be."
Finance officials said it is hard to estimate how much revenue the fee would generate, but Kraft said the city could expect at least $1.5 million in the first year. The money is projected to decrease annually as more people get into the habit of bringing reusable bags to shop.
The fee would be collected by the retailers, which would face fines for not complying. The city would charge interest and penalties for late payments and require businesses to compile reports on bags distributed and money collected.
The bill would exclude bags used to carry hot or cold cooked foods, prescriptions and fresh produce and meat. It would cover most retailers, including pharmacies and convenience stores. But farmers' markets could still give bags without charge.
The legislation, which would take effect July 1, seeks to direct the revenue to a fund to clean up the city's parks, streams and harbor. But because the council currently has no power to direct spending, the money would go to the general fund.
Kraft said he planned to introduce legislation to ask voters in November to approve a city charter amendment giving the council the power to earmark money for environmental initiatives.
Rawlings-Blake's spokesman, Kevin R. Harris, said the mayor would be agreeable to having the money split between the general fund and those initiatives.
Kraft said the primary aim isn't to raise money but to encourage Baltimoreans to use reusable sacks. And with fewer bags in the waste stream, Kraft said, the city could eventually save money on environmental cleanup.
Julie Lawson, director of the Trash Free Maryland Alliance, testified Tuesday that studies prove surcharges dramatically reduce plastic bag use and promote sweeping changes in behavior.
In Washington, a recent survey found 80 percent of residents changed their behavior after the five-cent fee was imposed in January 2010, according to Lawson. Only 8 percent of businesses and 16 percent of residents reported negative feelings about the law, she said.
"Citizens around the city are tired of seeing plastic bags caught in tree branches, dotting roadsides and blowing down neighborhood streets," Lawson said.
twitter.com/yvonnewenger ___
(c)2014 The Baltimore Sun
Distributed by MCT Information Services
Before You Go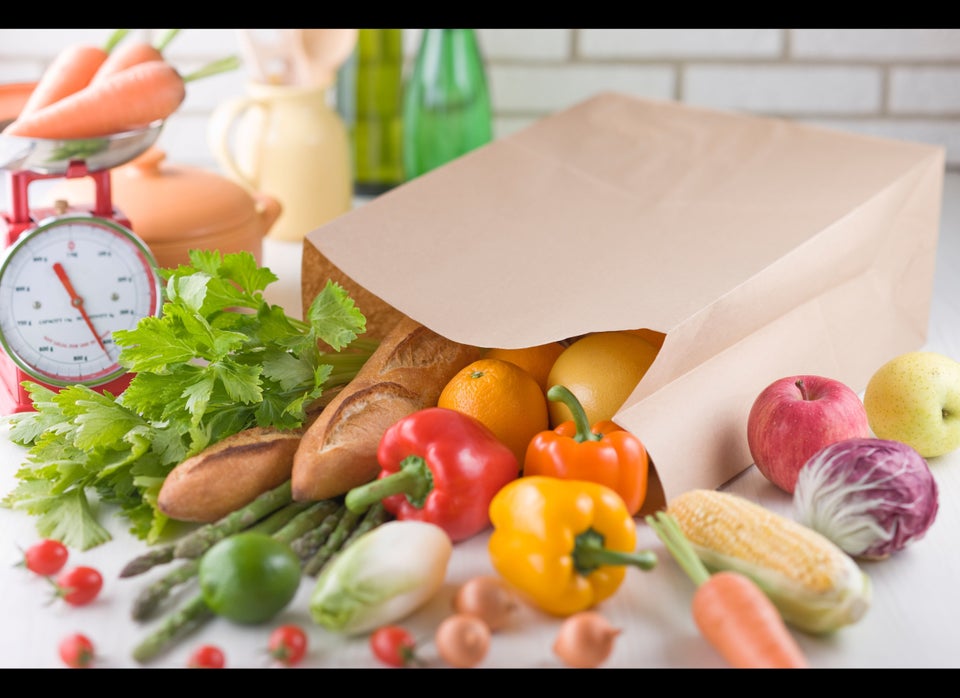 The History Of The Plastic Bag
Popular in the Community