The Baltimore City Council voted unanimously Monday night to immediately take down the monuments after more than a year of indecision.
Baltimore Mayor Catherine Pugh said the city moved "as quickly as we could" to get rid of the monuments.
"It's done," Pugh told the Sun. "They needed to come down. My concern is for the safety and security of our people."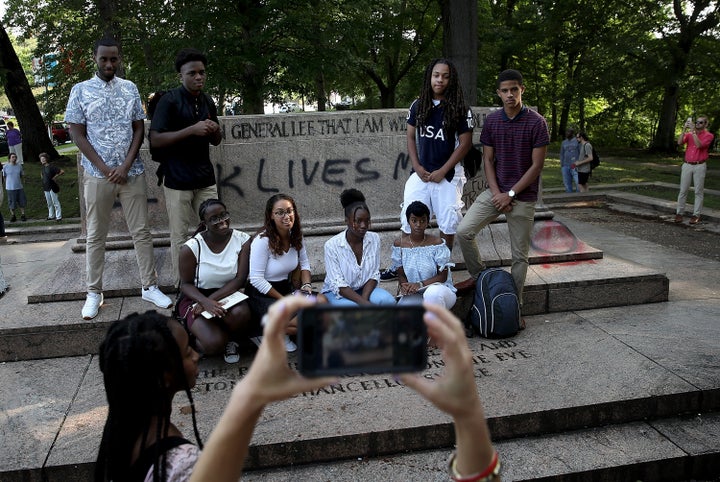 Days later, police officers kept watch as city workers dismantled the monuments. Applause and cheers can be heard in a video showing a crane loading a statue honoring Confederate Gen. Robert E. Lee onto a flatbed truck.
"The police are being cheerful and encouraging people to take photos and selfies," Baynard Woods, the editor at large of The Baltimore City Paper, told The New York Times as he documented the statues' removal.
All that remains in place of the four statues ― the Robert E. Lee & "Stonewall" Jackson Monument, the Confederate Soldiers and Sailors Monument, the Confederate Women's Monument and the Roger B. Taney Monument ― are concrete bases.
A statue of a pregnant black woman carrying a child on her back and raising her fist in the air now stands at the base of the former Lee & Jackson Monument. Activists placed the figure there during protests on Sunday.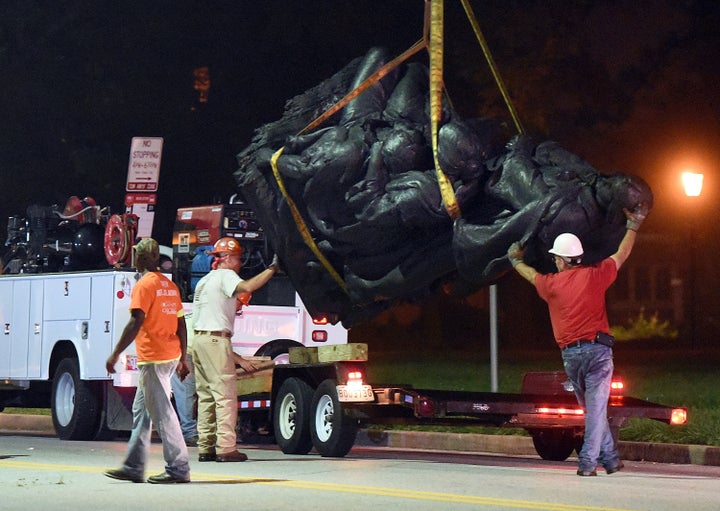 It's unclear where the monuments will be placed permanently. Pugh has suggested they could end up in a Confederate cemetery, reported CBS affiliate WJZ-13.
Sen. Chris Van Hollen (D-Md.) praised the city for taking down the monuments.
The Hollywood Forever Cemetery, one of the oldest cemeteries in Los Angeles, removed its monument honoring Confederate veterans on Wednesday, The Los Angeles Times reported.
Before You Go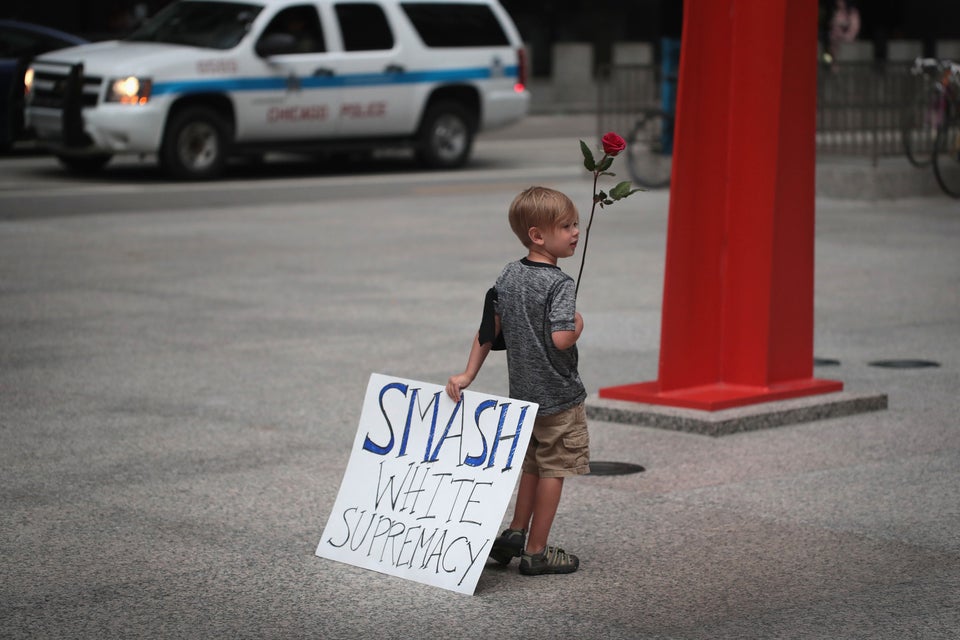 Powerful Signs From Charlottesville Protests Across The U.S.
Popular in the Community