In the days following the worst rioting to befall Baltimore since the 1960s, advocates and politicians acknowledged the need to address systemic failures, and in just a matter of a few months have made some major headway. 
A week after fiery protests were waged in response to the death of Freddie Gray while in police custody in April, Mayor Stephanie Rawlings-Blake launched OneBaltimore, a nonprofit that's working to empower the area's low-income youth and adults. Through its private-public partnerships, the organization has already reached a number of milestones, which includes creating an additional 3,000 summer jobs for Baltimore's youth, according to the organization. 
Participants were placed in a range of industries. Some got jobs at Johns Hopkins Hospital and Health Systems, while others worked at the Baltimore Sun Media Group or the National Aquarium, just to name a few.
"When businesses hire one or two youths during the summer they are providing jobs that will inspire young people by giving them a glimpse into their future as productive employees," Donald C. Fry, president and CEO of the Greater Baltimore Committee, said in a statement. 
While leaders agree that police brutality must come to an end, they also see a desperate need to give low-income kids a chance to understand their full potential in order to ease tensions and prevent such violent riots from breaking out again.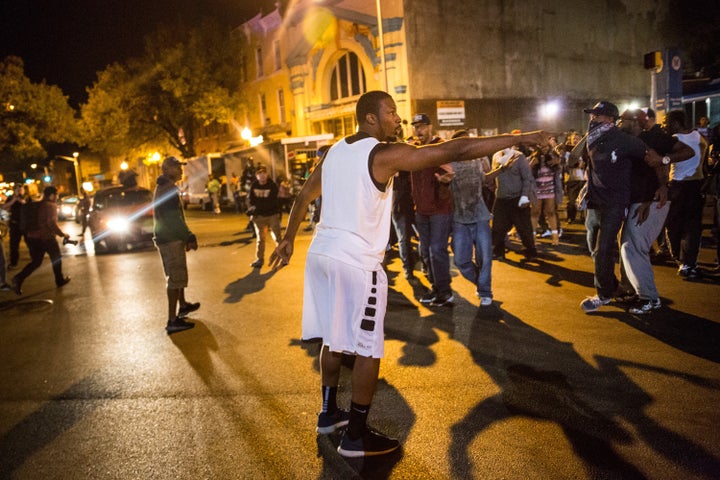 Even before the protests hit her city, Nikkia Rowe, principal of Renaissance Academy, was working on equipping her students with the knowledge that could keep them out of trouble. Last year was the first year the school had courses on law and homeland security, she told HuffPost.
"If I'm empowered to understand the law, I'm less likely to break the law," Rowe explained. "If I understand the law, I'm not going to become one of the 1.5 million that's missing from society. I'm able to advocate on behalf of myself and my community." 
OneBaltimore is using a similar approach in the way it's empowering the city's underserved youth. It's focusing on addressing education, employment and housing issues.
Together with YouthWorks, the city's summer jobs program, the organization reached a major milestone when it was was able to surpass past years' goals.
Usually, YouthWorks offers positions to 5,000 people between the ages of 14 and 21. This year, however, after receiving a record number of applications, it was able to offer 8,000 positions altogether.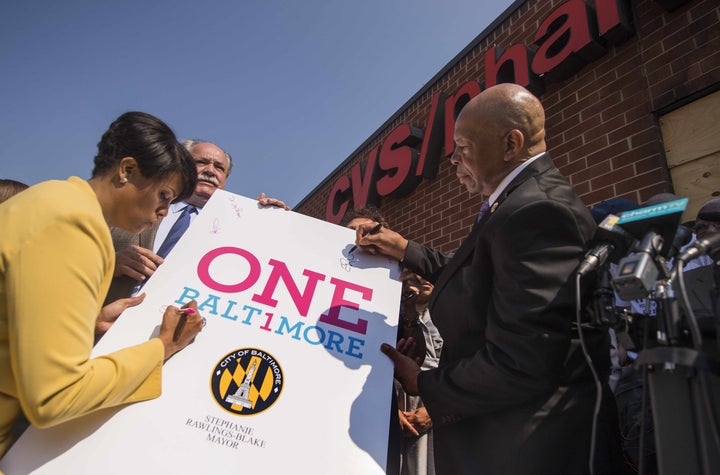 Since it costs $1,500 to place each person, OneBaltimore had to devise innovative ways to raise more money to reach its goals. The group partnered with nonprofits, private businesses and government agencies to make it happen. 
While OneBaltimore was able to create a considerable number of youth jobs and raise $15 million for future programs, some locals say the nonprofit hasn't done enough yet, CBS reported. 
Parents told the news outlet that they're still frustrated by the overwhelming amount of crime and homicides.
"I haven't seen anything. Nothing different or anything," a parent, who identified herself as Shekelia, told CBS. "I'm just trying to figure out -- what did they do?"
OneBaltimore has acknowledged that the sheer number of issues can't be resolved immediately, but that it's determined to tackle each one.
Calling all HuffPost superfans!
Sign up for membership to become a founding member and help shape HuffPost's next chapter