WASHINGTON -- Civil rights lawyers filed a motion on Tuesday to reopen an old federal lawsuit on the treatment of Baltimore city jail inmates, saying the city's facilities have been subpar for "generations."
In a filing, lawyers from several organizations, including the American Civil Liberties Union, argue that the Baltimore City Detention Center "remains a dank and dangerous place, where detainees are confined in dirty cells infested with vermin" -- an issue highlighted by jailed protesters during the "Baltimore Uprising" -- and that these conditions persist despite "a half-century of litigation, and repeated promises by city and state officials," to address the issues.
The attorneys describe showers that are full of "drain flies, black mold, and filth," as well as unsanitized mattresses and exposure to "excessive levels of heat and humidity." They say that jail detainees receive inadequate access to health care that puts those with medical conditions at risk, claiming that at least seven of 13 documented inmate deaths in recent years could have been prevented.
The filing includes details about 24 inmates who allegedly did not receive adequate medical or mental health care -- errors that in seven cases might have led to their deaths. These inmates' medical records, obtained by the suing attorneys, are said to highlight "dangerous failures" on the part of the Baltimore City Detention Center. Lags in prescription medication, inaction when inmates experienced hypertensive issues and general denial of crucial medical supplies are cited as alleged missteps.
One of the 24 inmates profiled in the filing was prescribed three blood pressure medications and experiencing heroin withdrawal. He died from hypertensive cardiovascular disease in June 2013 after collapsing. Medical records do not indicate whether he received his medication or any follow-up care before succumbing to his health issues.
Another inmate was diagnosed with internal bleeding and a possible malignancy in his lungs in December, but the report was allegedly delayed for six weeks before it reached the jail's medical staff. The inmate died in mid-January.
The Baltimore City Detention Center was commissioned in 1856 and finished three years later, according to the Library of Congress' Historic American Buildings Survey. Some of that late-1850s infrastructure is still around, according to Elizabeth Alexander, the former director of the ACLU's National Prison Project, who is working on the lawsuit. The jail is also built on unsafe grounds that contribute to flooding and faulty drainage pipes, she said.
The underlying lawsuit actually dates all the way back to 1964. The Baltimore jail can hold around 2,500 people, and most of the inmates at the facility are awaiting trial, the lawsuit notes. Alexander said she began researching conditions at the jail this past autumn, looking through the medical records of individuals who had died behind bars.
"Frankly when I dug into the current conditions, I found that both the physical [facility] and the medical care was even worse than I thought it was," Alexander told The Huffington Post. "Once you sort of get used to letting things go and you're stuck with an old system... it doesn't make reform easy."
Before You Go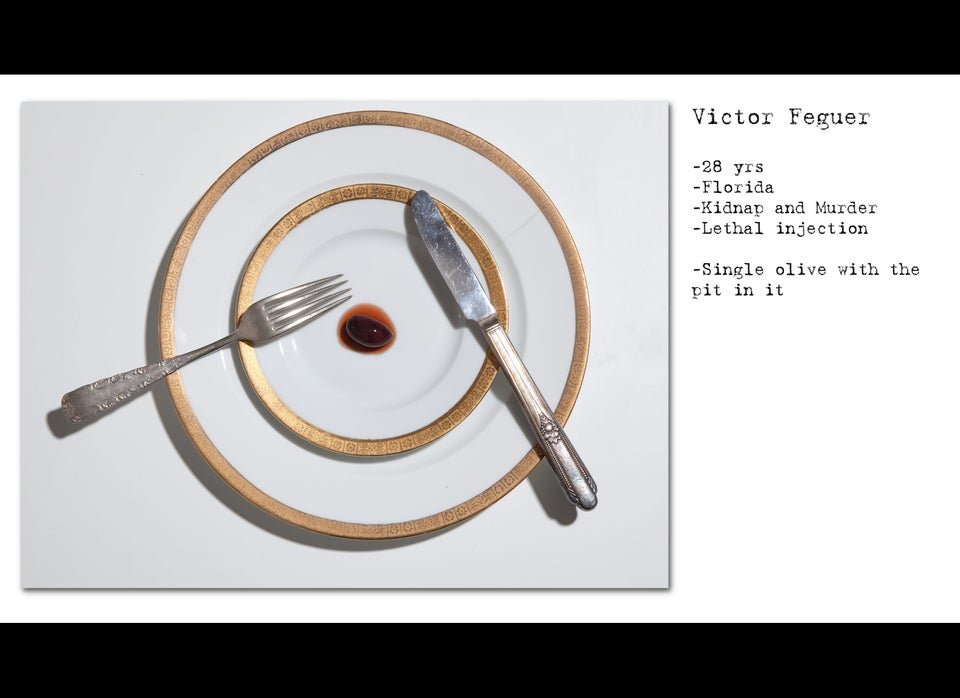 No Seconds: The Last Meals Of Death Row Prisoners
Popular in the Community