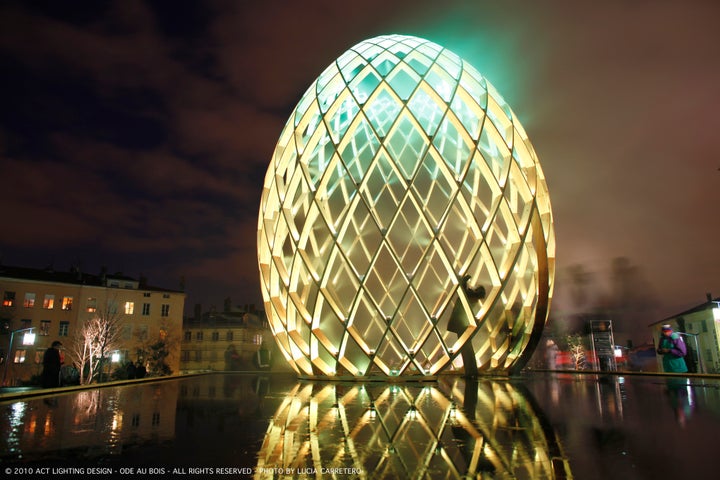 The revitalization of Baltimore is finally coming to light. Like many other cities undergoing their own unique growing pains, Charm City is proving that they shouldn't be so quickly overlooked by travelers wanting to experience a true East Coast city. Just like any other major metropolis going through a change, it takes time for the development of new neighborhoods...but with change comes imagination, innovation and transformation. And Baltimore isn't wasting any time in showcasing their city as a cultural destination with hip, new and big ideas, like Light City, a 9-day light festival set in the heart of Baltimore.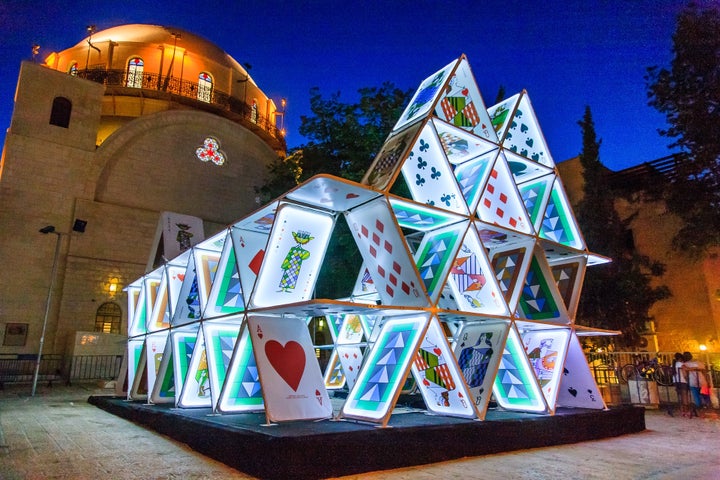 Launched in 2016 by the Baltimore Office of Promotion & The Arts, Light City is the first large-scale, international light festival in the United States…and it's set to break the records of last years attendees, when Light City welcomed more than 400,000 people over the seven nights. The free festival transforms Baltimore with large-scale light installations, performances, music and innovation. The BGE Light Art Walk, which is central to Light City, features more than 50 attractions including projections, interactive technology, performances, concerts, food vendors and of course, the illuminated sculptures which tend to draw the crowds, and which also make for some incredible social media posts.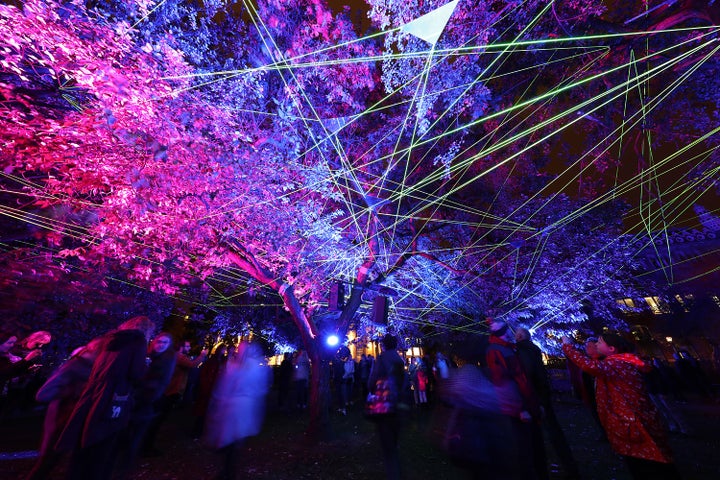 Expanding beyond the festival, Labs@LightCity was created to bring together innovators and thought leaders in six industries during the festival. Thought provoking changemakers from Baltimore and across the U.S. will explore one question: How do we become a more responsible and equitable society? Activities and discussions about innovation and social change will take place each day for six days.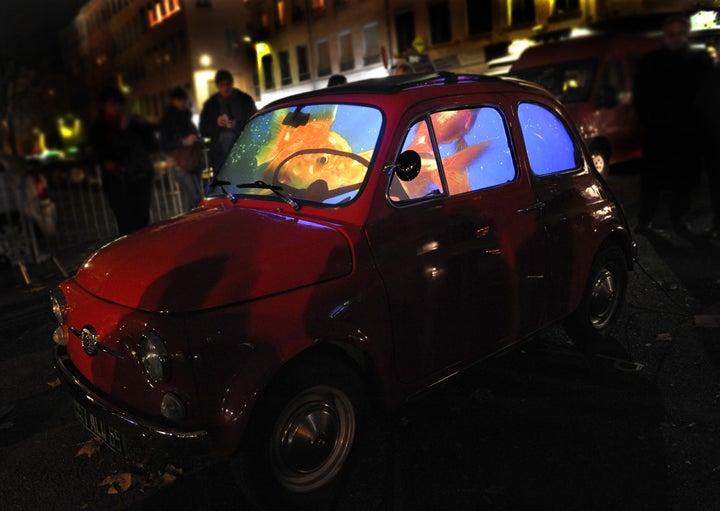 Reaching Out to the Community
Neighborhood Lights is an extension of Light City, and is an immersive community arts program that spreads the magic and creativity of Light City to neighborhoods throughout Baltimore City. Selected artists will work directly with one of the participating neighborhoods to create an illuminated public project within the neighborhood of their residency during Light City. This is a way to include the surrounding areas and showcase local talent.
Beyond the fantastic nighttime activities, Light City is also celebrating the week with various events throughout the days, for families or visitors looking to fill their time while in Charm City. Below are a few of the highlighted day events taking place during Light City.
Celebrate Light City at the National Aquarium March 31 – April 8 | Sunday –Thursday 9 a.m. – 5 p.m., Friday 9 a.m. – 8 p.m., Saturday 9 a.m. – 6 p.m. - In addition to the light installations outside on its campus, in-building guests will have the opportunity to embark on a scavenger hunt that conveys the wonders of illumination in the aquatic world and enjoy special programming that reveals simple ways you can help protect these critical ocean environments.
Science Aglow April 1 | Noon – 4 p.m. | Maryland Science Center - Discover different forms of light, and how it can be manipulated and altered into different shapes, sizes and colors. All activities are free with paid admission.
Light it Up April 1 | 10 a.m. – 4 p.m. | Baltimore Museum of Industry - Build a complex electrical circuit to light multi-color LEDs using conductive materials. This hands-on activity will demonstrate the basics of electronics and let you light up your own unique project.
Illuminated Boxes: The Work of Henry Kupjack April 1 | 2 – 3:30 p.m. | The Walters Art Museum - The Walters Art Museum is proud to have Henry Kupjack's Miniature Room with Greek Vases currently on view. In this artist talk, Kupjack will discuss his career working on over 600 miniature rooms broadly and will also address the detailed, precise use of lighting in his works.
Glow Day at Port Discovery April 2 and 8 | Noon – 5 p.m. | Port Discovery Children's Museum - Make glow-in-the-dark art, create bracelets that change color in UV light and make a holographic projector that will have you seeing in 3D.
If you can't make it, follow Light City on Instagram to see all the best from the week of lights.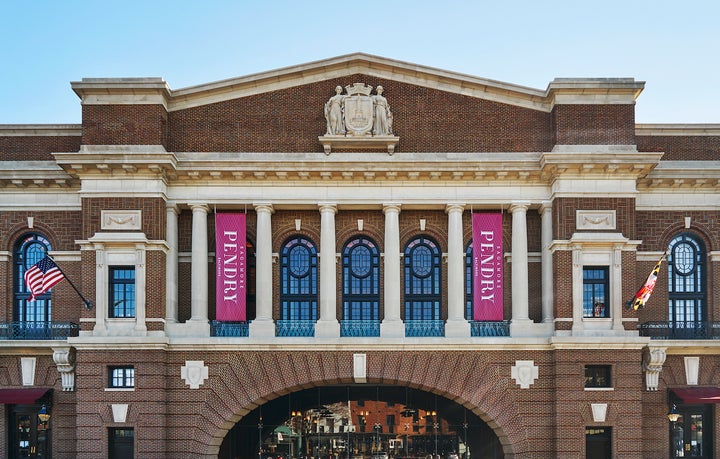 Proving that Baltimore is making major changes, the newly opened (March 25) Sagamore Pendry Baltimore, designed by renowned Baltimore interior designer Patrick Sutton, is setting a new standard for luxury hotels in the city. Poised in the storied 1914 property on historic Recreation Pier, the hotel is a beautiful combination of the city's rich history and idyllic harbor setting, dashed with an incredibly vibrant personality. The extensive renovation of the pier honored the essence of what once was there, as it was restored to its former glory, with untouchable quality and a modern-day aesthetic that speaks to the travelers of today.
Sagamore Pendry Baltimore is the second property within the Pendry Hotels collection, a new luxury hospitality brand from Montage International. The 128-room luxury hotel is located in the waterfront community of Fell's Point and overlooks Baltimore's Harbor. The hotel is also home to Rec Pier Chop House, a prime Italian Chop House presented by NoHo Hospitality Group's acclaimed chef Andrew Carmellini, devoted to time-honored Italian cooking centered around a progressive and seasonally focused menu. Additionally, inside the hotel is The Cannon Room, an intimate American whiskey bar which features a carefully curated menu which includes Sagamore Rye, a newly crafted whiskey from the spring at Sagamore Farm.
Related
Popular in the Community