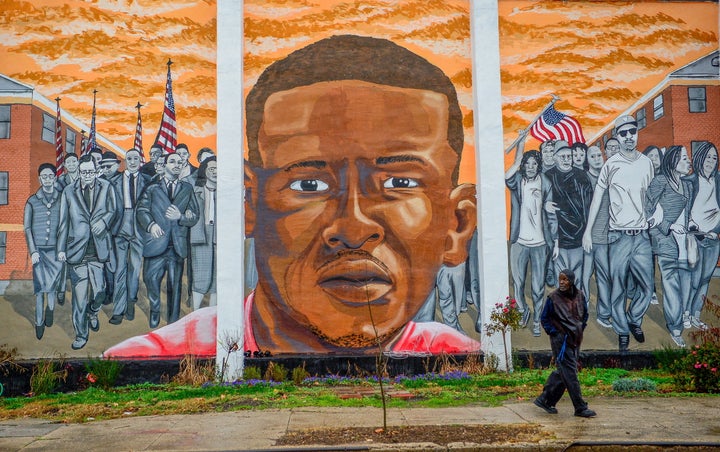 A plainclothes Baltimore Police officer shot 14-year-old Dedric Colvin last week. The eighth-grader was carrying a BB gun that officers presumed was real. It wasn't.
Dedric was shot in the shoulder and leg exactly one year after Baltimore went up in smoke following the funeral of 25-year-old Freddie Gray, a black man who sustained a fatal spinal cord injury in police custody in April 2015. Dedric's shooting only pulled a small fraction of the protesters who rallied after Gray's death, but Maryland state Sen. Anthony Muse (D) believes the response would have been stronger had the middle-schooler died.
"There would have been those in the community that would simply see the gunning down of a kid with a 'toy gun,'" Muse, who is pushing legislation to ban toy guns in the state, told the International Business Times. "This could have caused some to react without looking at specifics of the situation."
Last year, the Baltimore Police Department wasn't prepared to handle the backlash. When residents took to the streets to peacefully express their frustration with the way they were treated by the city's police force, locals say Baltimore's officers greeted them with riot gear and unnecessary aggression. Once the unrest escalated — with fires cropping up around the city and people throwing items at officers — the department failed even further thanks to inadequate planning, unexpected changes in command roles and vague arrest policies.
A number of formal and informal changes have been made in response to last April's uprising and community feedback, according to T.J. Smith, director of media relations for the Baltimore Police Department.
But considering the recent shooting of Dedric, what, exactly, has changed in the last year?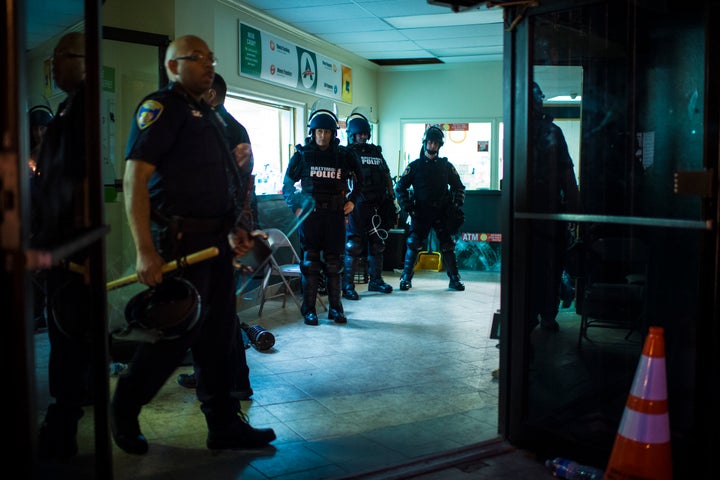 The department says it has addressed some of residents' biggest concerns. Five hundred police officers are to be equipped with body cameras this week (though the department missed its May 1 deadline), with the rest to follow within about a year and a half. Top-level commanders have undergone FEMA's Incident Command System training (many hadn't prior to the unrest) to learn how to handle large-scale protests.
"We've had scenarios where we've had to put the new training to the test and we like to say arrests have been minimal because that's the last thing we want to do," Smith told HuffPost. 
The city police say they have seized over 400 illegal firearms this year, a 53 percent higher seizure rate than this time last year. And while the homicide clearance rate — or the percent of homicide cases closed — dropped to 30.5 percent in 2015 from 44.5 percent in 2014 and 50.2 percent in 2013, Smith noted that as of April, the clearance rate is double what it was at the same time last year.
"That's not indicative of officers taking a knee," Smith said.
The department will also have the first 100 days of training for new officers take place during foot patrols as opposed to in a police vehicle. This, according to Smith, shows how the department wants their officers to have a tighter relationship with the community.
"It's a cultural shift and mindset of how we're asking our police to police," Smith said.
"This is a process and we're working toward better relationships," he added. "That's going to take time."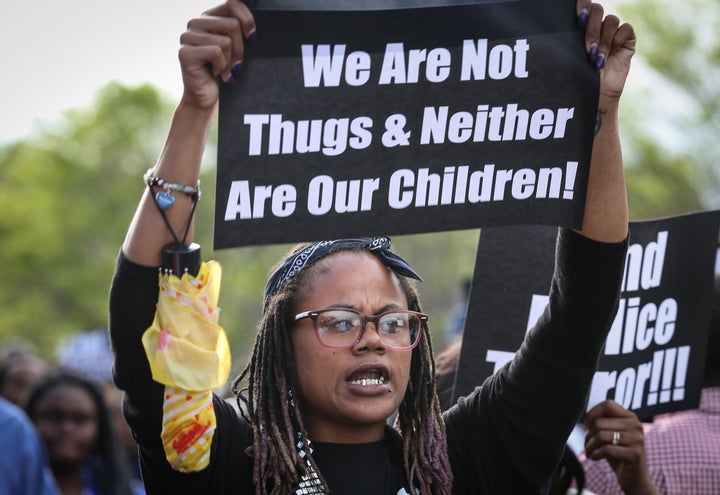 Things are also changing in the office that investigates officer misconduct complaints and makes recommendations to the police commissioner. 
Kisha Brown, director of Baltimore's Office of Civil Rights and Wage Enforcement, is supposed to receive within 48 hours all police complaints dealing with excessive force, abusive language, harassment, false arrest and false imprisonment.
But, in 2015, Brown was informed of complaints anywhere between a few days up to a year after a resident had filed. Last year, Brown said the police department received 800 complaints but only 80 ended up on her desk. The police commissioner has within one year of learning about a complaint to discipline the officer before it's too late to do anything -- even if the officer did something wrong.
"As you can see, we have a long way to go in developing the processes that require and ensure that complaints made by the public are actually heard by the intended bodies," Brown said.  
Brown's office, which oversees the Civilian Review Board, is implementing a mediation program between officers and the people who have filed complaints against them. The parties will meet face to face in one of few opportunities for community members to sit down with cops. Participation in a mediation session will be voluntary, however.  
Kwame Rose, a prominent Baltimore activist, said Baltimore Police Commissioner Kevin Davis has made steps in the right direction by being open to criticism. But he said the city is still in need of a shift to true community policing.
"They cannot police the city without input from the community," he told HuffPost, noting that the interest in Baltimoreans' perspectives was recent.
Brown echoed these sentiments. In January, she started having monthly meetings with Davis. She also meets with the police department's chief of internal affairs to coordinate the receipt of complaints.
More recently, Brown says she's seen changes around how some complaints and incidents are handled, and thinks it shows that the department is listening to concerns related to officer conduct.
"Civilian oversight in relation to the police is an issue that we haven't even really begun to really get into," Brown said. "[But it] is key to ensuring the accountability and transparency that the public wants."
Calling all HuffPost superfans!
Sign up for membership to become a founding member and help shape HuffPost's next chapter
BEFORE YOU GO
PHOTO GALLERY
Baltimore Riots