BALTIMORE, June 3 (Reuters) - Baltimore's police union is seeking internal records to find out what police commanders did when rioting erupted over the death of Freddie Gray, the union's head said on Wednesday.
Lieutenant Gene Ryan, the president of Fraternal Order of Police Lodge No. 3, said the union wanted to do its own after-action report on unrest that shook the city since the Baltimore Police Department had failed to do one, as is customary.
More than 160 police officers and scores of firefighters were injured in unrest sparked by the death of Gray, a 25-year-old black man, in April from injuries suffered in police custody, he said.
"I want to see the city and the Baltimore Police Department move forward in a positive way," Ryan said at a news conference. He said the request for records was aimed at protecting officers.
The union has filed a Freedom of Information Act request for police communication tapes, commanders' text messages and emails between police brass and City Hall officials from April 27 to May 4, Ryan said.
Rioting, looting and arson erupted on April 27 hours after Gray's funeral, causing millions of dollars in damage. Governor Larry Hogan ordered in National Guard troops to restore order and a curfew was imposed.
Six officers have been charged in Gray's death, including counts of murder and assault.
Once the review was completed its findings will be released, Ryan said.
Kevin Harris, a spokesman for Mayor Stephanie Rawlings-Blake, said in an email that she had worked with the union on such issues as improved pay and a new patrol schedule.
"We look forward to working with them to further identify best practices that continue to move our police department forward and ensure our officers have the resources and training they need to keep our city safe," he said.
Police had no immediate response to a request for comment. (Additional reporting by Ian Simpson in Washington)

Before You Go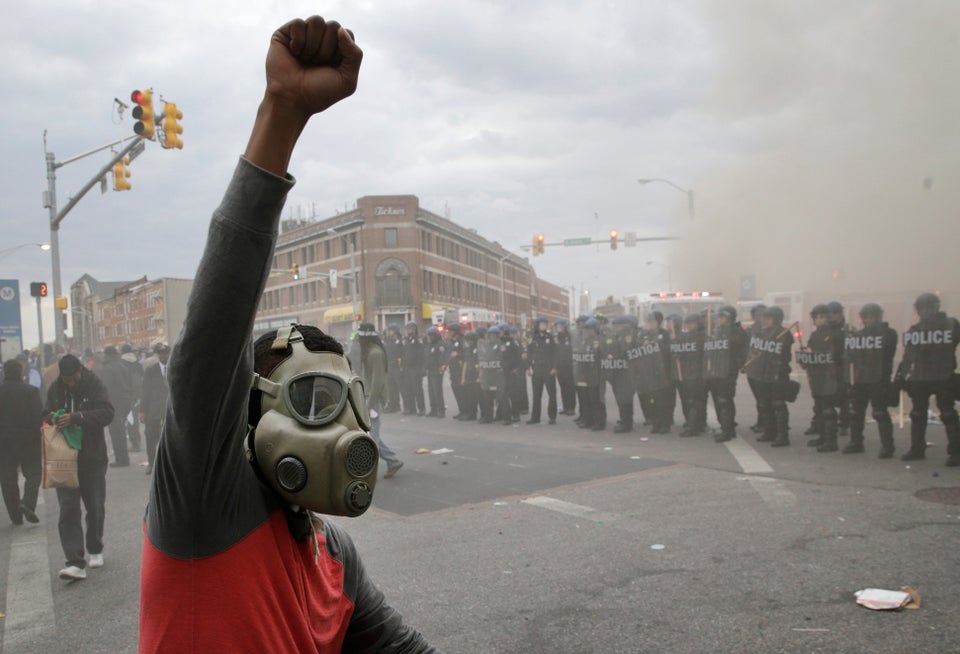 Baltimore Protests
Popular in the Community