The death of 25-year-old Freddie Gray while in police custody caused thousands of people to take to the streets of Baltimore in protest last week.
Many of these demonstrations took place at Western District police station, where protesters gathered before marching toward downtown Baltimore. This exchange between Capt. Desmond Carter-Bey and a young protester took place on Saturday, ahead of the violent riots that broke out in the city on Monday, and shows a mutual understanding of why Gray's death has resulted in so much anger.
"It's not fair, captain," the young man explains.
"Me looking at you in your face -- looking in your eyes right now -- I understand your hurt and your pain," Carter-Bey says.
The conversation between the two is amicable and calm, and the captain respects the young man's emotions.
"As these protests went on all last week, most of the officers have stood stoically without speaking," Baltimore Sun reporter Colin Campbell, who captured the exchange on video, told The Huffington Post in an email. "But Carter-Bey was among a few higher-ranking officers who would walk along the barriers having conversations with the protesters."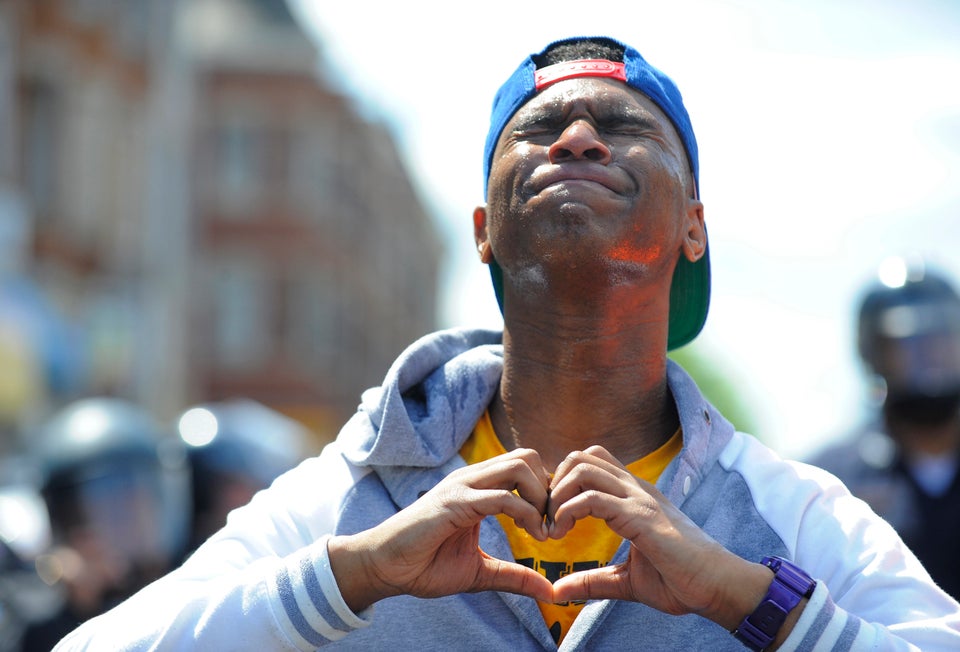 32 Powerful Images From Baltimore