Baltimore Mayor Stephanie Rawlings-Blake (D) is walking back critical comments she made about the violent protests in response to the death of Freddie Gray.
During the height of the protests on Monday, Rawlings-Blake referred to the protesters as "thugs" in a press conference.
"What we see tonight ... is very disturbing," she said Monday evening, the same day a funeral was held for the 25-year-old who died in police custody. "It is very clear that there's a difference between what we saw last week between the peaceful protests ... and the thugs, who only want to incite violence and destroy our city. I'm a life-long resident of Baltimore. Too many generations have spent their lives building up this city to have it destroyed by thugs, who in a very senseless way are trying to tear down what so many have fought for."
"I wanted to clarify my comments on 'thugs.' When you speak out of frustration and anger, one can say things in a way that you don't mean," she wrote. "That night we saw misguided young people who need to be held accountable, but who also need support. And my comments then didn't convey that."
Many who took issue with Rawlings-Blake's use of "thugs," including some of her fellow city leaders, argued that the word is racially charged. Baltimore City Councilman Carl Stokes suggested on Tuesday night that instead of calling the protesters "thugs," she may as well have used the n-word.
Rawlings-Blake received a lot of backlash for similar comments she made last Saturday, when she said that, in working with police to control the protests, "we also gave those who wished to destroy space to do that as well." On Monday, she clarified those remarks in a post on Facebook.
"I did not instruct police to give space to protesters who were seeking to create violence or destruction of property," she wrote. "Taken in context, I explained that, in giving peaceful demonstrators room to share their message, unfortunately, those who were seeking to incite violence also had space to operate."

Before You Go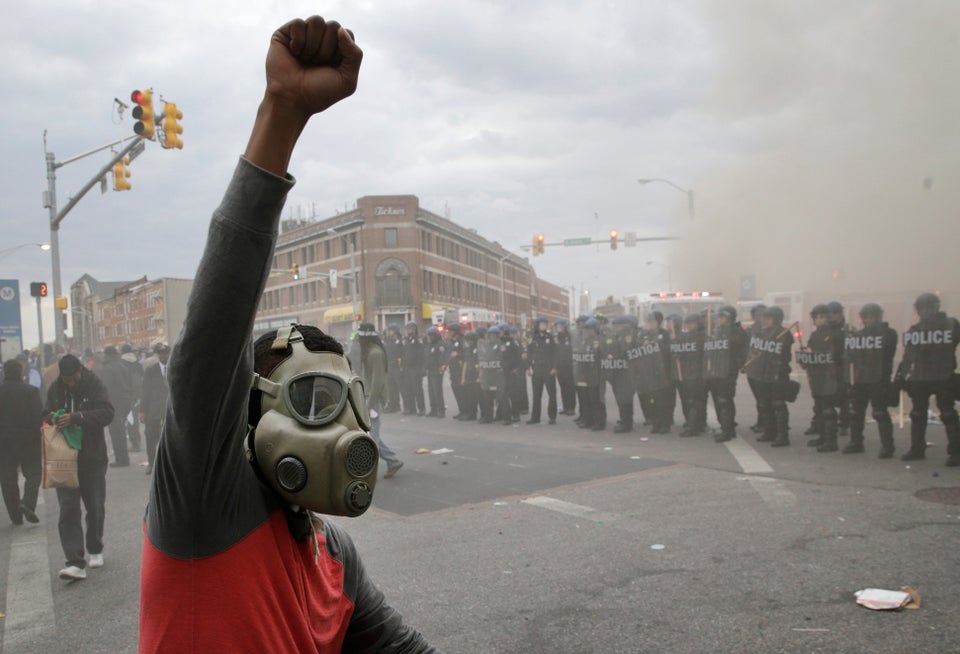 Baltimore Protests
Popular in the Community