Ahead of the student march for gun control in Washington, D.C., planned for this month, Baltimore's mayor vowed that thousands of her city's students will be among the protestors.
Mayor Catherine E. Pugh said Tuesday that she will provide 60 buses to transport students to the "March for Our Lives" rally on March 24, which was organized by survivors of last month's deadly shooting at a Florida high school.
Her announcement came as hundreds of Baltimore's students walked out of classes and marched to City Hall to protest gun violence throughout the city and its schools. 
Once at City Hall, they were met by Pugh, who cheered them on.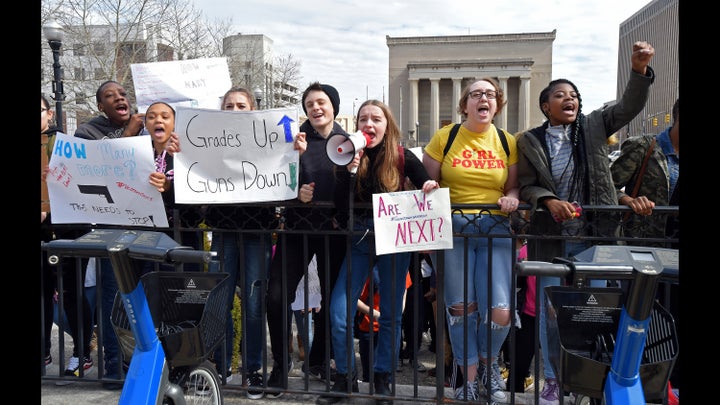 "We need to end this violence, and it needs to be heard from not just me, leaders of the city. We need to hear the voices of young people. Maybe then Congress will listen," Pugh said, according to local station WBAL.
"We are a nation filled with too many guns," the mayor added in a video message posted to Twitter later that night. "There is a need to control guns in our country, period, and so we want our young people in Baltimore's voices to be heard in Washington, D.C."
James Bentley, a spokesman for her office, confirmed that detail to HuffPost on Thursday, adding that Pugh's office is actively reaching out to philanthropic donors for their support. As for Pugh's decision to send students south, he said it followed the march's national organizers reaching out late last month.
The organizers "expressed a desire to increase diversity at the march and to have the kids from Baltimore participate in the march," he said in an email.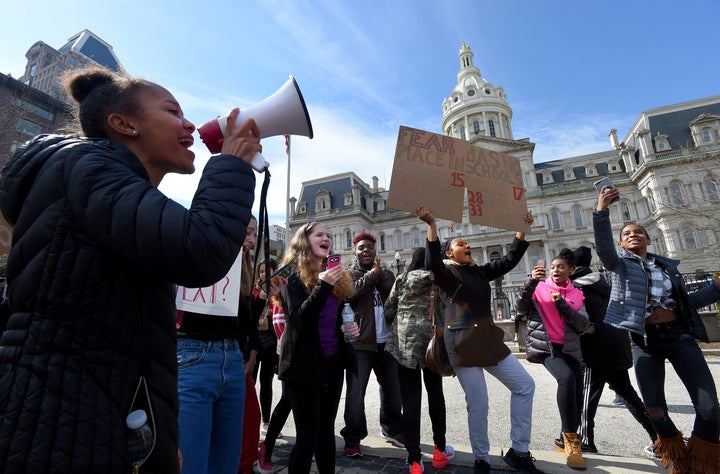 Gun control in Baltimore remains a hot-button issue, with high crime and violence rates continuing to plague the city.
Last year, 88 percent of those killed in Baltimore died from a firearm. The majority of the guns used to commit the acts were illegally possessed, The Baltimore Sun reported citing local authorities said.
Another report in USA Today in January named Baltimore the nation's most dangerous city, with the area having the nation's highest per capita murder rate.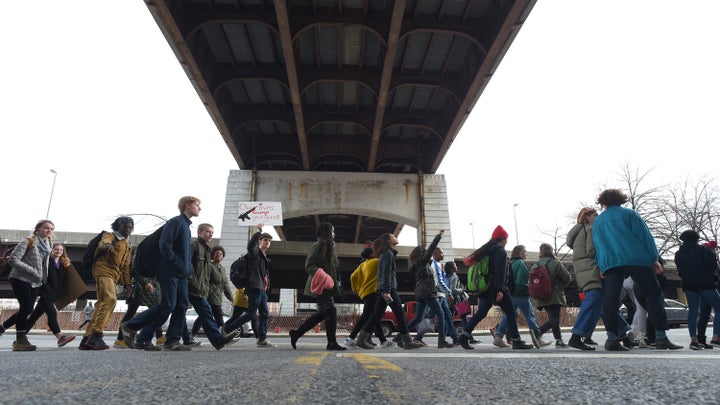 During this week's student march, the young demonstrators walked not just for those in Florida but themselves and those around them.
Student Quinn Parker, 16, marched with a sign reading "We stand with Excel Academy," a school in West Baltimore that has lost seven students to gun violence over the last two years, The Baltimore Sun reported.
"Our city, with its history of such high homicide rates, needs to do a better job of keeping its students safe — everywhere," Parker told the paper.
"We all need to come together and protest so that something can change," another student, Talia Jackson, told WBAL. "I'm marching today because I think what is happening is unacceptable and it's very disturbing."
Calling all HuffPost superfans!
Sign up for membership to become a founding member and help shape HuffPost's next chapter