Every city has a tourist trap but it's safe to say that none are as fun at Baltimore's Inner Harbor. It's one of those rare places that's equally great for kids and adults. It's close to great neighborhoods, awesome attractions and has some killer sunsets. Bonus: it's also super fun for a fall getaway.
Here are some of the best things about really being waterside for a weekend.
It's ever so walkable.
There are adorable bridges so you don't have to walk on main streets around the Inner Harbor. Careful, the one below moves.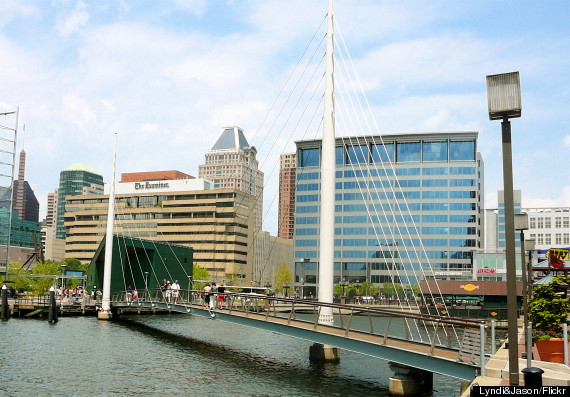 People are REALLY into their Orioles.
Even though orange is not a flattering color.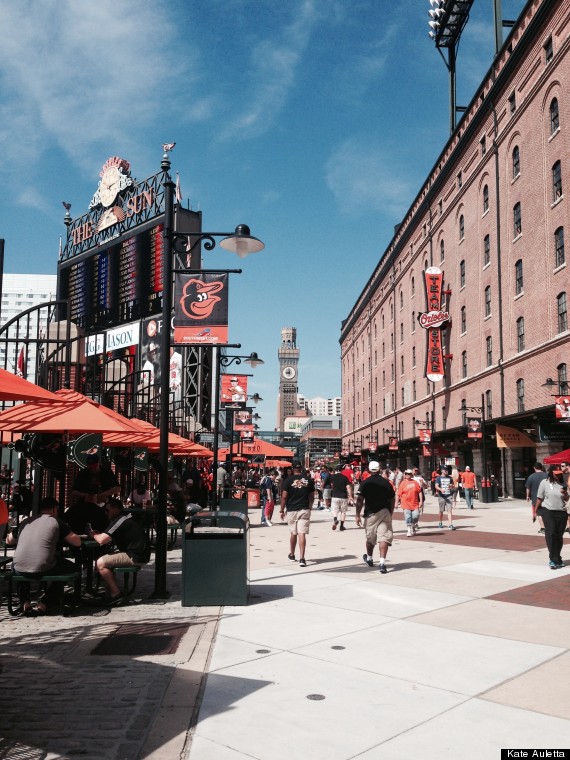 There's water, like, everywhere.
There's a big difference between being on the water and being near the water. This is ON the water.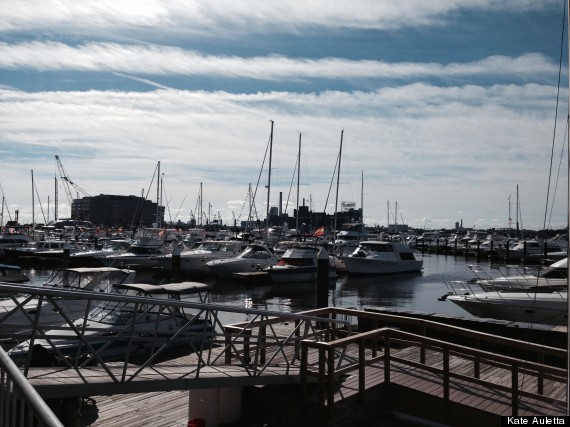 There's no better way to spend a Sunday morning than by visiting a big ole farmer's market and bazaar.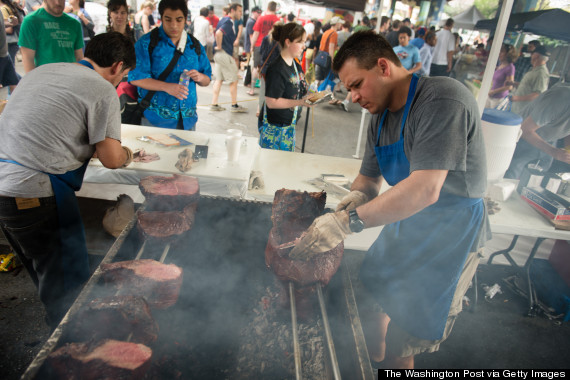 That is, unless you're eating the pumpkin pancakes at Jimmy's in Fell's Point.
Add chocolate chips to really win at life.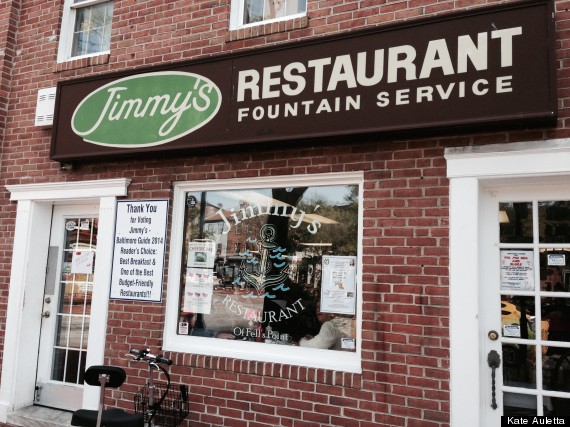 The National Aquarium is a good compromise for non-aquarium goers.
It's not claustrophobic and there's a really adorable three-limbed turtle swimming around. Plus, you can find Nemo.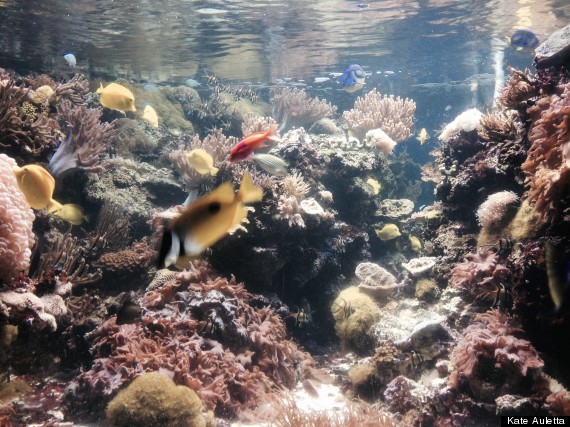 The cobblestone streets in Fell's Point makes breaking your shoes worth it.
The homes are super old, the streets are adorable and practically everywhere you look is designated as historically significant.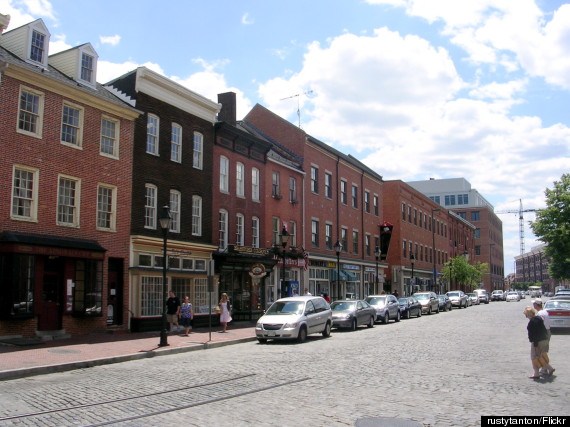 It's an outdoor enthusiast's paradise.
Kayakers in the harbor, runners dashing around pedestrians -- it's hard not to want to be active when the view is this good.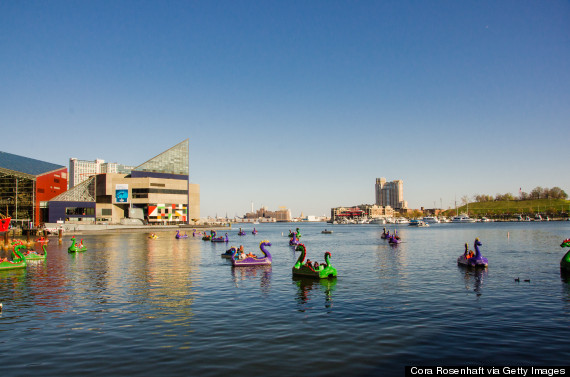 The Natty Boh dude is the weirdest and best mascot ever.
Best. One-Eyed Mascot. Ever.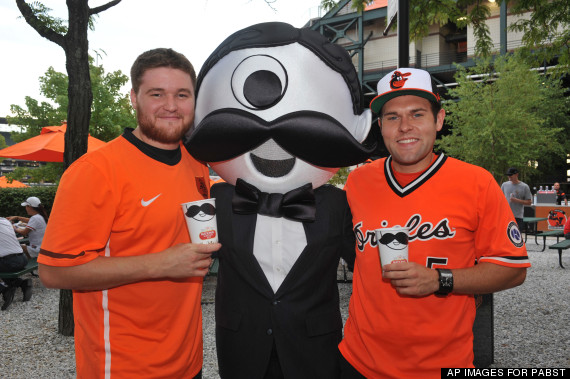 USGC Ship Taney is the last surviving warship from Pearl Harbor and it's still afloat.
No big deal.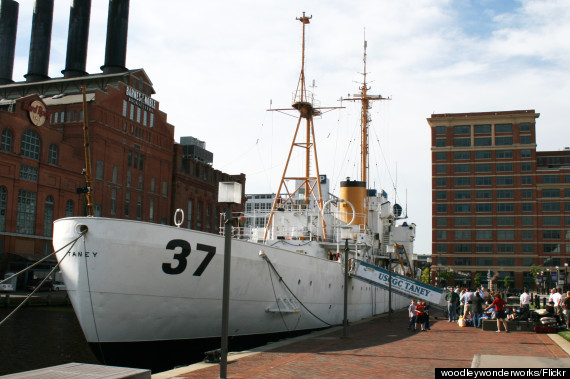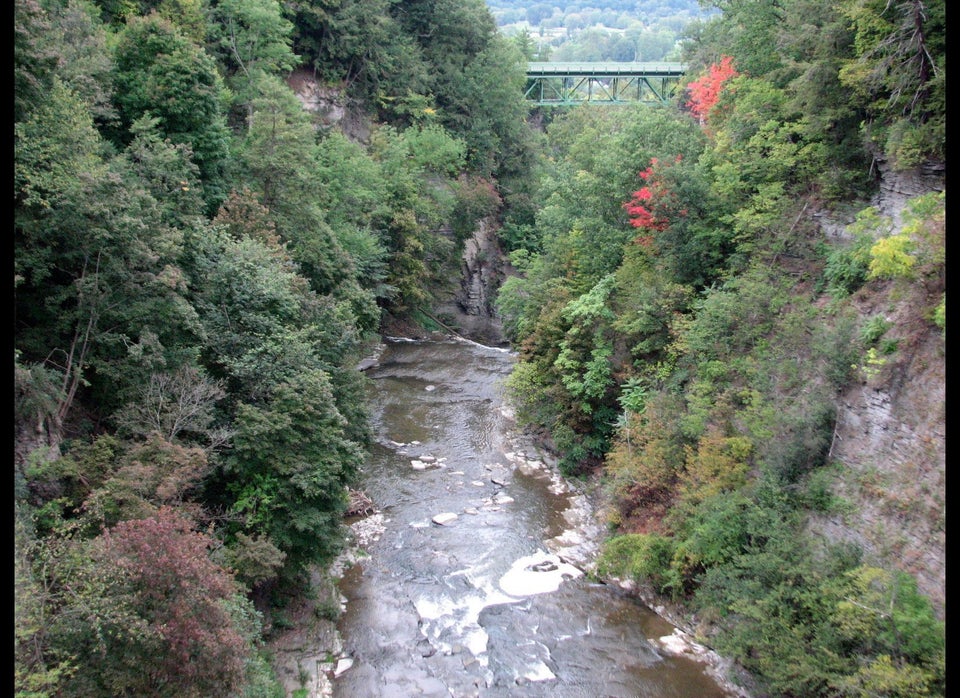 America's Best River Towns