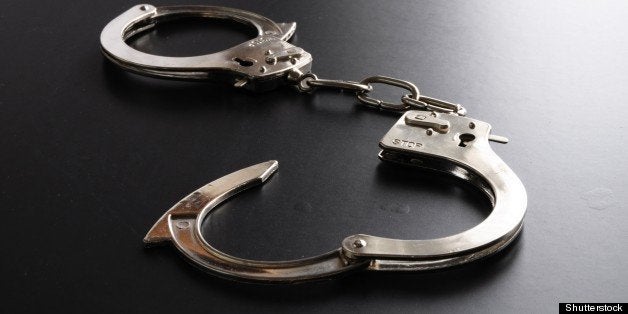 A few hours before the cops clapped handcuffs on him, James Cannon, a student at the University of Minnesota, was feeling better than ever about his prospects for the future: He'd just handed in his last college paper and was looking forward to a well-paying career in the medical field.
But as he celebrated at the bar that night, he had a few too many drinks and traded insults with a stranger. The words led to blows, and someone called the police, who caught Cannon holding onto the stranger by his backpack and charged him with attempted theft. For years after that, whenever Cannon applied for a job, he had to check off a box denoting his criminal record.
The once-promising young college graduate found himself working in a warehouse for about $8 an hour, picking up boxes of mashed potatoes that had fallen off a conveyer belt. "I never saw myself doing that kind of job," he said. "But you have to be humble when you have a record."
If Gov. Mark Dayton (D) signs the bill, as expected, Minnesota, which already applies a narrower version of the law to public employers, will become the third state to extend it to the private sector and the ninth overall to "ban the box," as activists call the strategy. Maryland's legislators voted for the policy last week, and Gov. Pat Quinn (D) of Illinois has committed to issuing an administrative directive to the same effect. According to the National Employment Law Project, 50 municipalities have also embraced the policy.
In Minnesota, politicians on both sides of the aisle are lining up to take credit for the bill's success. State Sen. Roger Chamberlain, a Republican, was one of the bill's authors. "In Minnesota, we have one of the lowest incarceration rates in the nation, so most of the people who are convicted are on parole or probation," he said on Wednesday. "The best thing someone like that can do to reintegrate into the community is get a job."
Chamberlain said he worked to assure business owners that the measure wouldn't hurt them, and he dismissed suggestions that Republican legislators in other states might worry about the broader business community's reaction to similar proposals. "In the end, this is not that controversial," he said.
Ben Gerber, the manager of energy and labor policy for the Minnesota Chamber of Commerce, said business leaders decided to drop their opposition to the bill after labor advocates agreed to two compromises: allowing businesses to ask about an applicant's criminal background at some point in the hiring process, and ensuring that the government alone would retain the right to penalize violators, ruling out the possibility of private lawsuits.
Gerber noted that the Chamber was also swayed by its realization that the bill was part of a much bigger "national movement."
Mark Haase, co-chair of the Second Chance Coalition, a Minnesota advocacy group for ex-offenders, said he believed the business community "saw the writing on the wall." He mentioned a series of recent lawsuits against businesses that allegedly discriminated against applicants with criminal records, and a set of guidelines issued by the U.S. Equal Employment Opportunity Commission expressing the agency's view that "an employer's use of an individual's criminal history in making employment decisions may, in some instances," violate federal anti-discrimination law.
In the document, the agency cites data showing a disproportionate number of arrests and incarcerations among African-American and Hispanic men, and "a major increase in the number of people with criminal records in the working-age population" over the last two decades.
"This issue is something that's been going on for years," said Michelle Natividad Rodriguez, a labor lawyer at the National Employment Law Project. "And it's really gotten to be more and more of a problem -- certainly because of the economy but also because of other trends going on."
"More and more now, employers are using background checks as a way to screen out potential candidates, and because of technological advances, background checks are picking up very old convictions," she explained.
She noted that one of her clients, after a long career, recently had been effectively locked out of the job market because of a 40-year-old felony on his record. "This is a grandparent who put two kids through college," she said.
John Schmitt and Kris Warner, economists at the Center for Economic and Policy Research, used Bureau of Justice Statistics data to estimate that in 2008, the United States had between 12 and 14 million ex-offenders of working age. Citing this population's greatly reduced job prospects, they estimated that prison records and felony convictions lowered total male employment that year by 1.5 to 1.7 percentage points and cost the economy between $57 and $65 billion in lost output.
Four years after the night that changed his life, Cannon says he hopes Minnesota's move to "ban the box" will give ex-offenders like him a better chance to fulfill their economic potential.
"More often than not, people's crimes have nothing to do with their ability to do the job," he said. "'Ban the box' gets people's feet in the door in order to explain what happened."
And how would explain himself to employers? "I would tell them I made a mistake," he said. "I went out and drank and I drank too much, but I would let them know it would never happen again."
Related
Popular in the Community