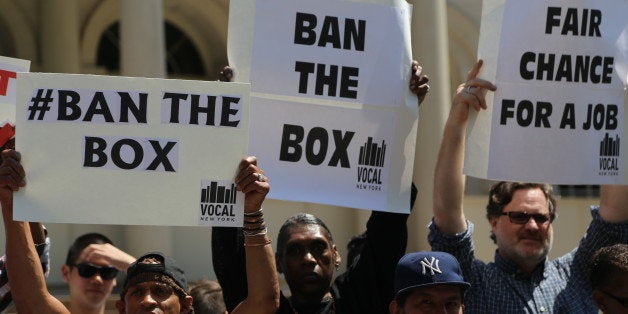 NEW YORK -- Carl Stubbs, 63, stood outside New York City Council chambers Wednesday in anticipation of the council's vote on the Fair Chance Act -- a bill that would delay when many of the city's private sector employers can ask job applicants about their criminal history.
"I feel [that] being black, having a felony, you don't get hired," he told The Huffington Post. "I have had a felony for over 30 years."
Stubbs, who's also an activist with the group Voices of Community Activists Leaders (VOCAL-NY), wanted the bill to pass because it could improve his chances getting a job.
"I would love to go back to work," he said.
Earlier, Piper Kerman, author of the memoir-turned-hit-Netflix-series Orange Is The New Black, offered her support of the bill.
"Saddling people with a permanent barrier to employment only adds to existing inequality," Kerman, who spent 13 months in a New York prison on a felony money-laundering conviction, told supporters outside City Hall, according to The New York Observer. "Getting a job is the single most important expectation we have for a person returning home from prison and yet there are a host of policies and also prejudices that put that brass ring out of reach for way too many people."
"This all amounts to a never-ending punishment for people who have frankly paid their debt to society," she added.
Both Kerman and Stubbs got their wish Wednesday. The Fair Chance Act passed in a landslide vote, with 45 yeas, five nays and one abstention. New York City now joins more than 100 other cities and 17 states that have passed similar "ban the box" laws. (The "box" refers to the check box on job applications asking the applicant if they have been convicted of a crime.)
Under the bill, which applies to businesses with at least four employees, a job offer can be rescinded after a criminal background check, but not before the employer gives an explanation and engages in "an interactive discussion, considering the employer's requirements and the applicant's evidence of good conduct," according to a statement on the VOCAL-NY website. In 2011, Mayor Michael Bloomberg passed a similar law for all city employees.
Before the vote Wednesday, the bill's lead sponsor, council member Jumaane Williams (D-Brooklyn), explained to his fellow council members that the legislation would "not hurt employers and it does not require them to hire any particular applicant."
Simply "delaying the background check," he elaborated, "will make it possible for qualified applicants who also happen to have a record to make it through the screening process."
Federal and state laws allow employers to consider applicants' criminal records when hiring for certain jobs, including bank tellers, safety officers and people who work with children. The Fair Chance Act does not change that.
Williams said Wednesday that the bill has the "pleasure" of being a "jobs bill, a criminal justice bill, and a public safety bill" all at once. It's a public safety bill, he explained, because employing people keeps them from pursuing illicit forms of income.
Mayor Bill de Blasio is expected to sign the bill.
"For those who have paid their debt to society, we want them to be rehabilitated, we want them to reintegrate in society, they have to have economic opportunity," he said Wednesday, according to NY1. "This legislation seeks to actually open the door to jobs for people rather than damning them to no economic future."
Before You Go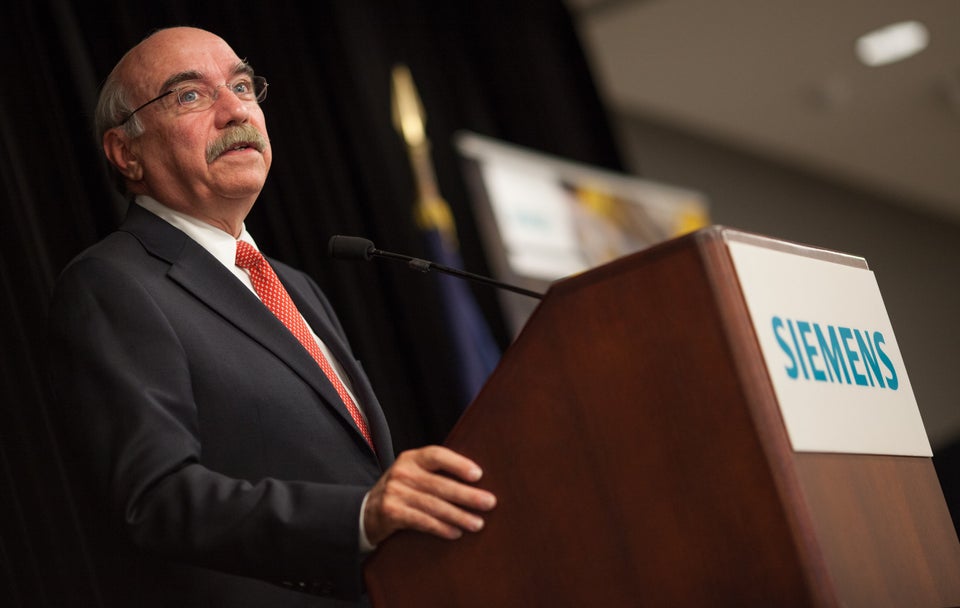 Mayors Of America's Largest Cities
Popular in the Community