It can also transform into a boat -- a luscious masterpiece suitable for the lazy, the crazy and the need-a-dessert-in-a-hurry types. The banana presents itself as the ideal foundation for crumbly saccharine toppings, fudgy mixtures and whatever other sweets you have available. It can be easily constructed, it can be eaten at a campfire and it doesn't even require a plate. Everyone should try the banana boat -- at least once. Here's how:
Start out simple with this traditional Banana Boat recipe.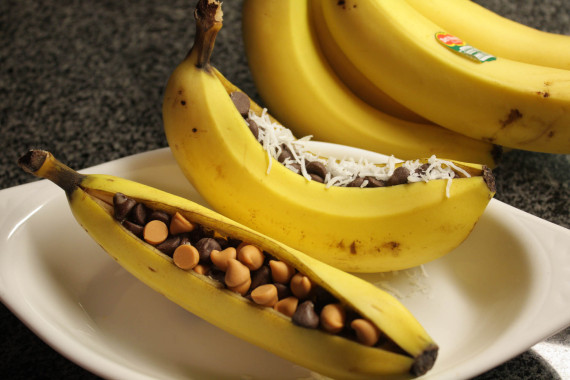 Lick My Spoon
This recipe is elementary only in preparation, not in flavor. To make this pretty thing, slice the banana lengthwise and stuff it with the toppings that make your heart flutter. The butterscotch and dark chocolate combination appears objectively exquisite, as does the shredded coconut and chocolate chip duo. The recipe suggests you wrap the stuffed bananas in foil and toss them on the grill, but there's no shame in eating it cold. Get the full recipe here .
Turn it up a notch with Grilled S'mores Banana Boats.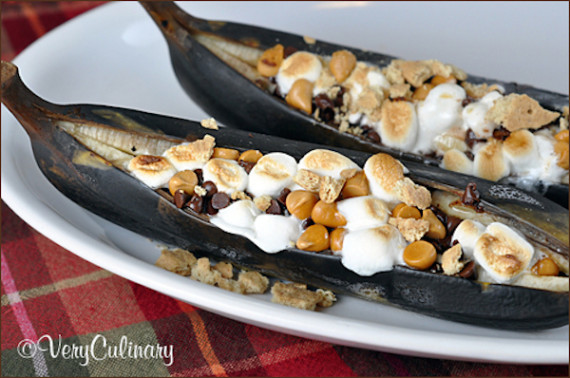 Very Culinary
If you can eat s'mores out of a sweet potato, there's no reason you can't do the same out of a banana. Get the full recipe here.
Add in some Reese's minis for a peanut-buttery twist.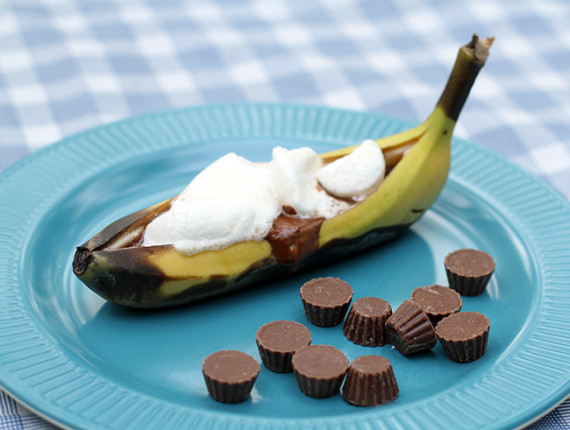 The Kitchen Magpie
Can't imagine you'd regret this. Of course, if you don't have any peanut butter cups hanging around, feel free to glob on a spoonful of plain old peanut butter. Get the full recipe here.
Go all out with this Baked Banana Boat Stuffed With Granola And Raisinets.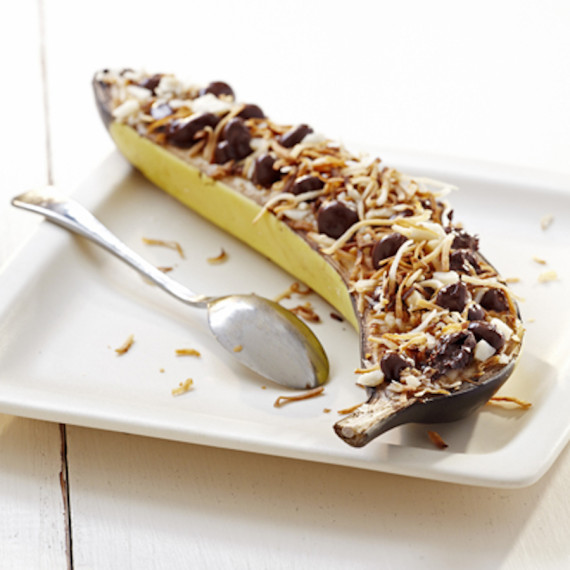 Brandi for Nestle Kitchens
Oh dear. After this granola-gorged banana bakes in the oven for about 15 minutes, the chocolate from the Raisinets drips into the granola, seeping down to the banana, making for a powerful flavor and texture melding. Get the full recipe here.
The truth of the banana matter is that you don't need any of these recipes; we present them to you as inspiration. Grab a banana, pack it with some good stuff and, if you like, toast, bake or grill it for some melty results. Bon chance!