Sure, there's a plethora of banana bread recipes out there on the net and in cookbooks, claiming to be the best. However, I think this is pretty darn good for a banana bread recipe and is as easy as making banana bread can be. Yogurt and oil is used, which I find is a combination that always results in a super moist, soft and fluffy texture in any sort of baked good.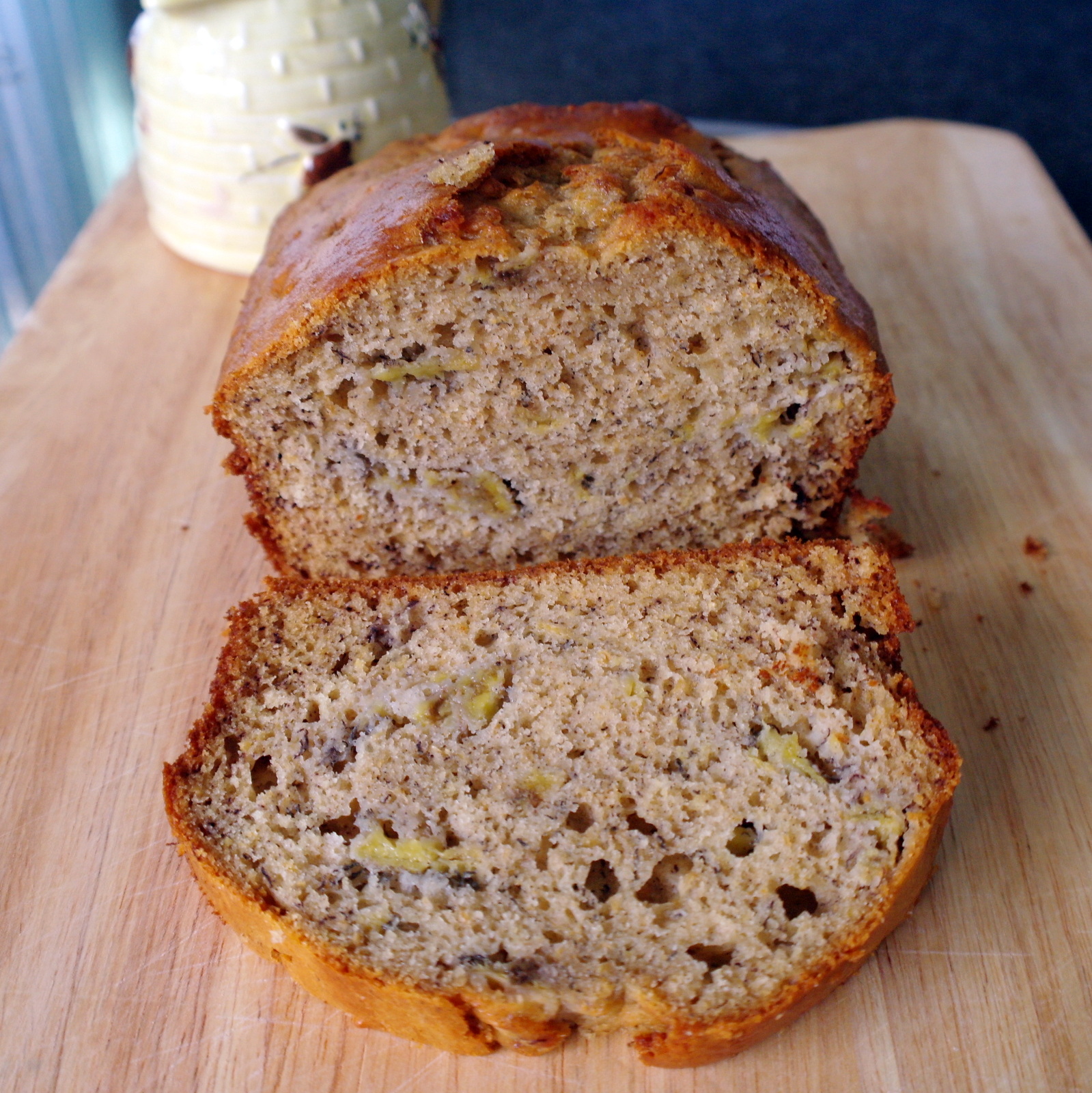 The modern day banana bread comprises of add-ins like raspberries, blueberries, coconut and my favorite: chocolate chips. However, at times, you'll feel like you just need to go back to the basics. Sometimes, it's nice to go plain Jane, just with flecks of banana. Toasted walnuts would be a nice touch; however you can keep it simple without any add-ins.
1/2 cup oil or butter (melted)
¼ cup Greek yogurt or sour cream *
1 tbsp vanilla bean paste or extract
2 cups all-purpose flour *
1 to 1 1/4 cups mashed ripe bananas (2 large or 3 small ripe bananas)
*1/3 cup buttermilk may be used as a substitute
*Add more or less of sugar. I prefer to put about ¾, because my bananas are normally quite ripe.
*You can have a mixture of flours.
Preheat oven to 350F (180 C). In a large bowl combine the eggs, oil, buttermilk or yogurt, sugars, vanilla, and whisk to combine. Add the flour, baking powder, baking soda, salt, and stir to just incorporate; be careful not to over-mix. Stir in bananas
Pour batter into prepared pan and bake for about 45 minutes, or until top is golden and set, a toothpick inserted in the center comes out mostly clean. If bread is browning too fast on the top, you may wish to lower your oven temperature to 325F in last 15 minutes of cooking
Allow bread to cool in pan for about 15 minutes before removing and transferring to a wire rack to finish cooling.