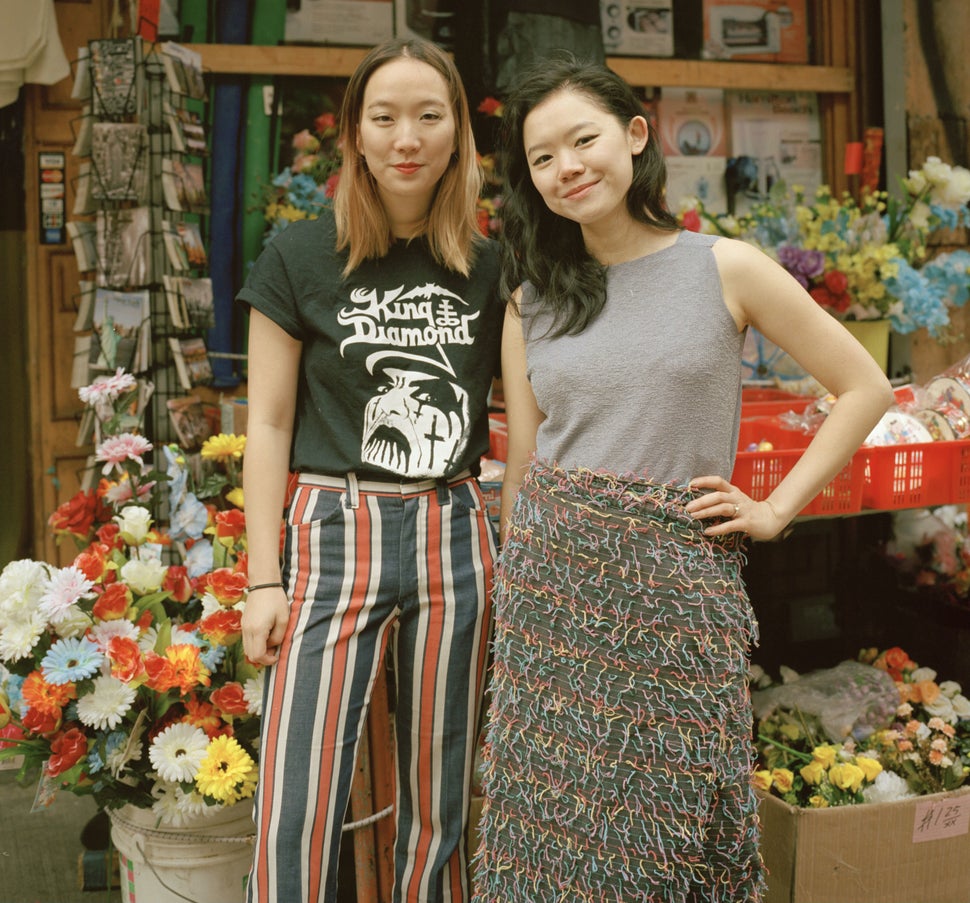 When they were younger, Kathleen Tso and Vicki Ho didn't necessarily embrace their cultural identities. For Tso, it was about fitting in. Ho wanted to stand out.
"I didn't really connect with my Asian heritage. I wanted to shed that identity, I didn't want to be different from anyone else," Tso told HuffPost. 
Tso, 28, grew up in Texas, and her family has roots in China and Taiwan. She spent summers visiting her grandparents in Taiwan and attended Chinese school on Sundays ("which I revolted against many weeks," she said), but was the only Asian in her school until seventh grade.
Ho, 29, is first generation Chinese-American. She was raised in a predominantly Asian community in Brooklyn, New York.
"I grew up with a lot of similar peers around me. But there was a time in my life when I wanted to shed my cultural identity to actually stand out," she said. "It wasn't until I was older, just out of pure maturity and also when we wanted to start a magazine, that I really started appreciating my Asian culture and wanted to explore more of it."
Tso found herself feeling the same way, and after the two met working together in media, they realized they both yearned for a platform to highlight the incredible things Asian Americans, and Asians beyond America, were doing around the world.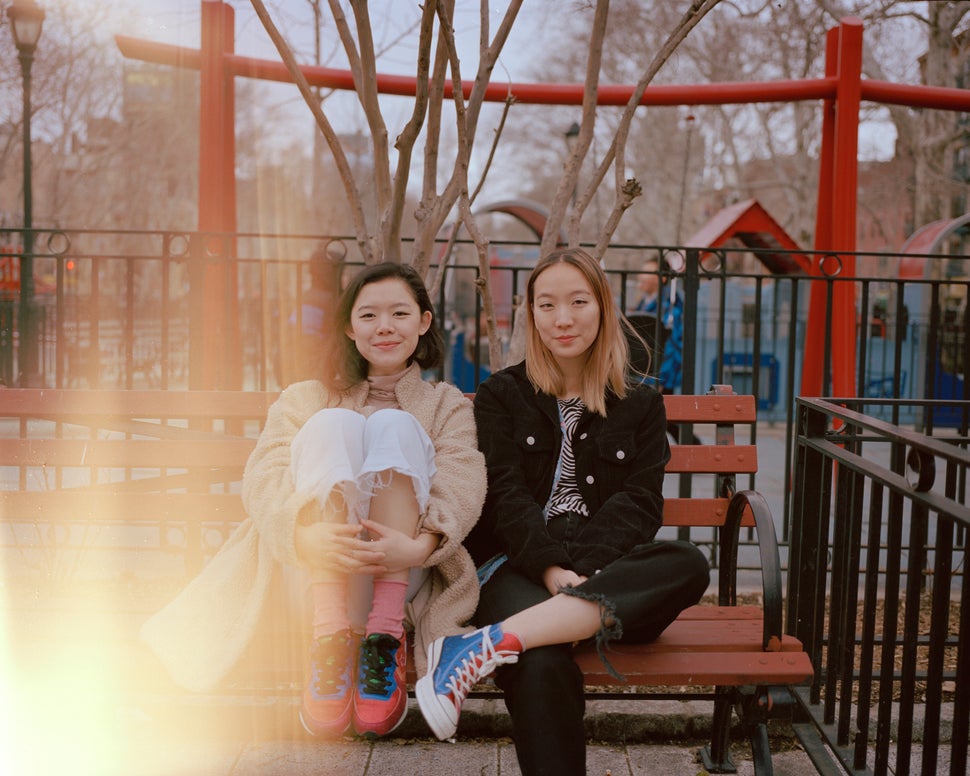 "Asians specifically within the creative industry don't always get a seat at the table," Ho told HuffPost. Inclusion "shouldn't have to come down to our race and to being the token," or competing with one another for a seat at that table, she said.
Ho and Tso created Banana Magazine, an annual print publication and digital platform covering contemporary topics from an Asian perspective ― all without featuring a single white person.
The name "Banana" comes from a term common in East Asian communities. "The choice for the name Banana is meant to be an inside joke," the magazine's founders say.
"For anyone who has ever been called a 'banana,' you know that it's a nickname that has been given to many first-generation Asians growing up in a western world, like us. It's not meant to be derogatory, but celebratory," they write on the magazine's website. 
The pair released the first issue of Banana Magazine in 2014, tapping into an impressive roster of contributors, photographers and designers who offer their services at no cost.
In 2014, Tso and Ho hand-delivered copies of the first issue to whomever would sell it. They released their fourth issue last month, when Macy's also invited them to create a visual homage to the issue on its ninth floor,  in honor of Asian Pacific American Heritage Month.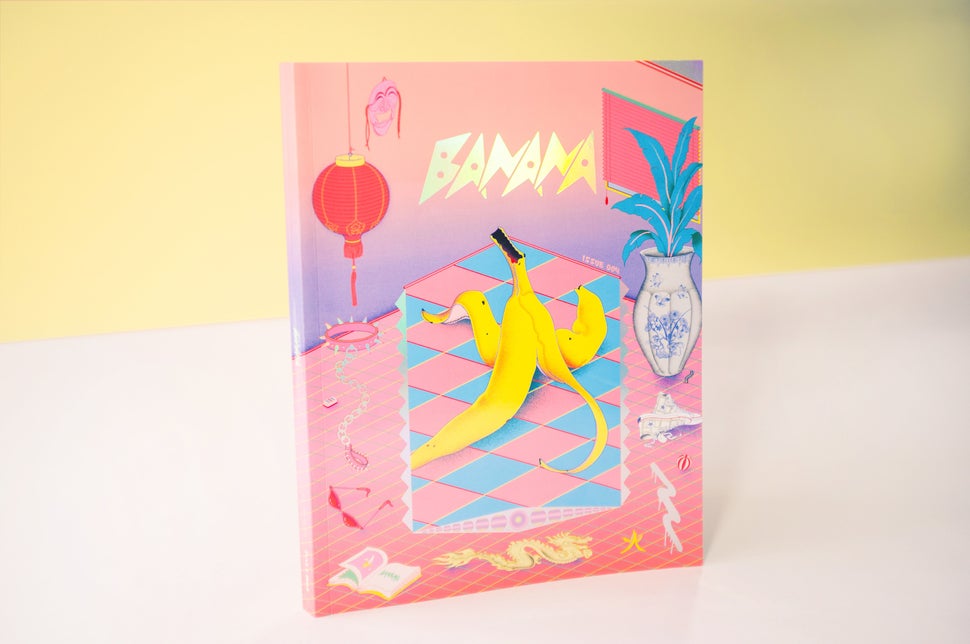 Features from the issue include a photo essay that takes readers behind the scenes of a beauty pageant in New York's Chinatown, an homage to fried chicken, interviews with "the next generation of Baesians" and a wide-ranging exploration of gender identity from an Asian perspective.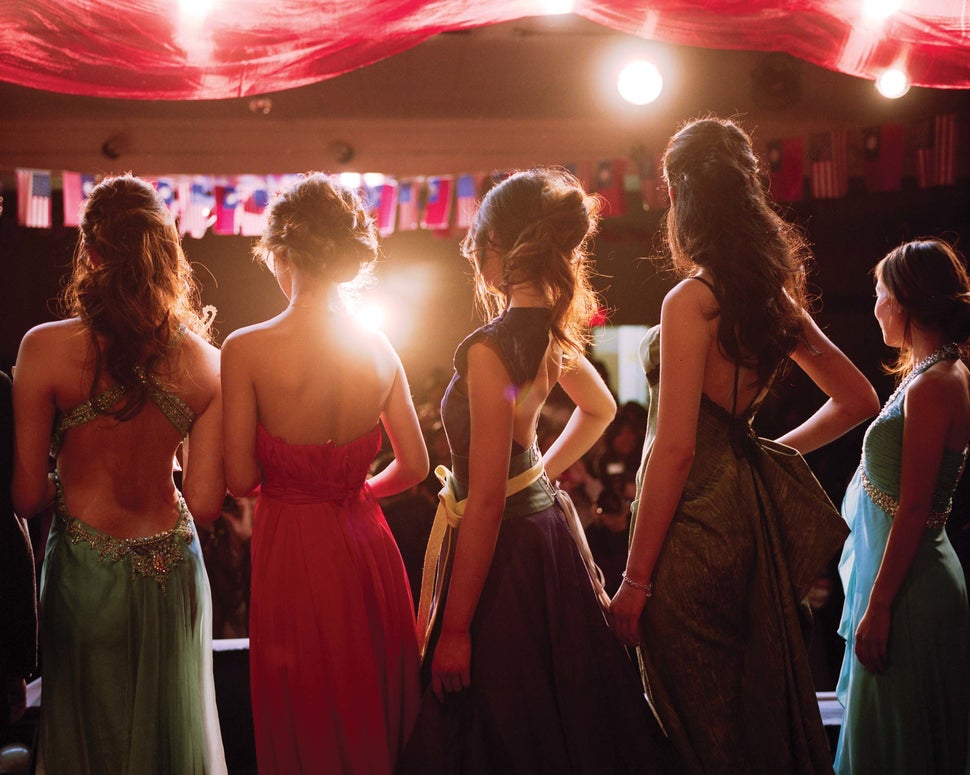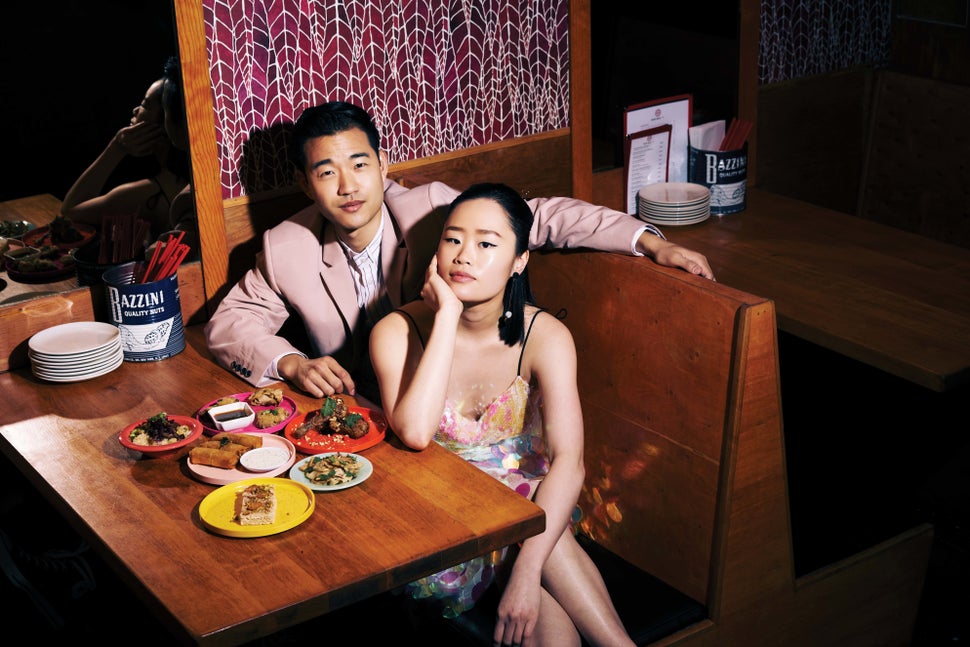 In the magazine's mission statement, its founders note they "strive to navigate through the blurred Eastern and Western boundaries to create a voice for contemporary Asian culture."
"A lot of the topics we tend to cover explore the balance of this westernized world that we live in with the fact that we also adhere to a lot of Eastern heritage and culture," Ho said.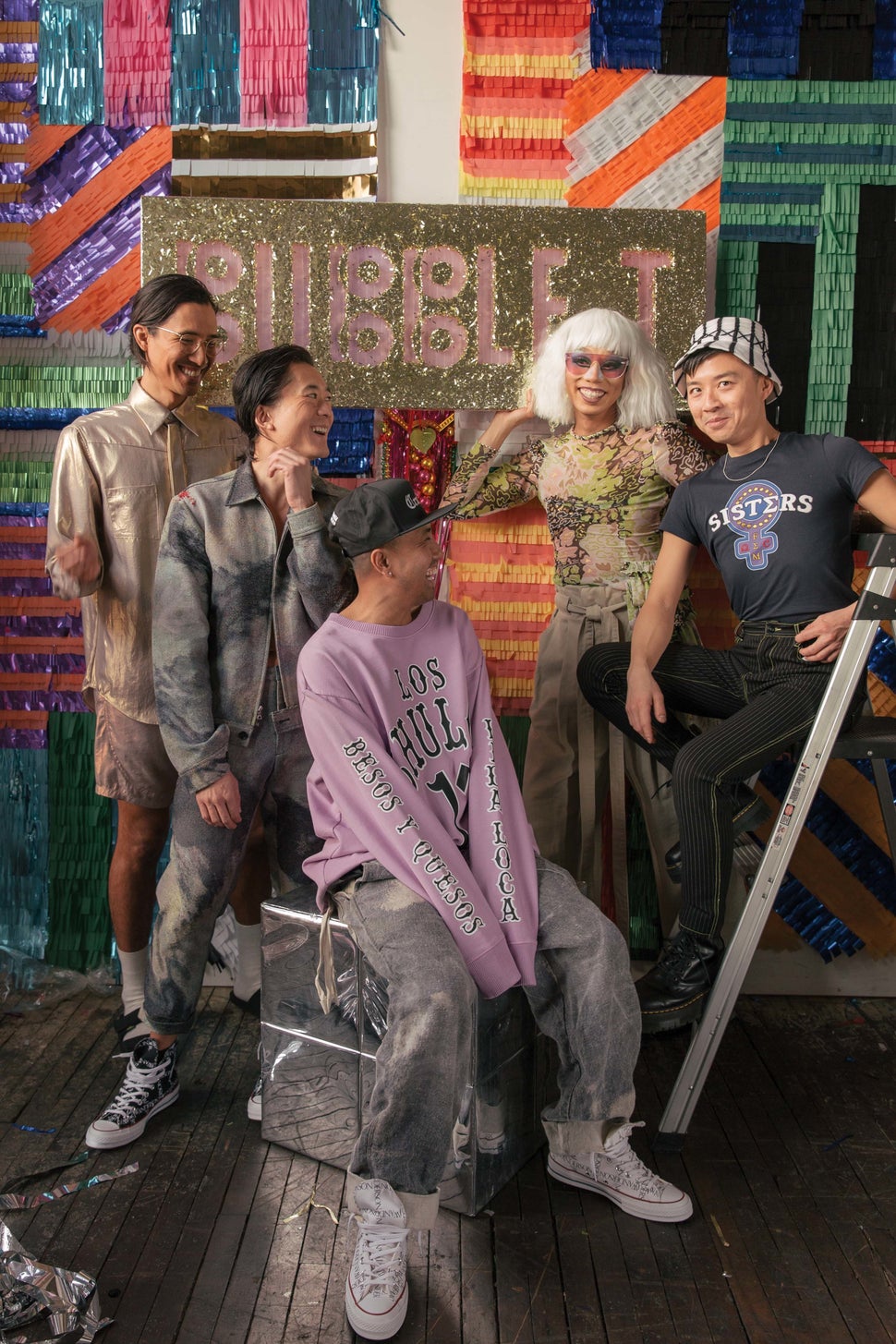 "Four years ago it was just groundbreaking to talk about Asian culture as a topic at all," Tso said. Since then, Asian representation in media has improved and discussion of identity politics has grown considerably. Ho and Tso say this has influenced their approach to putting the magazine together and led them to broaden the scope of themes they explore.
"I think now the responsibility has grown to tell different perspectives, points of views; to get more into specific regions in Asia, and making sure we're hitting those points in terms of intersectionality," Tso said. "I think our responsibility is growing exponentially each issue."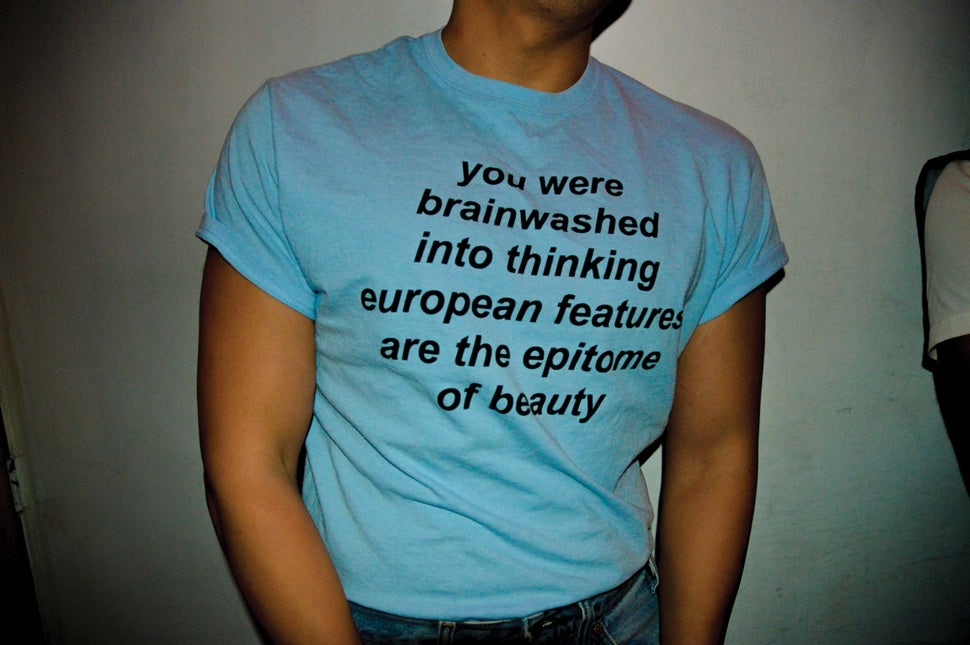 Banana's fourth issue features eight stories about gender and identity. One explores the experience of living in a plus-size Asian body in a culture that insists on compactness. Another offers glimpses into the experiences of Asian-American dominatrixes in New York City, who turn the stereotype of the "submissive Asian woman" thoroughly on its head.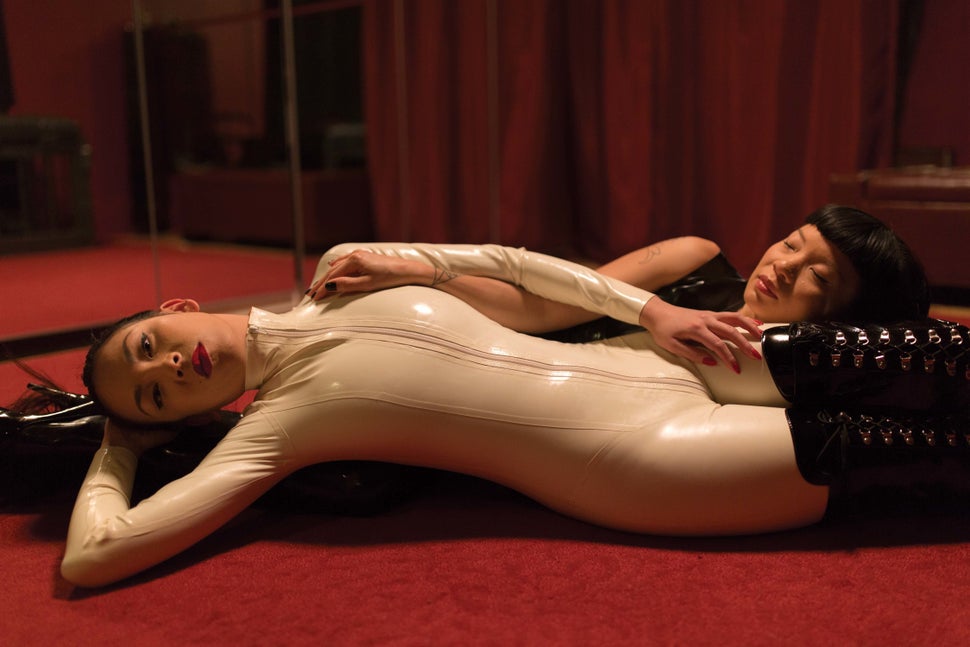 The magazine's audience has grown through media coverage and word of mouth, Ho and Tso said. That growth owes largely to readers relating to content they don't see anywhere else, like a photo shoot from the third issue celebrating "Asian glow."
"I personally get so red when I drink ... I've probably taken way more Pepcid AC more than I ever should than a human person who doesn't have acid reflux," Ho said, adding that she wanted the photos to celebrate the effect rather than hide or prevent it.  
"We wanted to visually capture the Asian glow and then get everyone's point of view on it. It was probably one of the most fun photo shoots that we've ever done before. We basically got everyone super drunk on a Sunday and just waited for people to get red."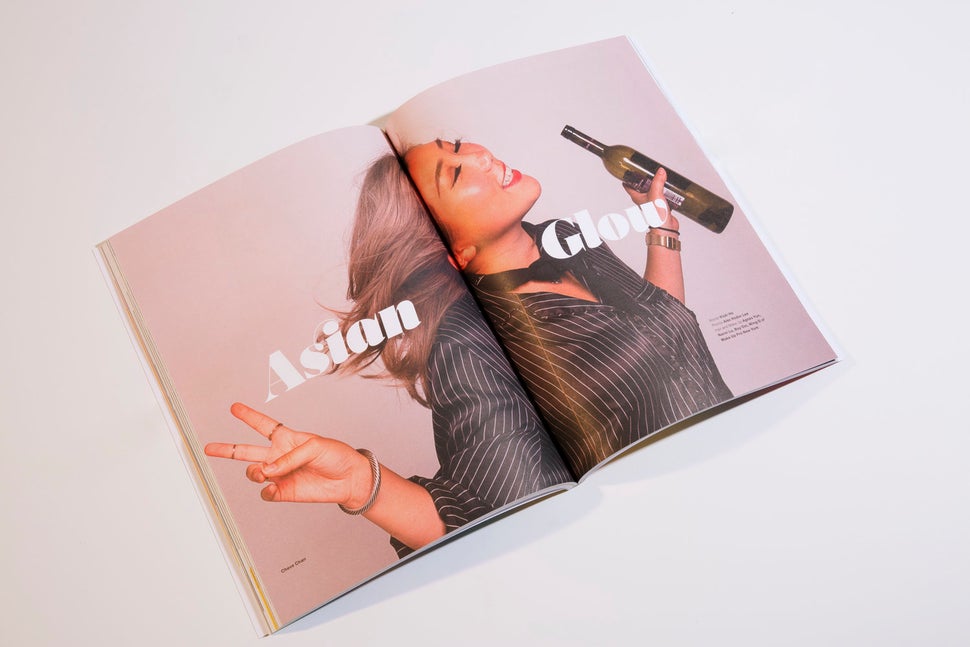 Ho and Tso say the approach the magazine as a kind of periodical, where they "can really document what's going on in our culture year after year," Ho said. 
Though this year's gender issue is the first time Ho and Tso have set a specific theme for an issue, they make a point to include certain types of stories every year, including an exploration of a certain diaspora, a feature specifically related to south Asia, and a food feature.
"Food is such a big part of our culture and how we bring our community together. So we always try to do a really beautiful photo feature that explores a specific culinary heritage," Ho said.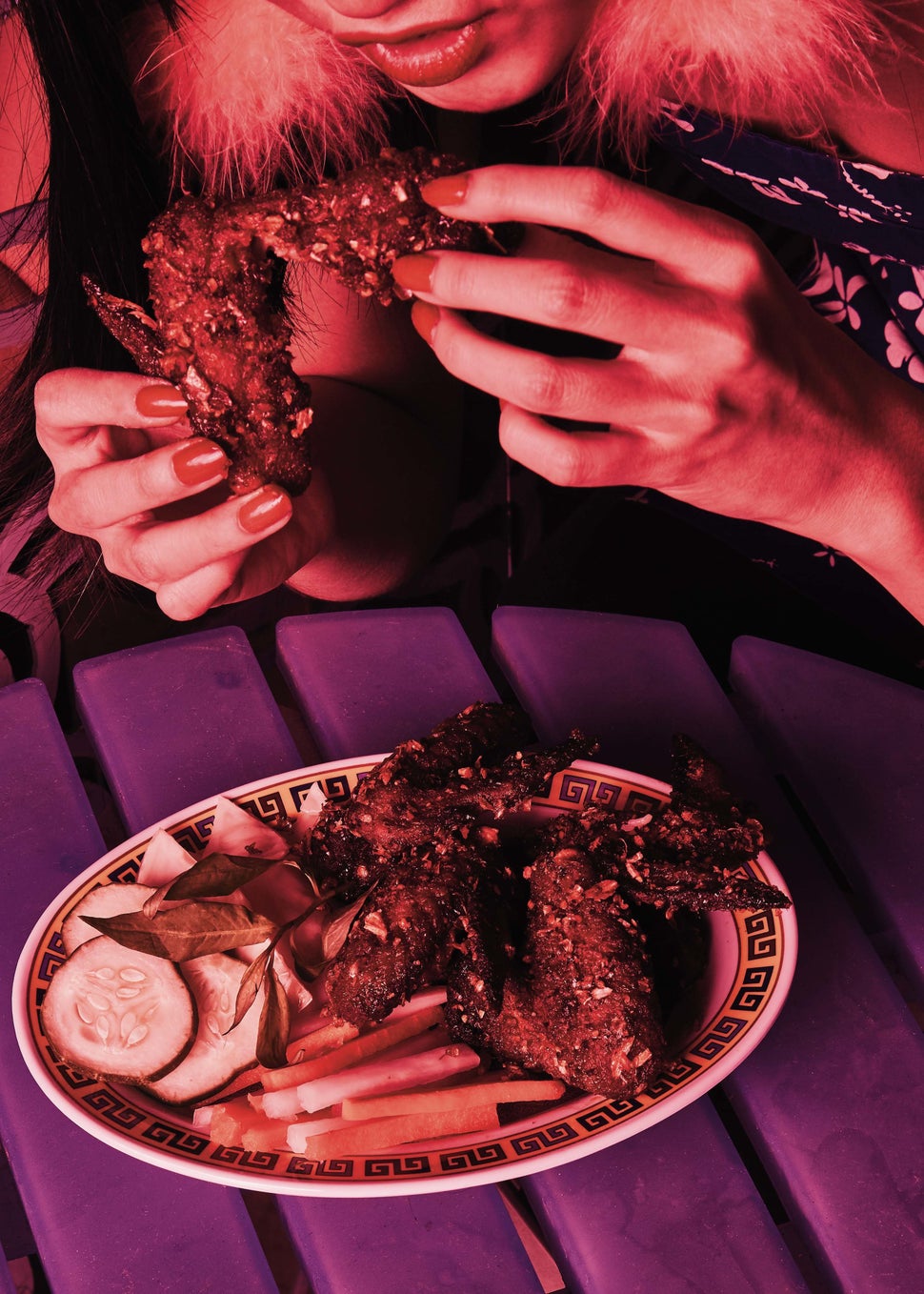 Tso and Ho work on Banana Magazine in addition to their full-time jobs, and they recruit editors, artists, writers and designers who offer their services at no cost. Naturally, their pledge to create a platform for "all things azn" has invited questions about inclusion. 
"A lot of people do ask us, 'Why aren't you covering more South Asians? How about Southeast Asians? It's a huge responsibility, at the end of the day, it's mostly just Kathleen and myself making Banana come to fruition each year," Ho said. It's a labor of love, she added, but one that inspires and enlightens them as much as their readers. 
"We also use Banana as a source of inspiration, as a platform for us to learn, as a way for us to be more woke as well," she said. 
"We're not experts by any means on Asian culture as a whole. There's a huge responsibility to fill that role, but we really try to educate everyone that we're trying our best ― and there's still way more to cover."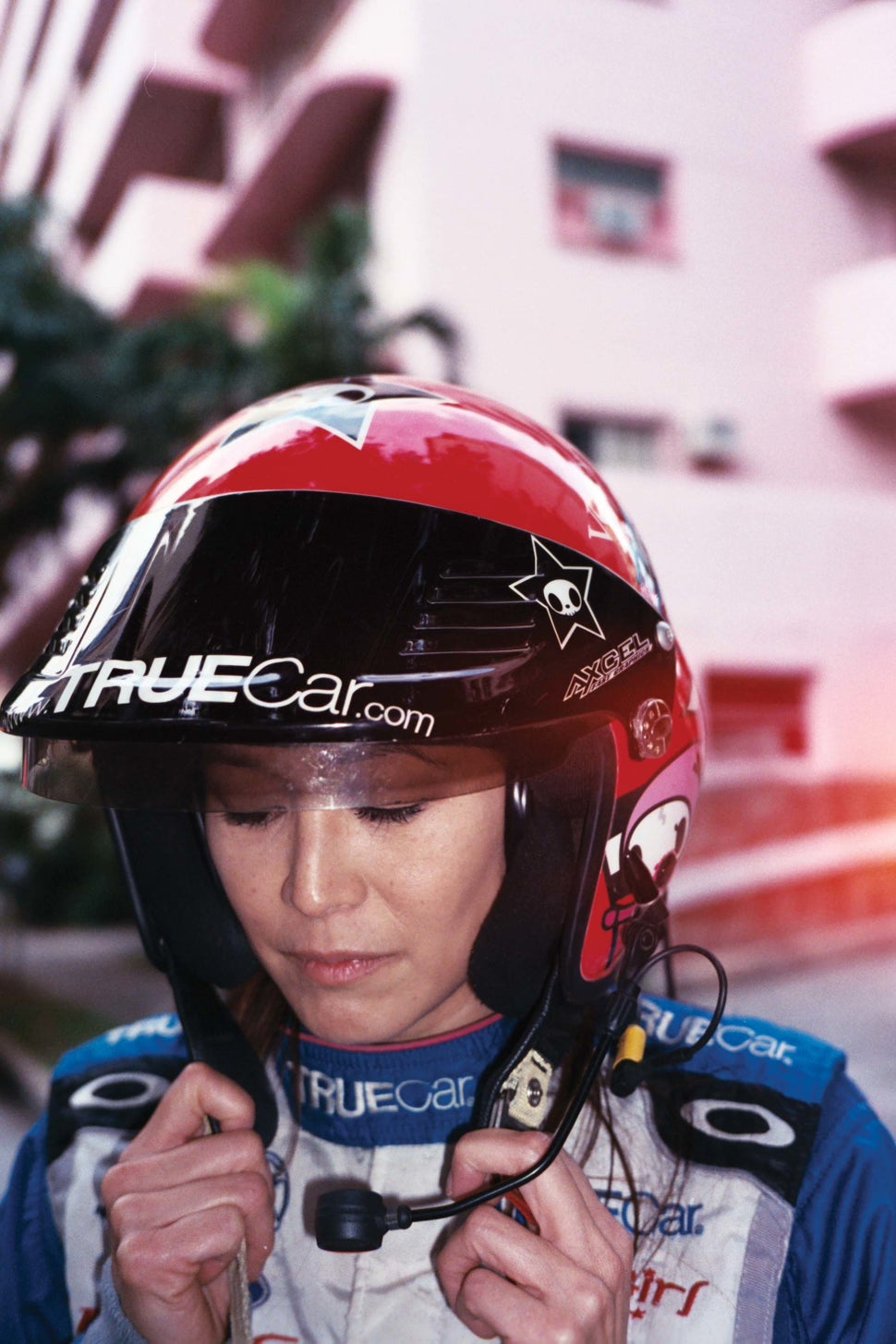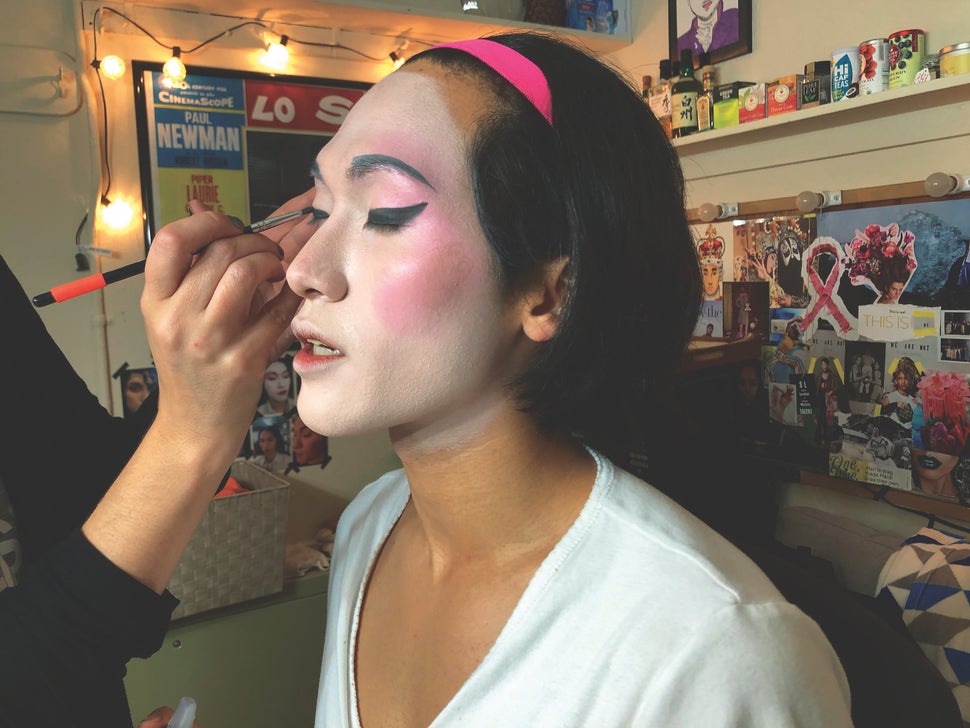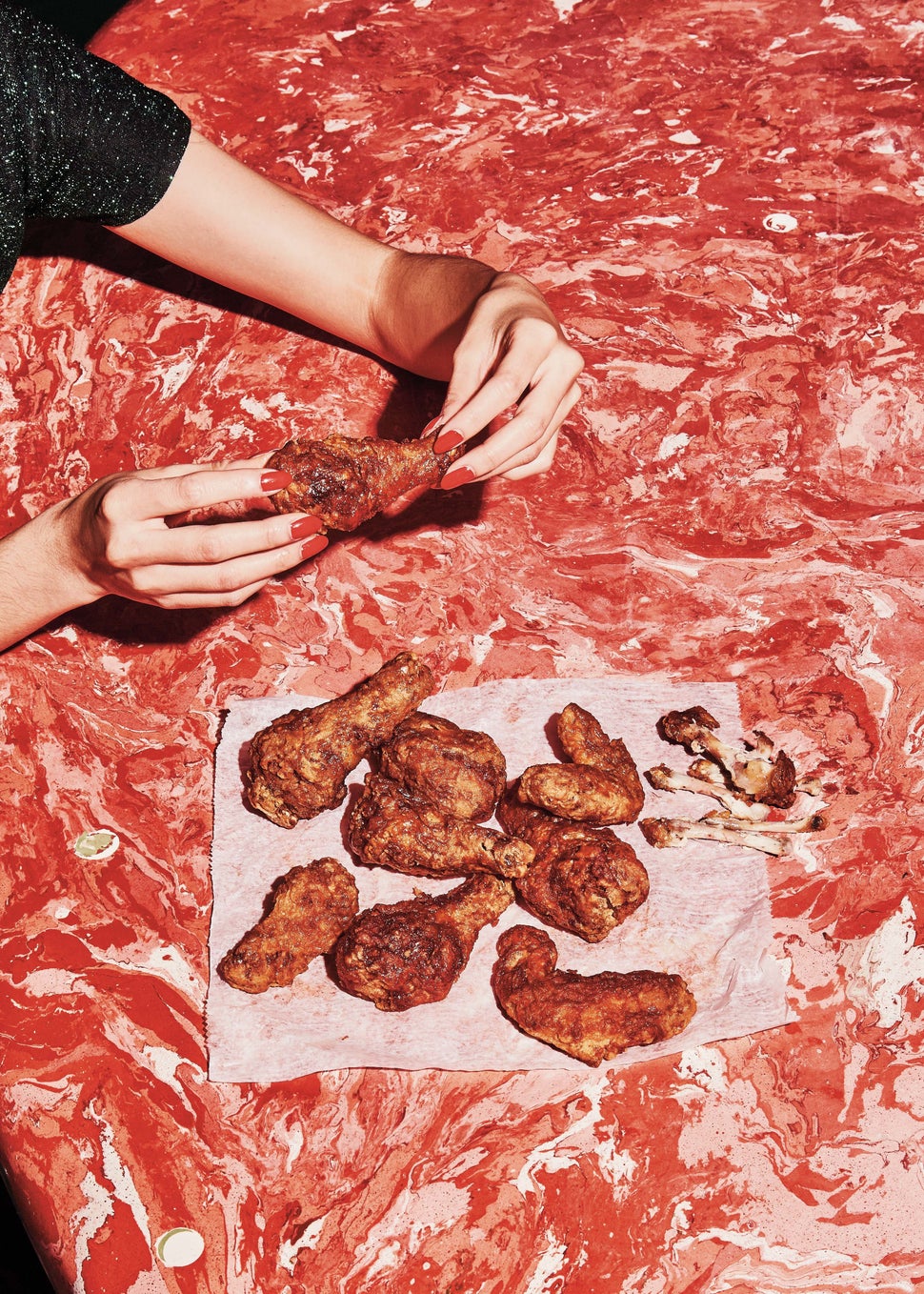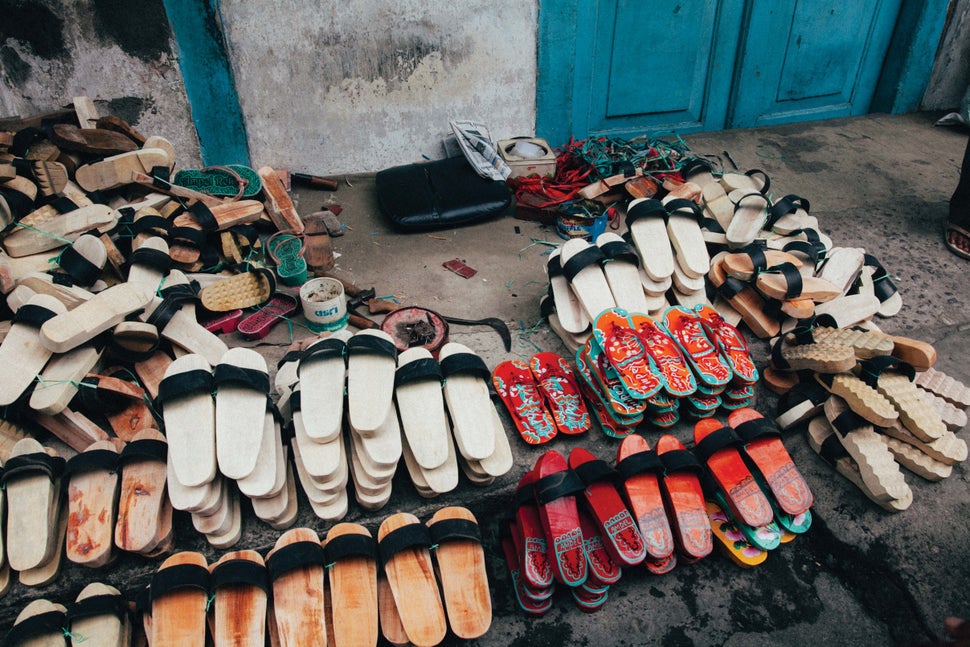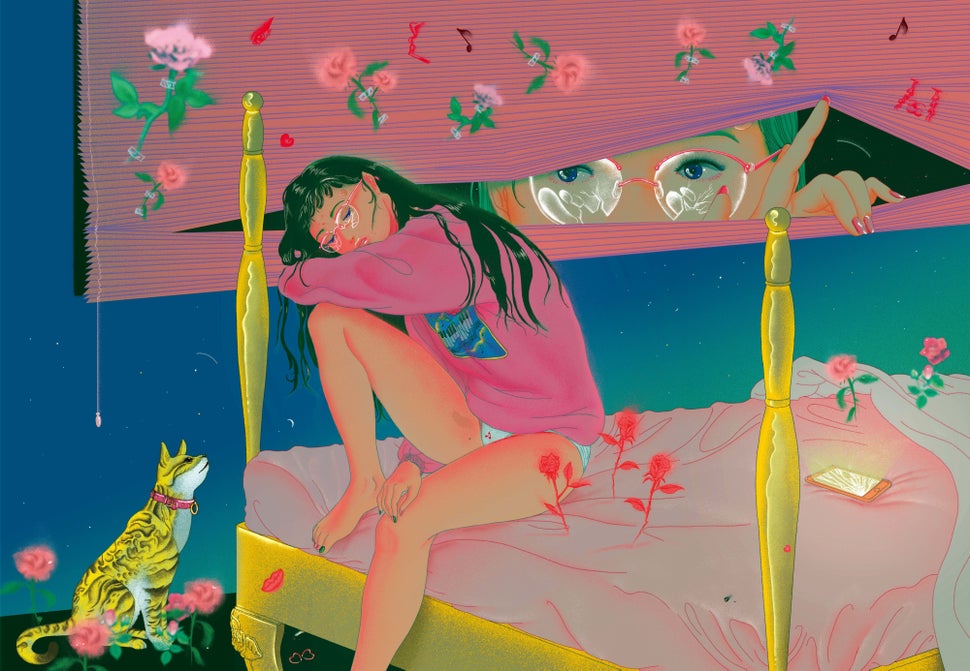 Calling all HuffPost superfans!
Sign up for membership to become a founding member and help shape HuffPost's next chapter