Banana milk coffee is coffee that has been lightened (and naturally sweetened) with banana milk. And banana milk is just milk that has been blended with a banana (and sometimes an additional sweetener like maple syrup) until smooth.
Surprisingly, banana milk coffee does not actually taste like bananas. The bananas do however add a creaminess and sweetness that most of us crave with our cup of joe ― perfectly balancing out the acidity found in most brewed coffees. Some have even said that banana milk coffee tastes like a milkshake.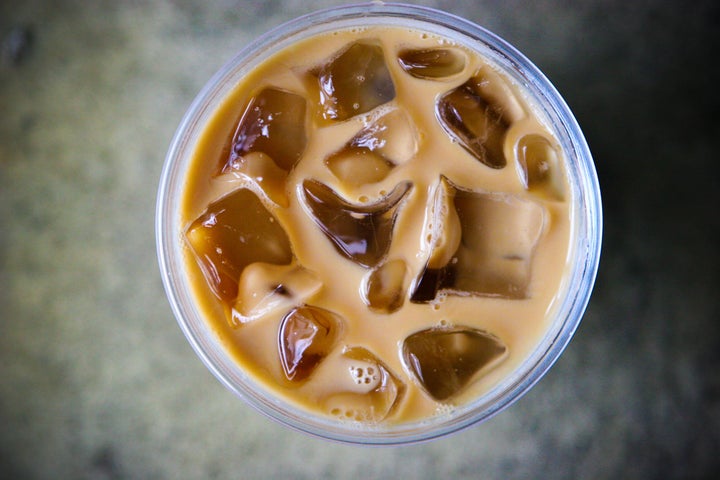 If you don't live in Brooklyn (or anywhere else with a coffee shop that offers banana milk), you should know that you can easily make this at home. All you need is one very ripe banana, 1-2 cups of milk (or the milk alternative of your choosing, such as almond milk) and a blender.
If you like to follow instructions, check out this recipe from Manu's Menu. But if it feels like too much effort to make your own milk prior to brewing coffee, you can also buy banana milk online. A colorado-based company called Sir Bananas makes banana milk that can be purchased online. Give it a try and see why everyone is going bananas over this new coffee drink.